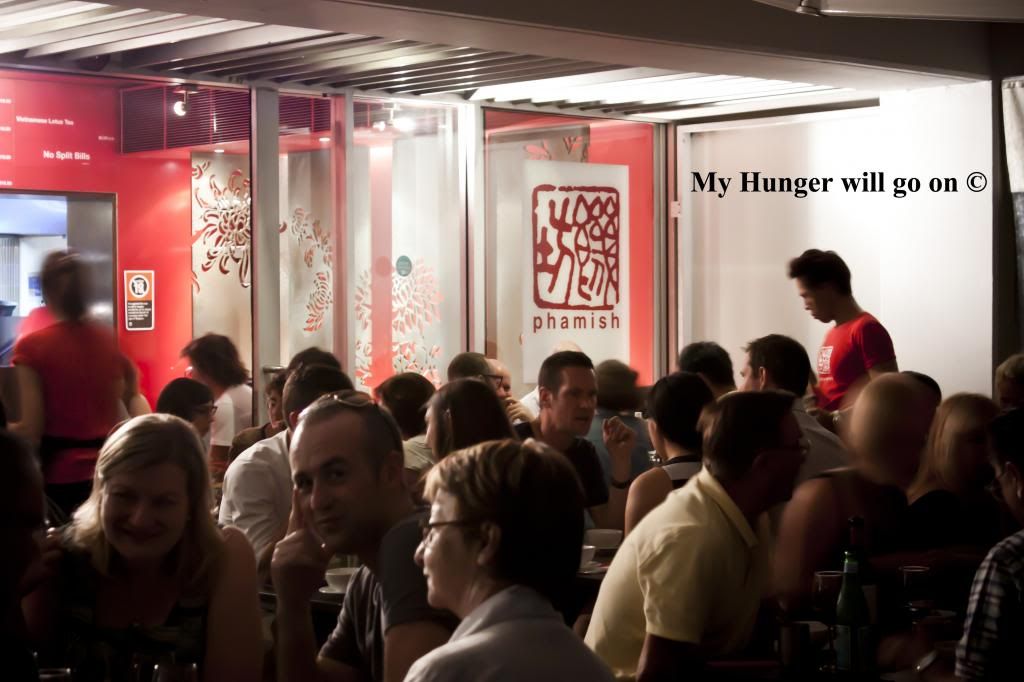 There we were, staring at a whole bunch of people eating at Phamish, so we thought this got to be good! Indeed it was an interesting location (like...in the middle of nowhere?) among some other restaurants, and its red colour stood out from the crowd.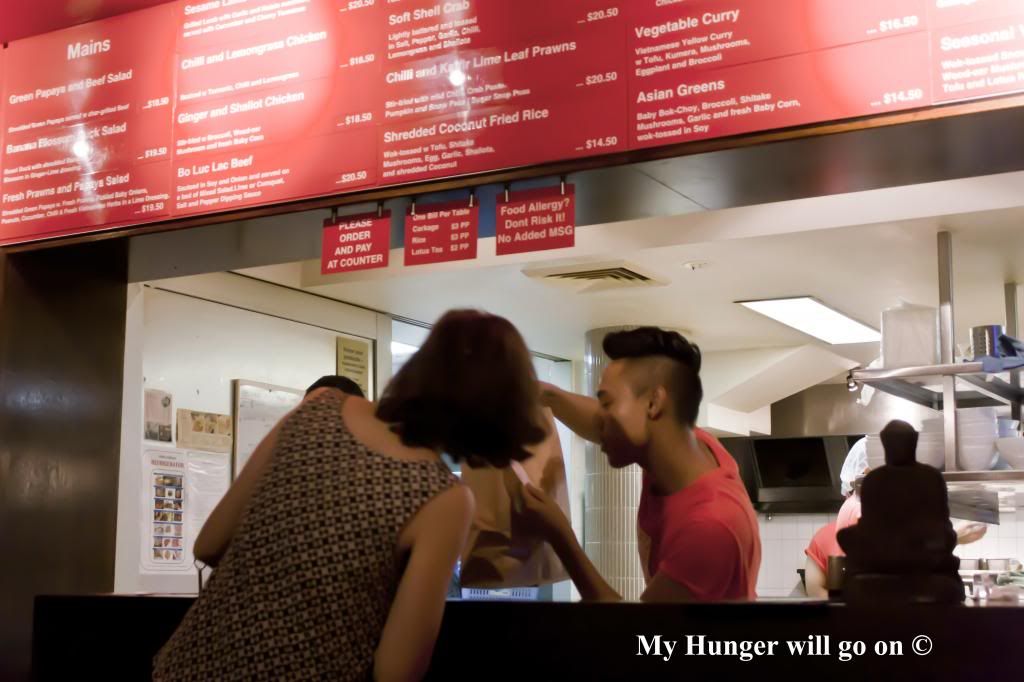 They were more like Takeaway style, in which the menu was written up on the board near the counter.
We sat directly across the kitchen, and it looked pretty busy! While we were waiting, we went to get a random drink from the little fridge.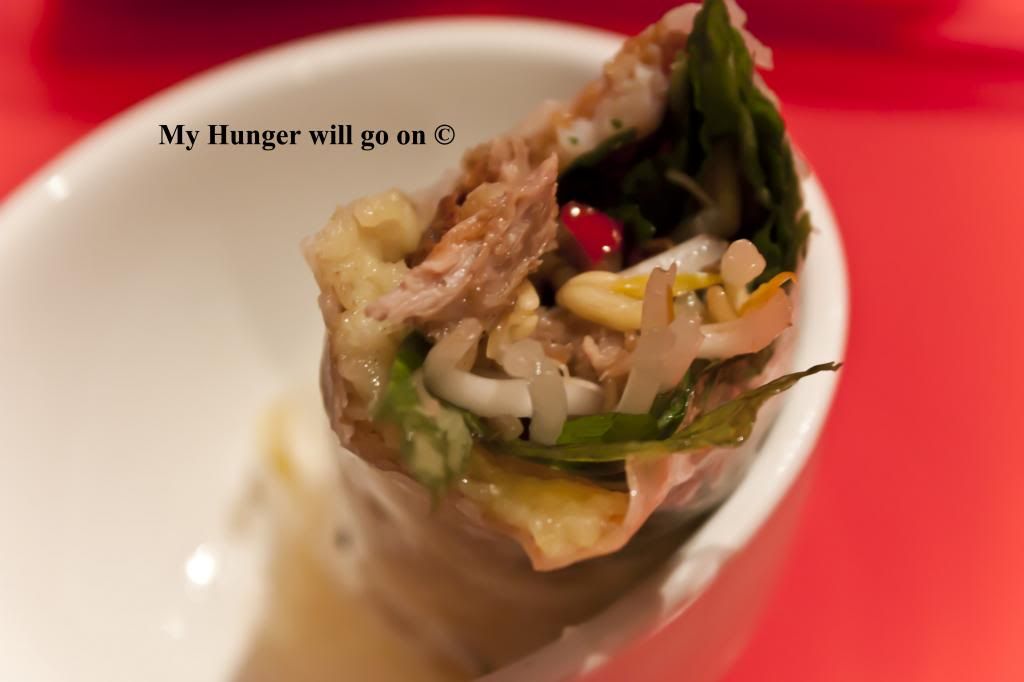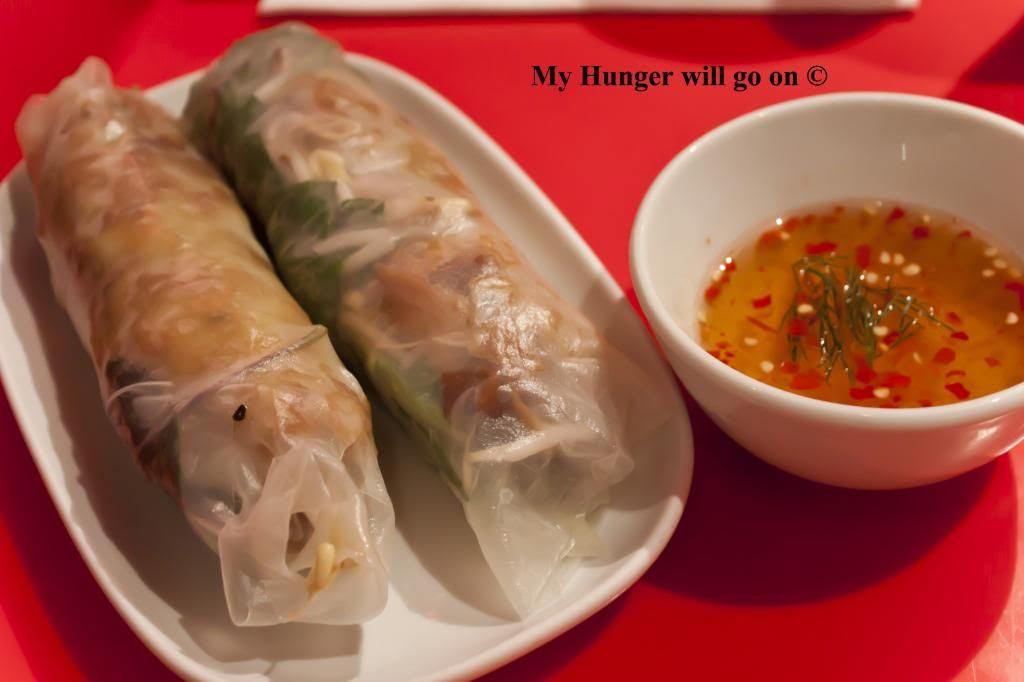 Duck and prawn pancakes, filled with roast duck, prawns and fresh Vietnamese herb (2pc $14.00, 3pc $21.00, 4pc $28.00, 5pc $35.00)
This dish was the reason we came here, so obviously we were so excited when it arrived our table! Yes, it was a lot bigger than what we imagined, and the filling felt like it was going to burst out. I thought the combination of duck and prawn was quite unique, so I tried a full bite for the ultimate satisfaction. I LOVED IT! Despite of how strong the herb tasted, it actually complimented the meat quite well. I loved how there were so much textures in there...you can taste the juicy duck, the fresh prawn, the bits of crunchy bean sprout, the sweet chilli dipping sauce, along with the carefully wrapped paper roll. We were actually already 3/4 full after we finished this, so we felt it certainly worth the price.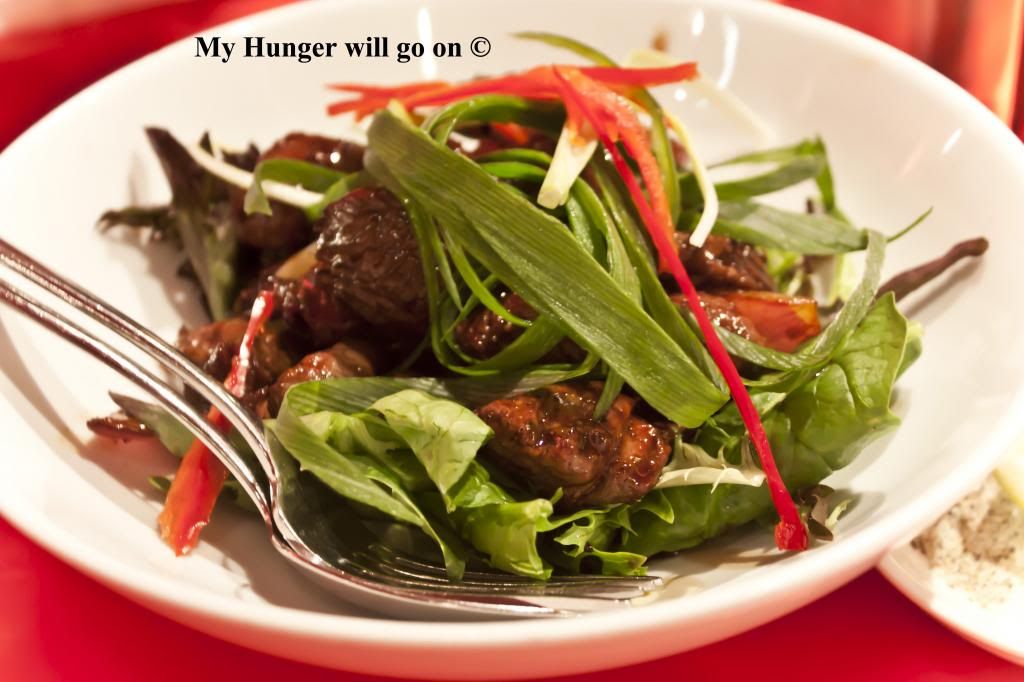 Bo Luc Lac Beef, Sauteed in Soy and Onion and served on a bed of mixed salad, lime or Cumquat, Salt and Pepper dipping sauce $20.50
Bun ordered this for our main dish, we thought it was quite ordinary at the start but the taste won our hearts in the end. We loved how well the beef was cooked, as they were tender and juicy. The green salad was a bonus, in which refreshed our mouths for more meats. We actually forgot to dip into Salt and Pepper, but I guess we didn't really need it as they had perfect amount of flavours already.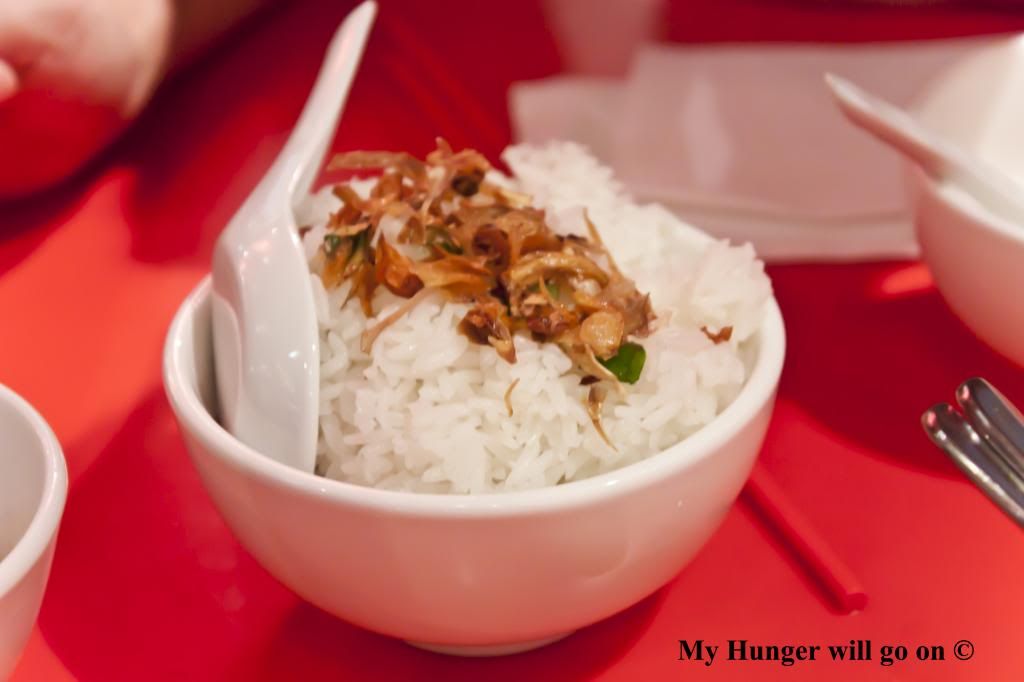 Rice $3.00
We also ordered rice to go with the beef, ahhhhh that was GOOOOOOD!
Overall we had a nice experience there, and the only thing I can probably point out was the heat inside the restaurant. If you come in winter, I'd highly recommend you sit exactly where we sat (with the heat waves from kitchen and burning sensation from the light bulbs). But please, go outside if it's summer, it will be 10 times better than indoor!!! (We sweat zillion times in there!) Oh, and did I also mention they had really funny chairs? :P
Address:
248 Palmer St
Darlinghurst NSW
Phone number:
02 9357 2688
Opening time:
Lunch:
Thu and Fri Noon until 2.30pm
Dinner:
Tue to Sat 6pm to 9.30pm
Sun 5.30pm to 9.30pm
View Larger Map