Despite the fact that I am so busy lately, we still managed to find time to go for quick meals around Sydney. Recently I've been addicted to Cafe food for Brunch, just something really simple to start off the day.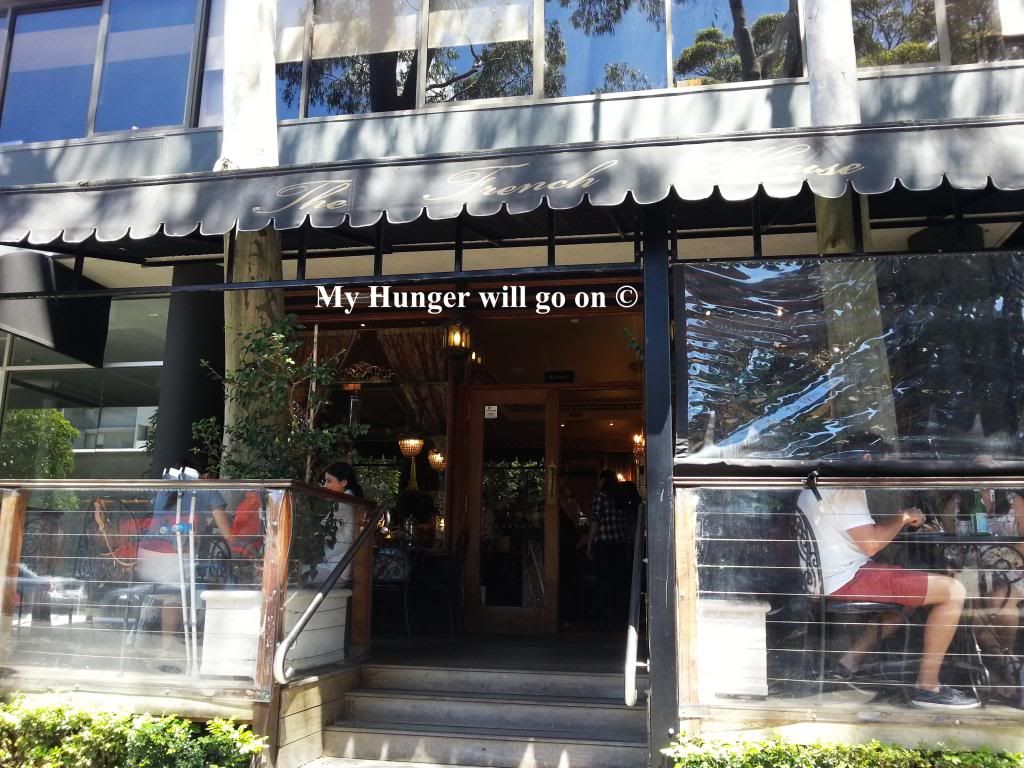 We arrived at The French House almost at noon and we were very hungry. Just as it sounds like, its interior is inspired by Parisian style with golden frames, classic paintings, dark wood furniture and sparkling Chandelier. Unfortunately you can't take photos inside, so we can only use our imagination here :(
On the outdoor area, there were metal chairs with creatively twisted patterns. It was pretty nice to eat at this small veranda and the indoor area may be a bit too crammed.
We didn't manage to get the detail of the menu this time (it was quite confusing of where they were!?) so all the names below came from our memories...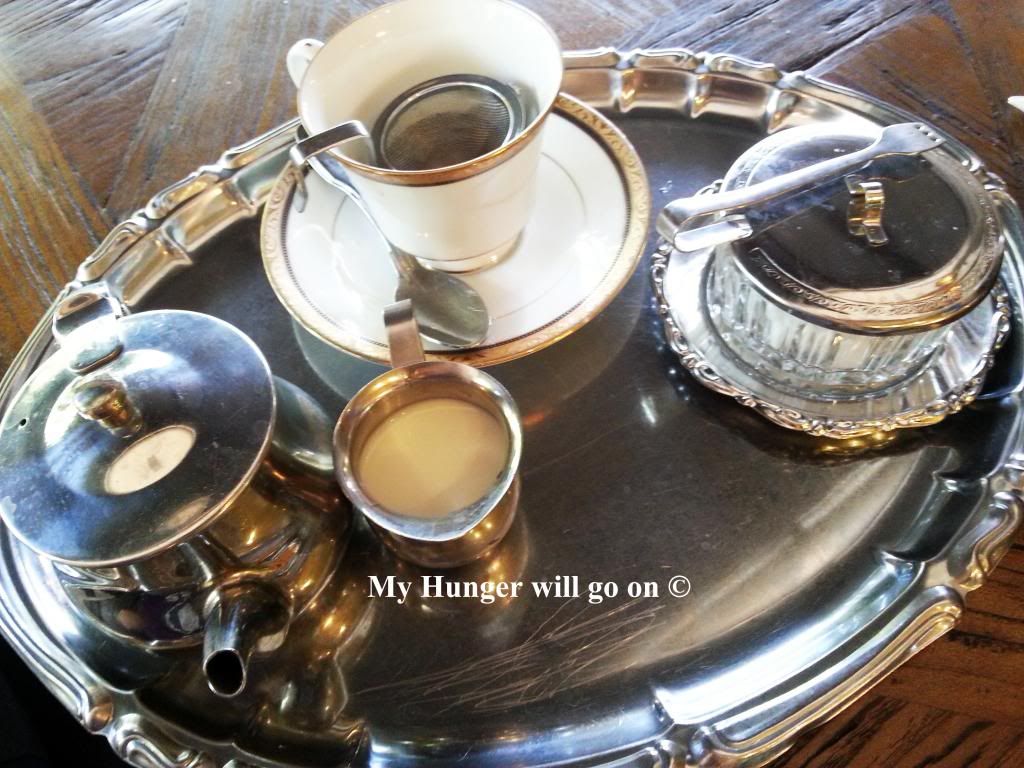 Vanilla Black Tea
I ordered this purely because of the word "vanilla" LOL I can't resist tea with sweet aroma, it's almost like a gentle kiss that keep you mesmerized. Sadly, I found this tea a bit disappointing, or probably too ordinary. It was quite weak with light taste, even with the enormous amount of sugar cubes. But...I love the teapot set!! Especially the golden frame of the plates in which made them look so elegant.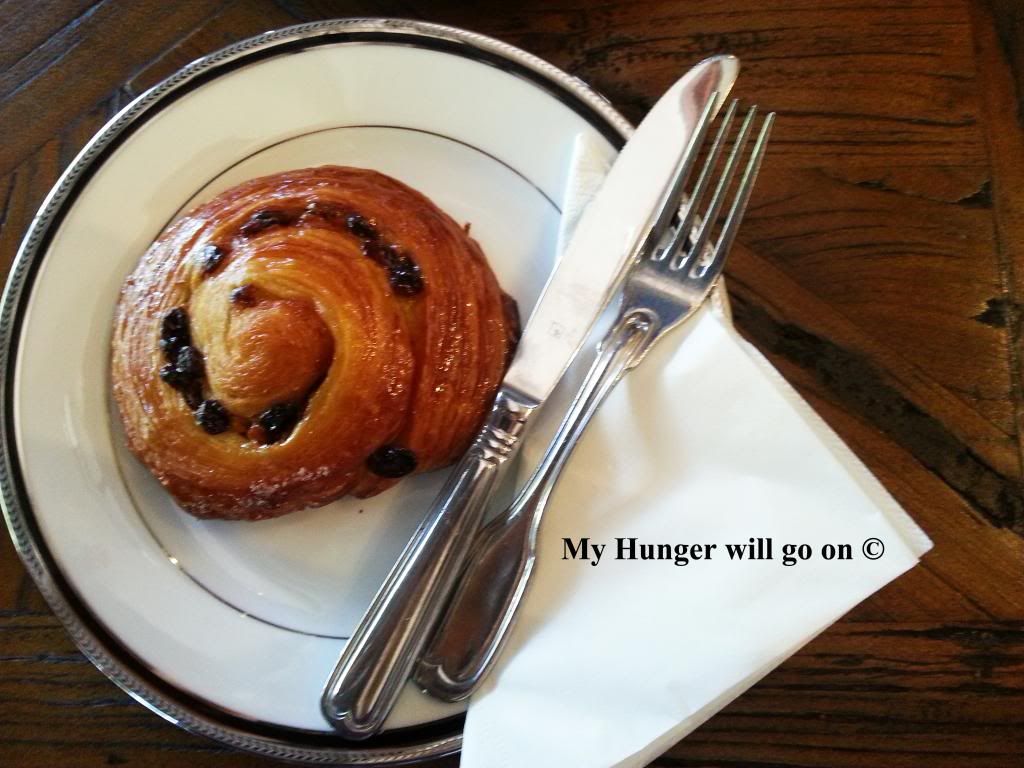 Raisin Escargot
This has always been my favourite no matter where I go, I just love the pastry. It's like a snail shell, twisted around in anti-clockwise direction with light syrup between the gaps. It was perfect for brunch (or probably more for breakfast), I felt like I wanted more after I finished.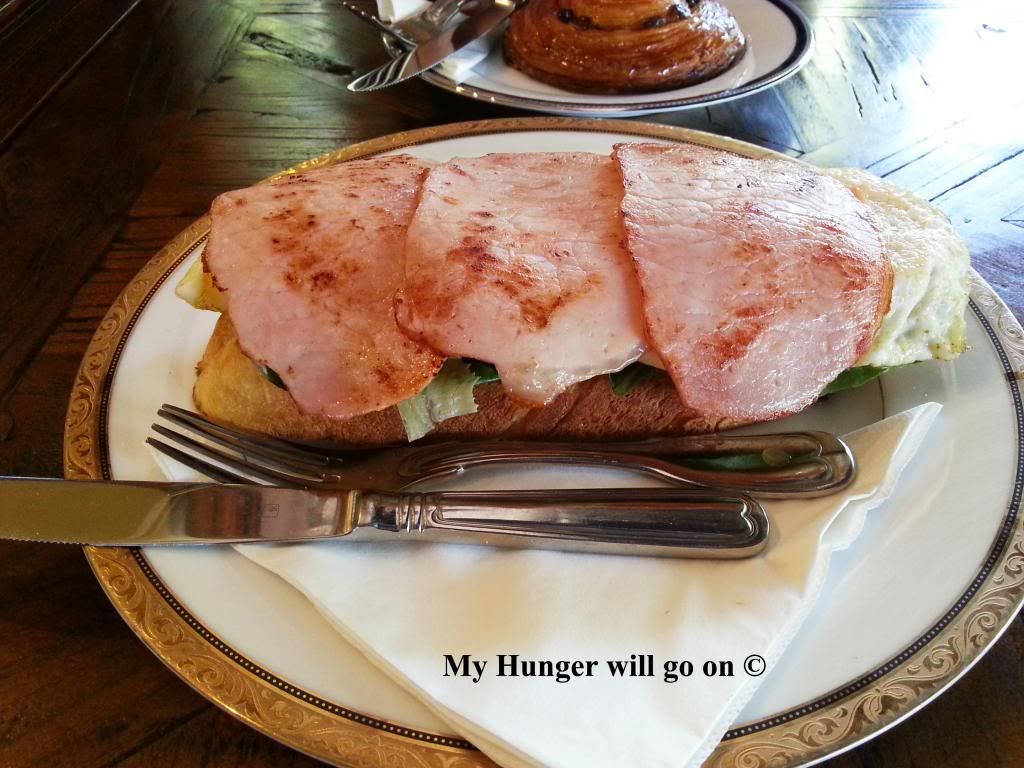 Acon, lettuce, tomato, fried egg with mayo tartine
This is probably one of those classic sandwiches you can find in a Cafe, I liked how the sauce combined with the rest of the ingredients. It's suitable for lunch as it was quite large in portion. Also something I like about it was that it wasn't oily, just something light.
It was a nice Cafe, but food there can be a little overpriced. The staffs there were polite, but not as friendly as other places we have been. Although I'd imagine this place to be quite perfect for girls to hang out, enjoying the sun and the tea, along with the atmosphere just like in Paris.
Address:
1 Danks St, Waterloo NSW
Phone number:
02 8399 2770
Opening time:
Mon - Sun 7.30am - 5.30pm
View Larger Map