"An izakaya (

居酒屋

) is a type of Japanese drinking establishment which also serves food to accompany the drinks. They are casual places for after-work drinking." (
Wikipedia
)
Most people probably already heard of this term "Izakaya", you can probably see lots of business men gathering up in such places after work in Japan. It's a good place for quick snacks, drinks and catching up with casual conversations. When "Yebisu" opened up in Regents place in Townhall, I was amazed of how much this corner has become so similar to what's really in Japan. There were huge paper lanterns, quirky graffiti (there was a giant Totoro!), neon light as shop signs etc. All of these attracted many people to surround this place over the weekends and evenings.
There was a long bench right outside with customers sitting there for a few drinks, just like the setting in Japan. The interior was tidy, and full of wooden furniture just like the traditional designs. Although with all these traditional looks, don't forget the high-tech aspect of touch-screen ordering menu, just like Japan, there will always be a mixture of the olds and new. The waiter and waitress are as polite as always, and they will always make sure the plates would be cleared away as soon as they are finished.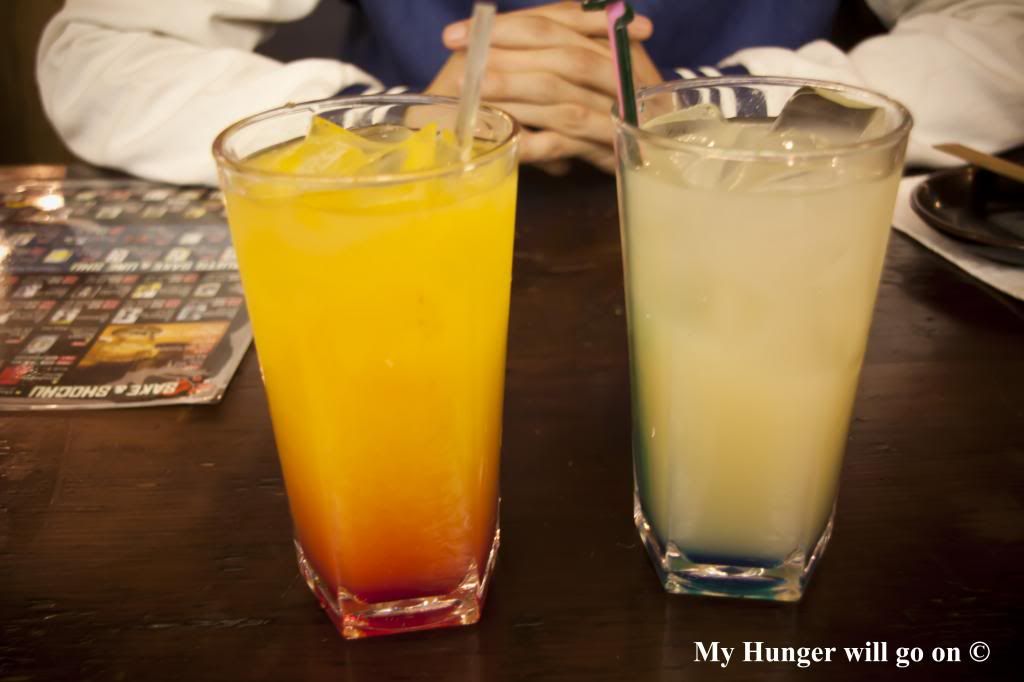 Sapphire Blue $6.80 and Tequila sunrise $8.80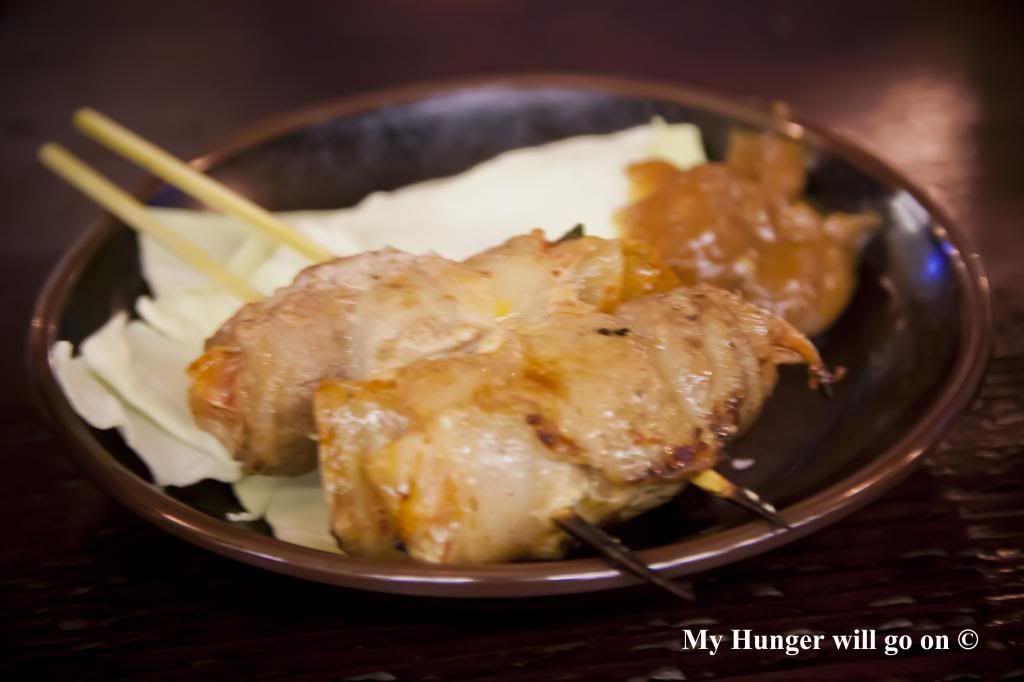 Pork & Kimchi (Salt) $4.80
This is probably one of the best skewers we tasted so far, the combination was perfect in terms of taste and texture, and the sauce was incredibly flavoursome. I love how they rolled the Kimchi inside the pork, so that you get this layer of juicy fat pork and then the crunchy bits of Kimchi.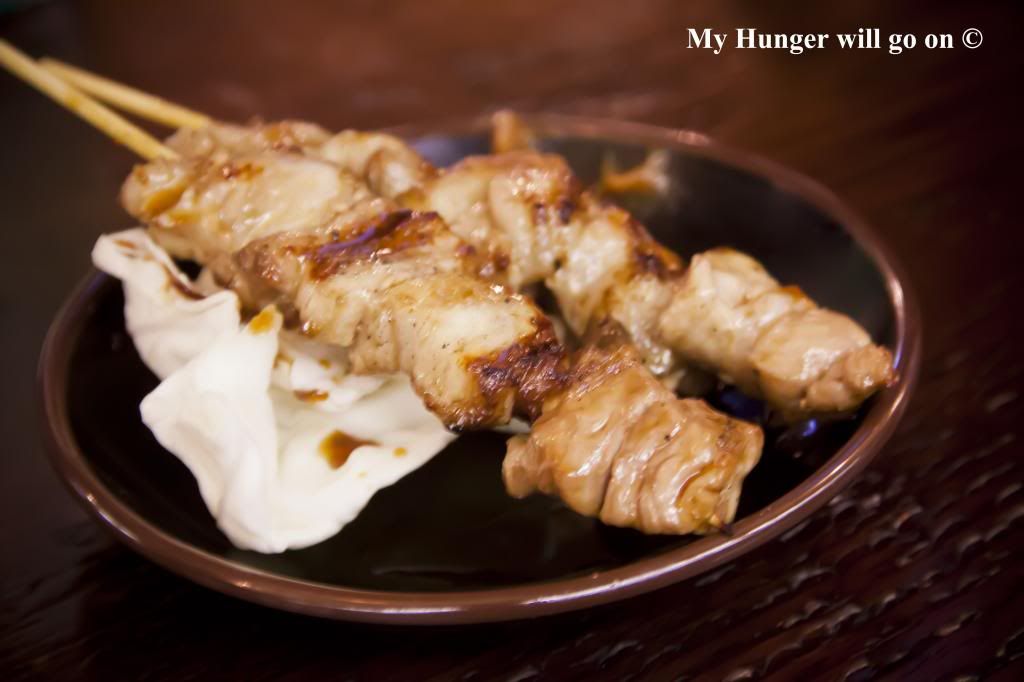 Pork belly (Teriyaki or Salt) $3.00
Both of us love Pork belly! However when this was compared with the Pork & Kimchi skewer, it seemed less appealing. They were still a nice little dish, and one thing I love about Japanese skewers is that they are never too oily.
Chicken meatball with Porched egg (Teriyaki or Salt) $4.80
This was something new to us, and it looked interesting. I couldn't quite figure out the correct way of eating this, but I tried eating the meatballs alone and as well as soaking it in the Porched egg. The meatballs actually didn't taste too much like chicken, but it was very fulfilling. The Porched egg was very cold, and fully slipped down my throat like a kid on a slide at the playground. Funny little dish I must say, and I'm just so obsessed with the bursting moment of Porched egg these days.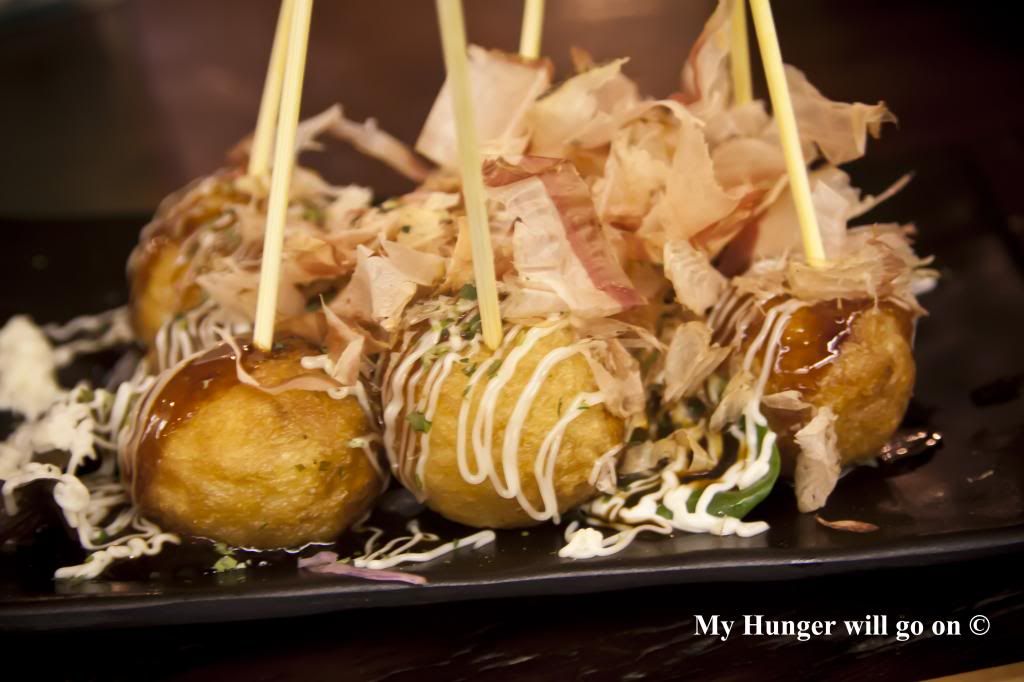 Takoyaki
We always seemed to have picked a Takoyaki dish whenever we eat Japanese food, it's becoming like a habit. The Takoyaki was extremely hot (always becareful when biting them!!) but full of octopus, it has always been a nice Entrée dish for us.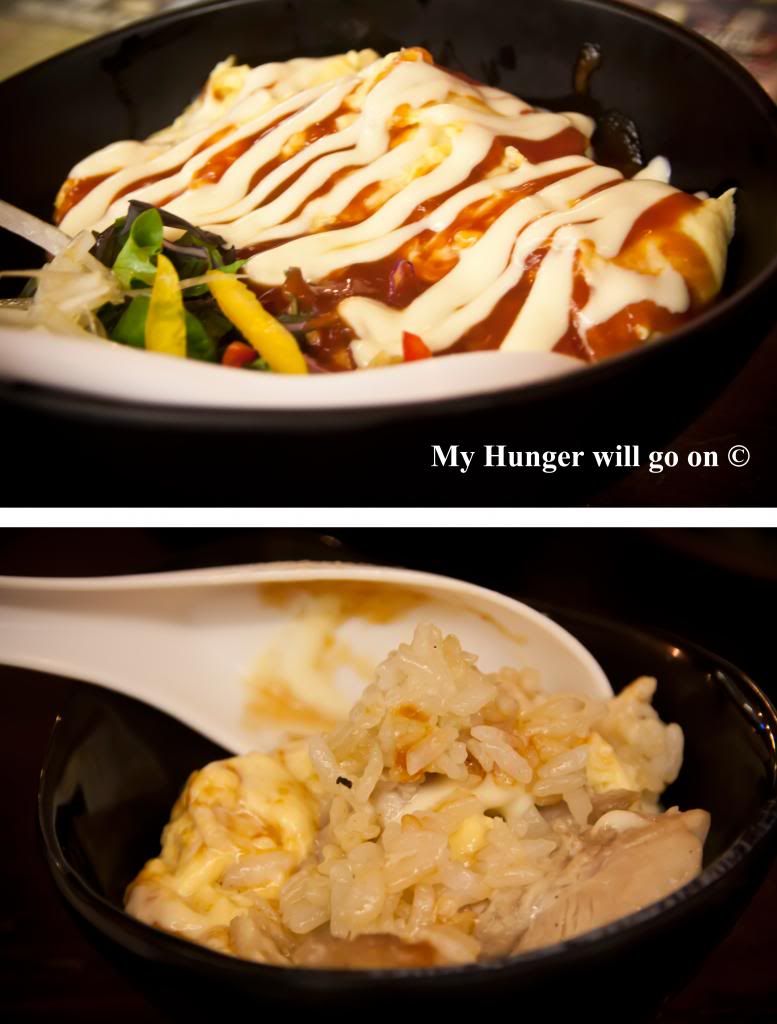 Yebisu Omelette rice $14.80
Mmmm...the scent of this dish has always been amazing. We loved how fresh the ingredients were and the perfect mixtures. The egg was a little bit runny, and I must say that is probably the perfect state to go with steamy rice. We quickly finished this whole bowl and it still felt like we needed more...mmmm....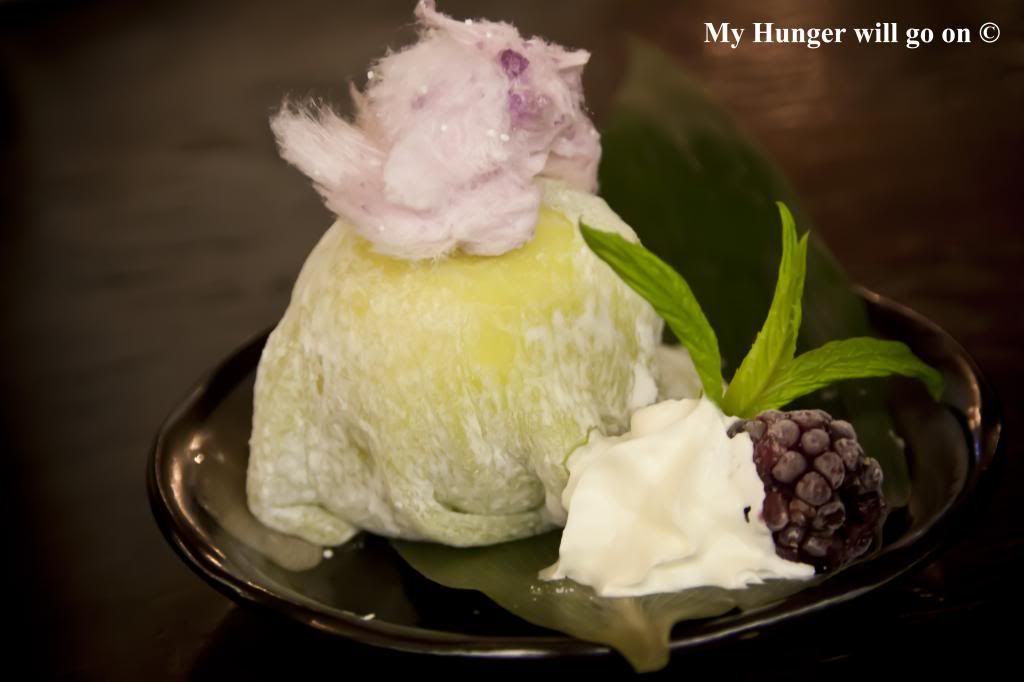 Ice cream with Daifuku $3.80
Daifuku is a mochi (sticky rice cake) which is usually filled with red beans. But in this case, it's filled with ice cream!!!! Before I go into details, I must mention the purple fluffy candy floss on the top. We ate this and then found out there were those exploding lollies hidden inside the candy floss (I forgot what you call them, but I'm sure we all had one when we were kids), this made us laugh instantly and as well as having a bit of nostalgic moment. The combination of ice cream and mochi is a genius idea, and the Daifuku was extra soft and stretchy!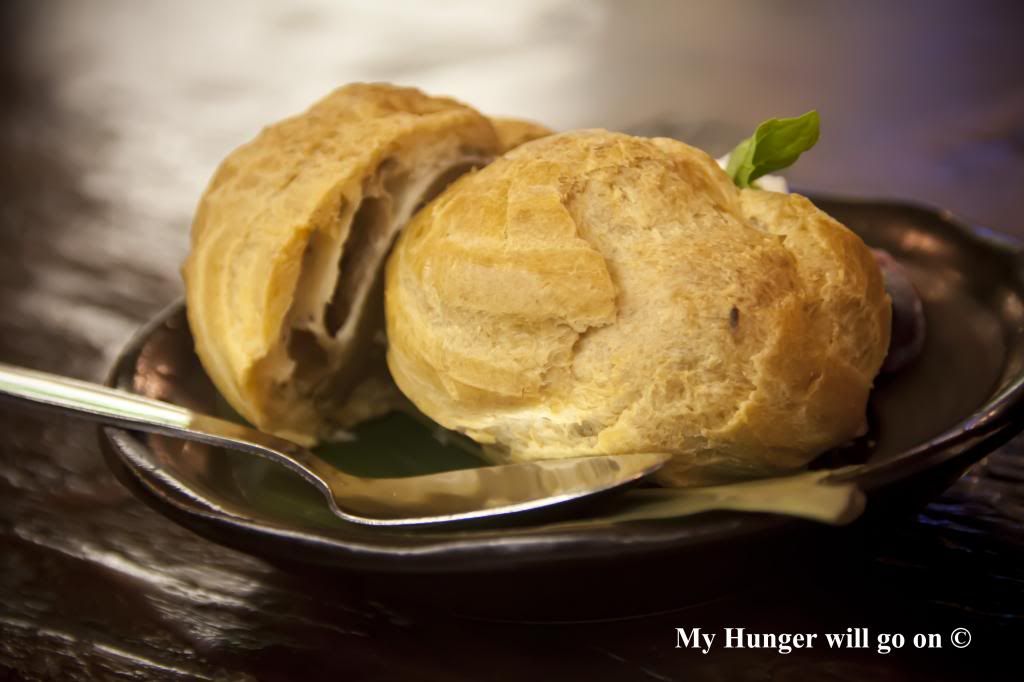 Cream puff ice cream chocolate $3.80
Comparing to the Daifuku, we didn't enjoy this as much. The texture of the puff and the cold ice cream didn't seem to go very well together. It was like eating ice cream with bread or toast, which diminished the taste of the ice cream.
The dining experience was wonderful, and we were impressed by their wide range of beverage selection especially the cocktails. We loved the atmosphere and surroundings, and it can get pretty crowded around dinner time. However, it was a little pricey comparatively, but a few skewers and a drink here would definitely be worth the visit.
Address:
Shop 7-10
501 George Street, Sydney
Phone number:
02 9266 0301
Opening time:
Sun to Thu noon - 3pm, 5 - 11pm
Fri and Sat noon - 3pm, 5pm - midnight
View Larger Map