Thanks to
Eat Now
's invitation to trial their online takeaway order and food delivery system, we were able to try something new and exciting! We have hardly ever ordered meal online (except for pizzas), so we really looked forward to it!! To begin, all you need to do is search by your suburb or postcode and then find the restaurant that you'd like to order food from (You can also register an account for later use).
Once you've decided on a restaurant, you can then check out their menu and start adding the dishes to your order. (Something I can suggest here is...reading the reviews actually help out a lot if you are unsure about some of the places, also keep an eye on the minimum ordering amount for free delivery and their opening time)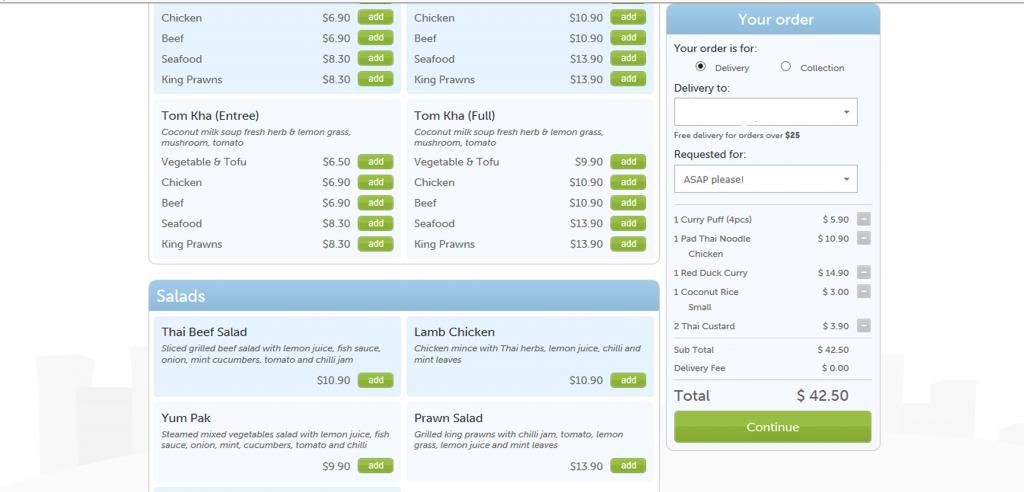 Once you have ordered everything, you can choose whether you'd like to pick up or deliver to your home, and also the timeframe that you'd like to receive your order. Eat Now then allows you to pay by Credit card, Paypal or cash on delivery.
After the selection of payment method, you will get this web confirmation as above. We asked for delivery, and this was then confirmed by an SMS to the mobile with an approximate delivery time of 1 hour. Surprisingly, the delivery actually came after about 40 minutes and all dishes were packed in the usual clear takeaway boxes in a plastic bag.
So these are what we have ordered:
- 1 Thai coconut drink ($3.50)
- 1 Curry puff (4pcs) ($5.90)
- 1 Red duck curry ($14.90)
- 1 Coconut rice (small) ($3.00)
- 1 Pad Thai noodle (chicken) ($10.90)
- 2 Thai custards ($3.90each)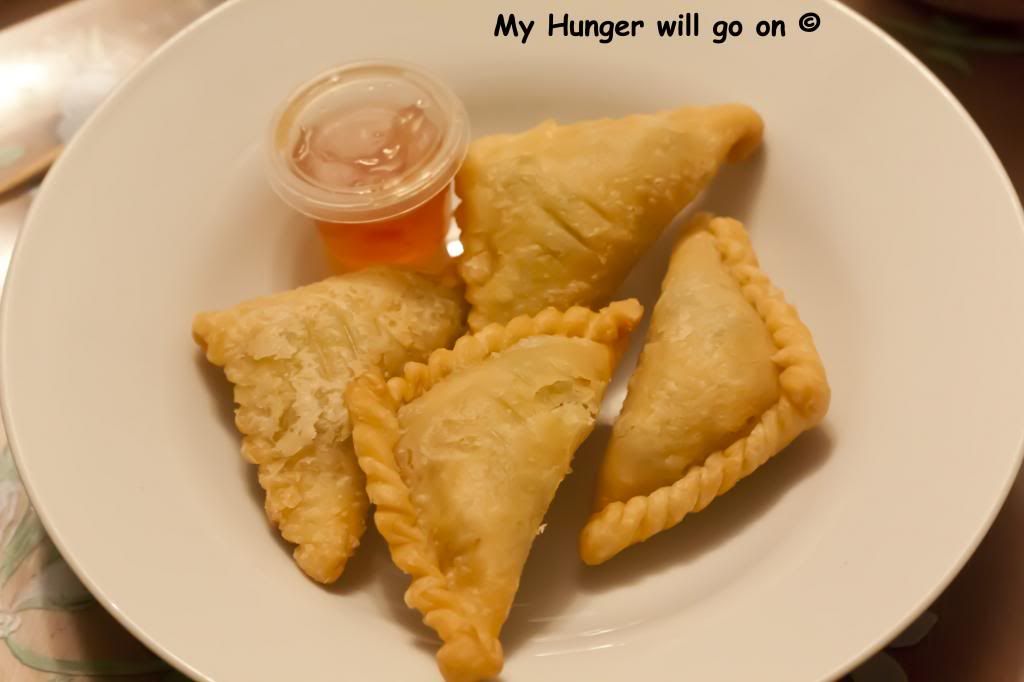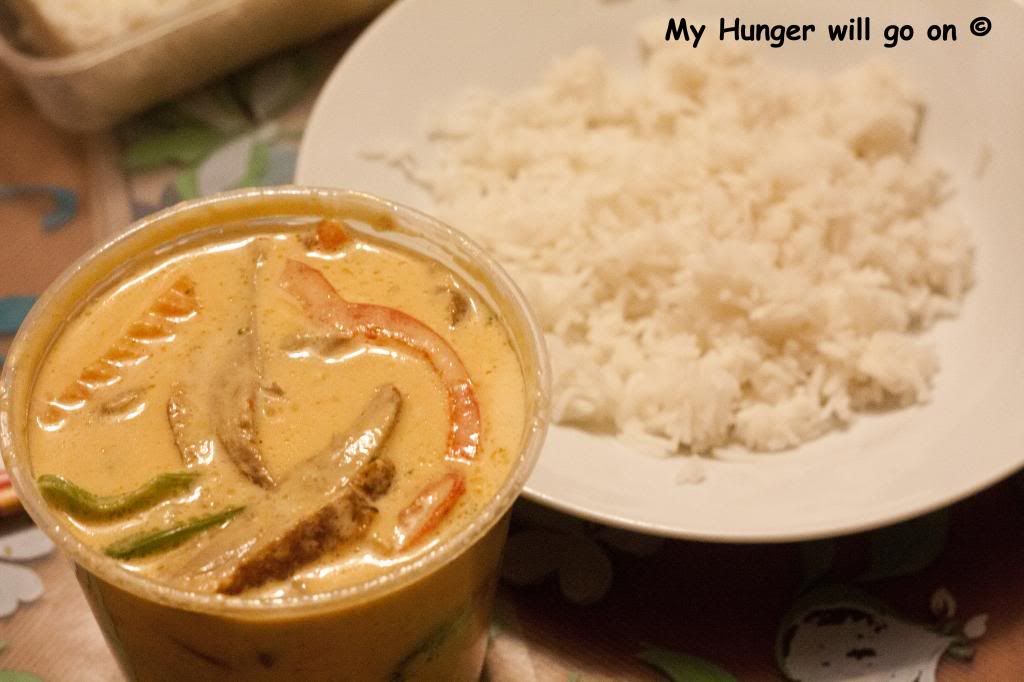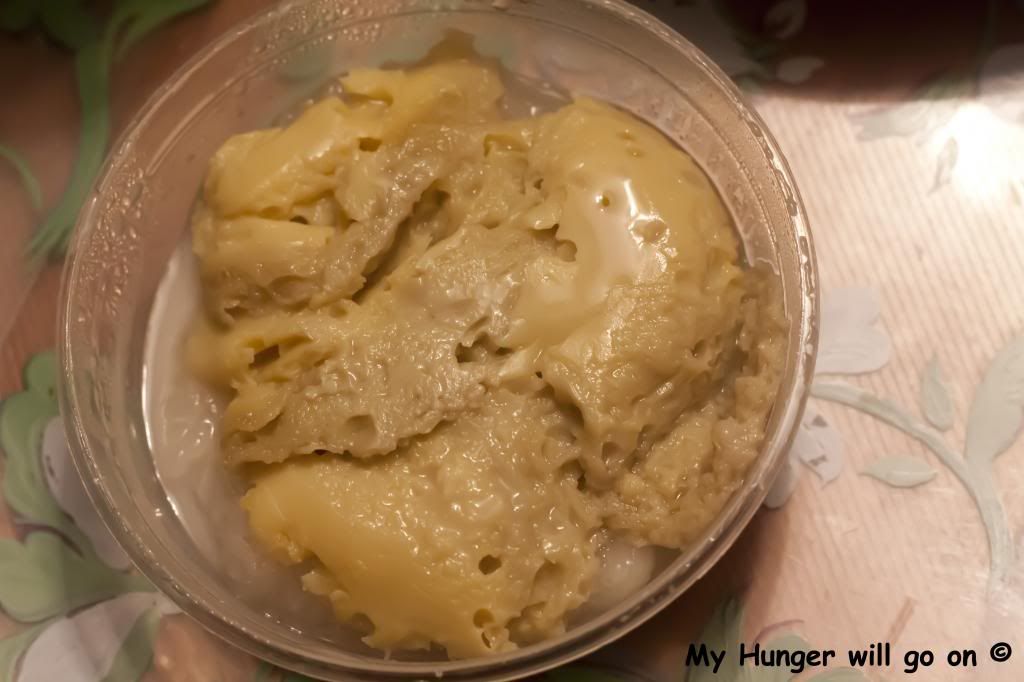 We found the portions were extremely generous, especially the Pad Thai noodles. The Coconut juice was very refreshing, the Curry puffs were HUGE! We loved the Red duck curry, it was quite spicy but we enjoyed the taste when we soak the coconut rice in it. We found the Pad Thai noodles were brilliant as well, although all the noodles were broken or stuck onto each other. The Thai custards certainly didn't look appetising at first, but the sticky rice actually turned out really nice and the custard wasn't too sweet.
Overall we were really happy with the service and we were so relieved on the day as we couldn't figure out what to eat. It was one of those weekends where you just feel so lazy and don't even want to move an inch, especially when the weather have been horrible for awhile! We would definitely recommend Eat Now for these types of occasions, it's really simple to use and you can just relax and wait for your meal to get ready!
For more information, please visit Eat Now:
http://www.eatnow.com.au/