We have randomly come across this restaurant in Chinatown, and we noticed it specifically said it was Hong Kong cuisine.
We walked inside and found ourselves being teleported to the busy streets in Hong Kong. The BBQ duck hanging on the hooks, the small metal chairs and the wooden decorations have all reminded us of Temple Street in Hong Kong.
We remembered the restaurant (Tsui Wah) displayed on the sign inside this picture on the back of the wall (our favourite restaurant), and of course the lovely beauty store of SaSa lying everywhere in Hong Kong.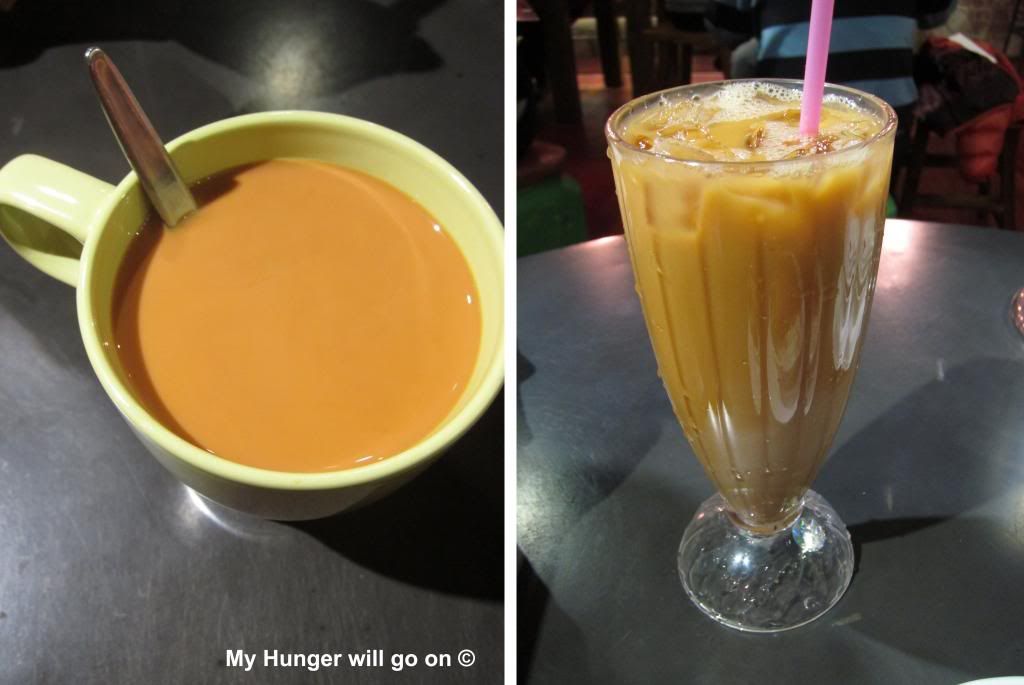 Apart from all those nostalgic moments, we spotted a lot of familiar dishes on the menu. Both of us picked the
Hong Kong milk tea (cold = $3.50, hot = $3.00)
and enjoyed it slowly while waiting for other dishes to arrive.
Curry Beef brisket with noodle in soup $9.80
Originally Bun thought it was curry beef noodles, but instead the noodles and curry beef came in separate bowls. We found the noodles and soup were too light, and the curry couldn't match really well with them.
Peking duck with bun (2pcs) $8.00
No doubt the look of this entrée immediately reminded us of the pork buns from
Ippudo
. The soft and thin bun hugged onto the piece of duck tightly along with spring onions and sauce, and the oil on the duck skin felt like it's about to explode and shoot out. Yeah, no kidding it was absolutely delicious! The moment the duck arrived our mouth, our lips were immediately moisturized by the dripping oil. It was such a surprising little dish, something different with the usual Peking duck pancakes.
Mini BBQ pork rice $5.80 (limited time from 2.30pm - 5pm)
One unique thing we found out about this place was that they offer mini dishes for a limited time in the afternoon. The bowl was quite small, more like kids' size, but I found they were good enough to fill in the hungry stomach in between lunch and dinner. I picked this BBQ pork rice, where I got 7 pieces of decent sized BBQ pork, small amount of vegetable and white rice underneath. The BBQ pork was juicy and tasty, and it really satisfied me as I was not hungry enough to eat the full size of that dish at the time.
If you haven't been to Hong Kong, try this place and you will get the feel of what some of the typical restaurants looks like in a street setting. They also offer Yum Cha dishes, range of desserts and beverages, and as well as selling little traditional Hong Kong sweets at the front of the restaurant. We liked the idea of Mini dishes, and the staff members were generally friendly.
Address:
10 Dixon Street
Sydney NSW 2000
Phone number:
02 9426 4888
View Larger Map