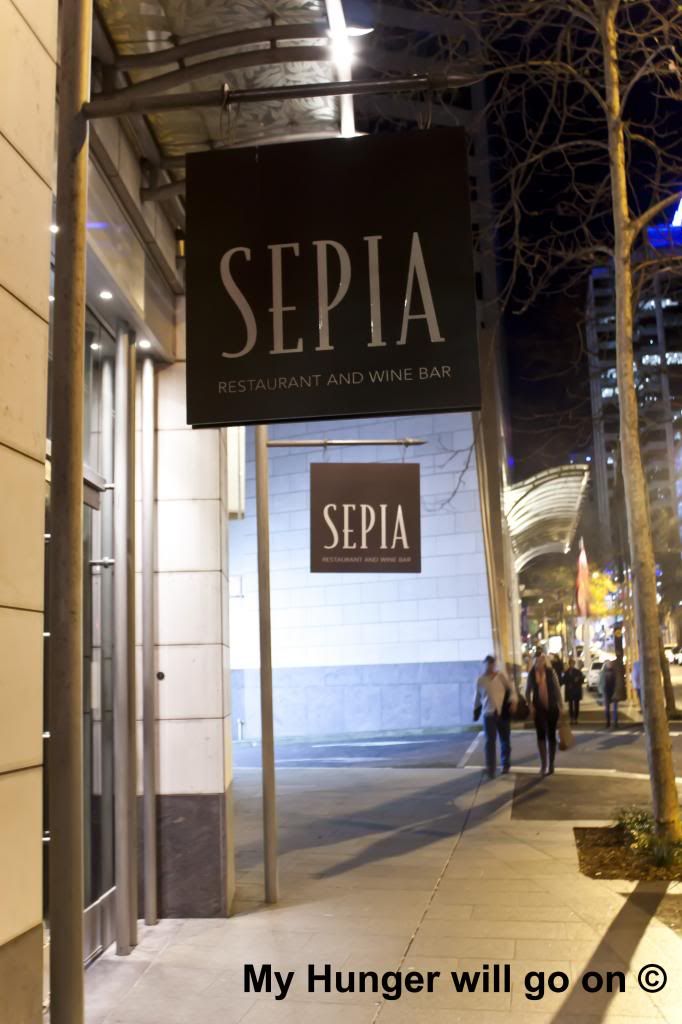 It was Bun's birthday, so we have decided to try Sepia for this special occasion. The restaurant was located near Darling Harbour, so it was nice that we could take a walk after dinner.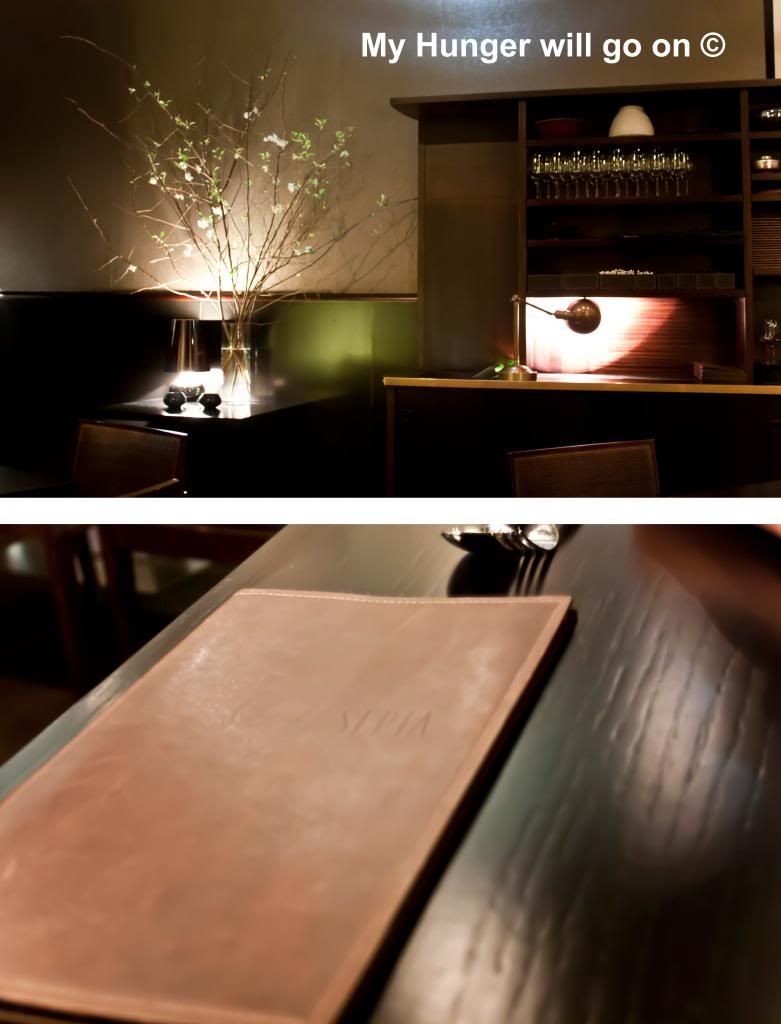 The initial impression that Sepia gave me was that the staffs had great manners, and the decorations somewhat combined the Japanese and Western styles. The seats and tables were in dark colours, with merely a small amount of dim lights above our heads and a candle light on our table. I spotted a tree near the back wall, it reminded me of cherry blossom. We were given the beverage menu, and slowly anticipated the upcoming degustation menu for a Saturday night.
(Menu as of Saturday 3rd August 2013)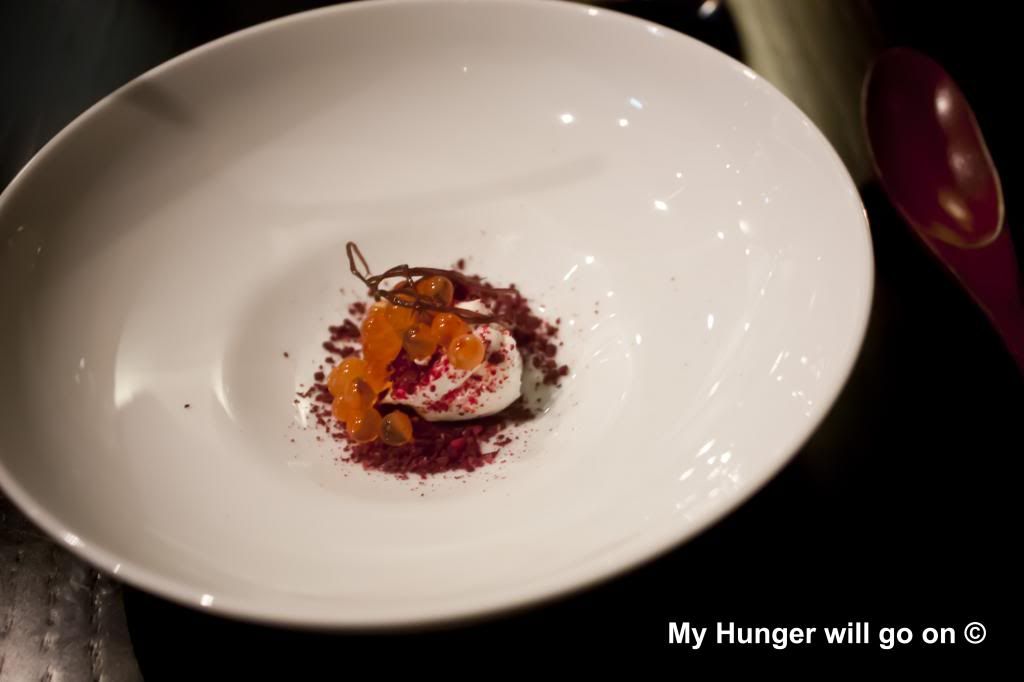 House made chevre, rye, smoked roe, pickled seaweed
Here was our Amuse bouche, numerous of round roe sat comfortably on the chevre (goat cheese), along with the sprinkle of rye and pickled seaweed hanging around. There's something I love about goat cheese, the creaminess and the freshness of roe seemed to go well together in a funny way.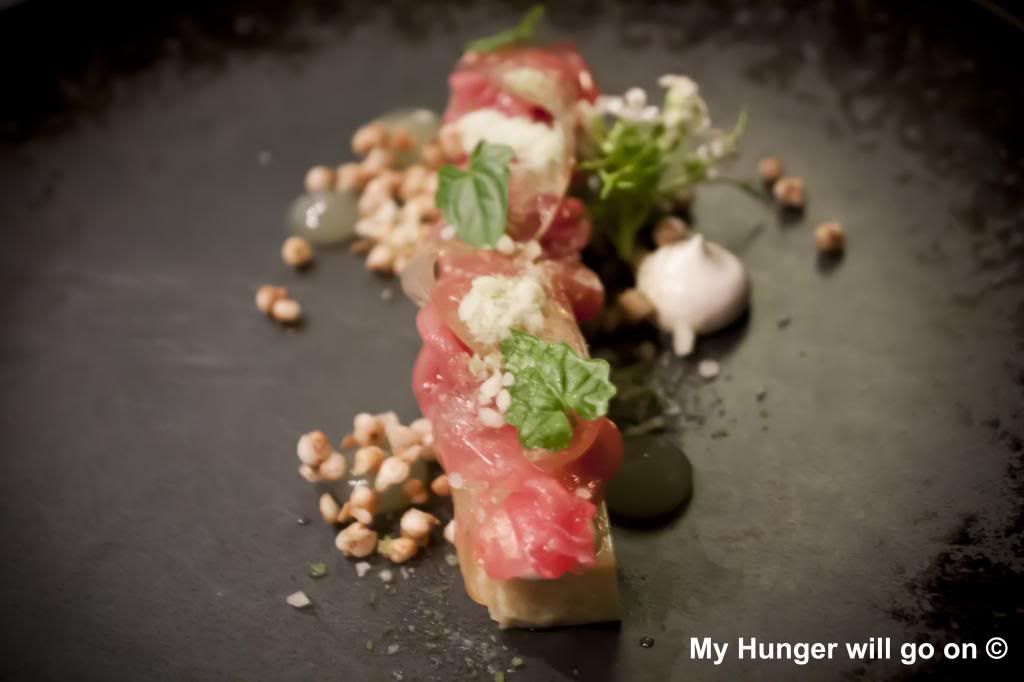 Sashimi of Southern Blue Fin tuna, steamed Japanese omelette, white soy jelly dashi onion cream, puffed buckwheat, green apple and wasabi
This was such a refreshing little dish, and I love it when sashimi combines with any kind of jelly textures. The slippery soy jelly dashi has gone down the throat with the cooling tuna, together with the spongy omelette, in which they have created such a fulfilling moment. This dish made me feel like I was at the bottom of a deep ocean, searching for that scene where fish and other sea creatures swimming wildly.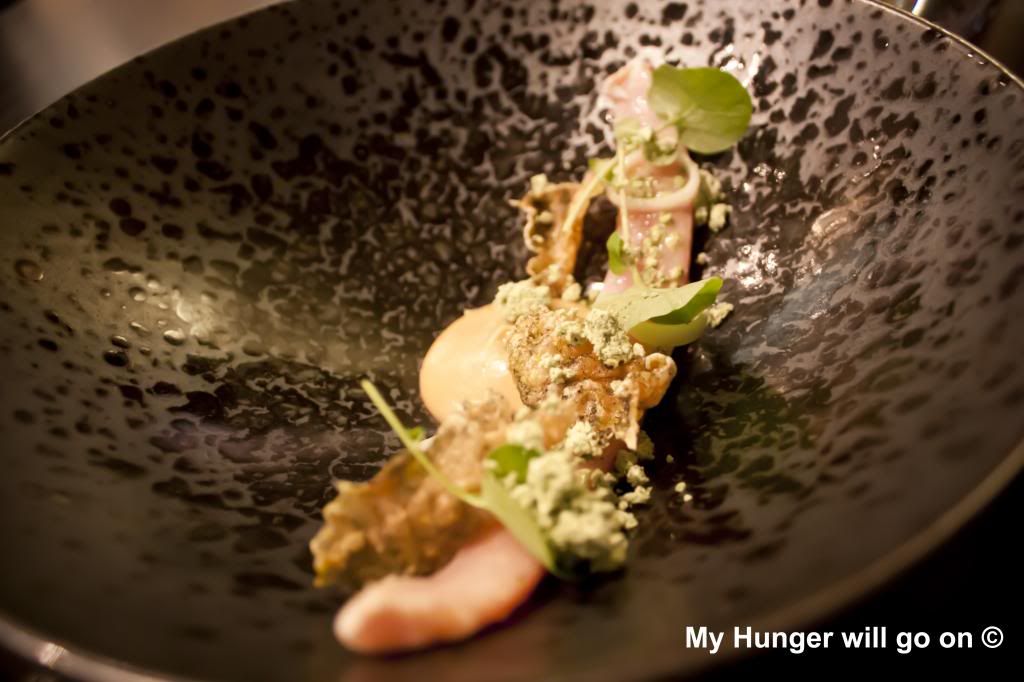 Sashimi of bonito, flavours of roasted chicken, umeboshi, upland cress, green tea, nori
This was quite an unique dish where crispy chicken skin was combined to the seafood flavours. I found the taste was a little complex, especially with the addition of green tea powder. But Bun seemed to love it as he crunch down the chicken like the sound of those Kettle chips.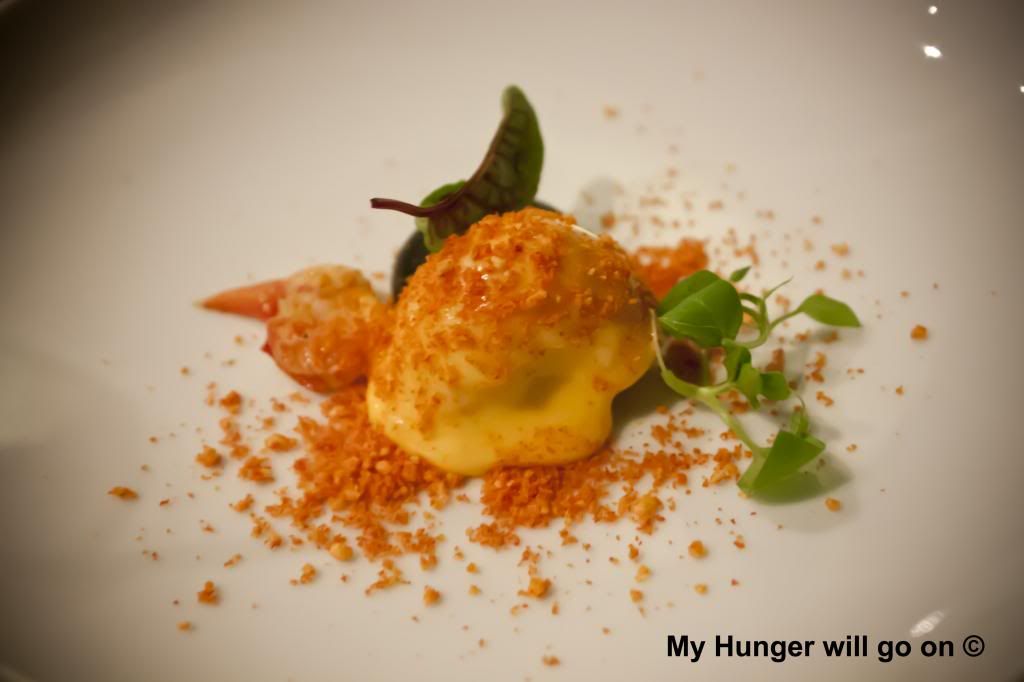 Yabby, seaweed puree, ginger, shellfish and blood orange emulsion, sorrel
LOL I totally didn't expected this but here we are, a cute little yabby snuggling on the plate. That first bite was totally satisfying along with the great sensations of blood orange emulsion. Although...I personally don't like ginger very much, so when I tasted that subtle hint of ginger, it made me shiver a little.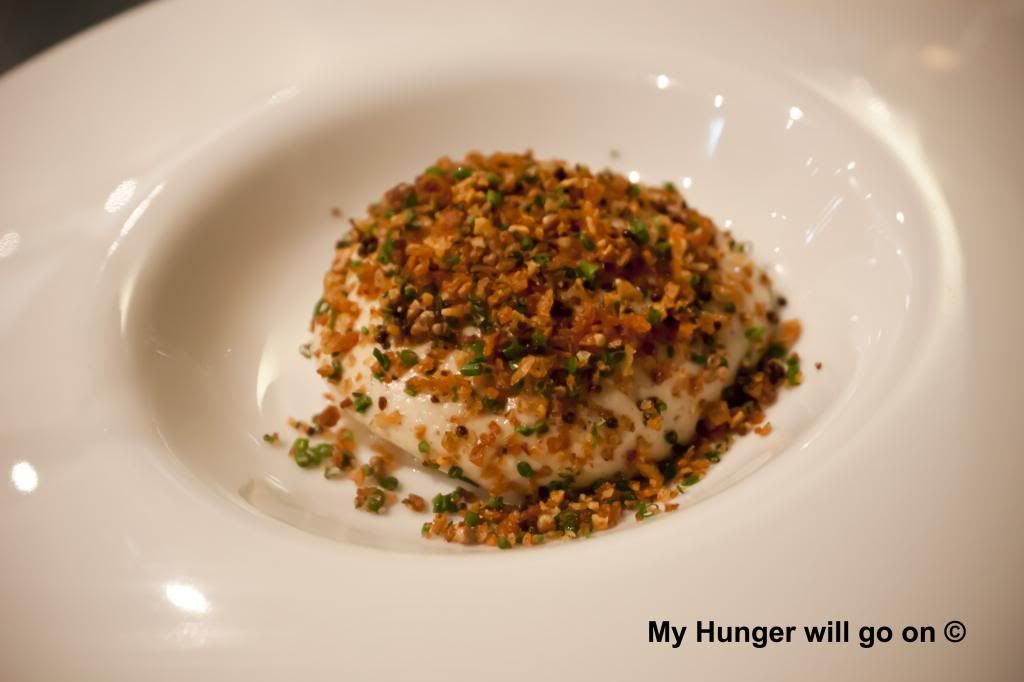 Sea scallop, sudachi, grain mustard and ox cheek dashi mousse, potato and garlic crumb
This has got to be my 2nd favourite dish for the night, as I loved every single bit of it. It was mushy and creamy, with a beautiful aroma coming from the crumbs. The textures contrasted with each other, making that mouthful more exciting than usual.
Charcoal grilled wagyu rump, sea urchin and wasabi butter, garlic chive mustard leaves, ponzu
TA-DA! My favourite dish of the night, Wagyu beef!!!! Oh god, I can never resist the meat dishes can I? But what I want to say here was...I couldn't believe how perfect the wagyu was cooked. I usually eat median rare, and I found the meat were often not juicy enough. When my teeth sank into this one here, I was really about to cry in tears. Not to mention the sauce made it even better! I think I can just have this for the rest of the night...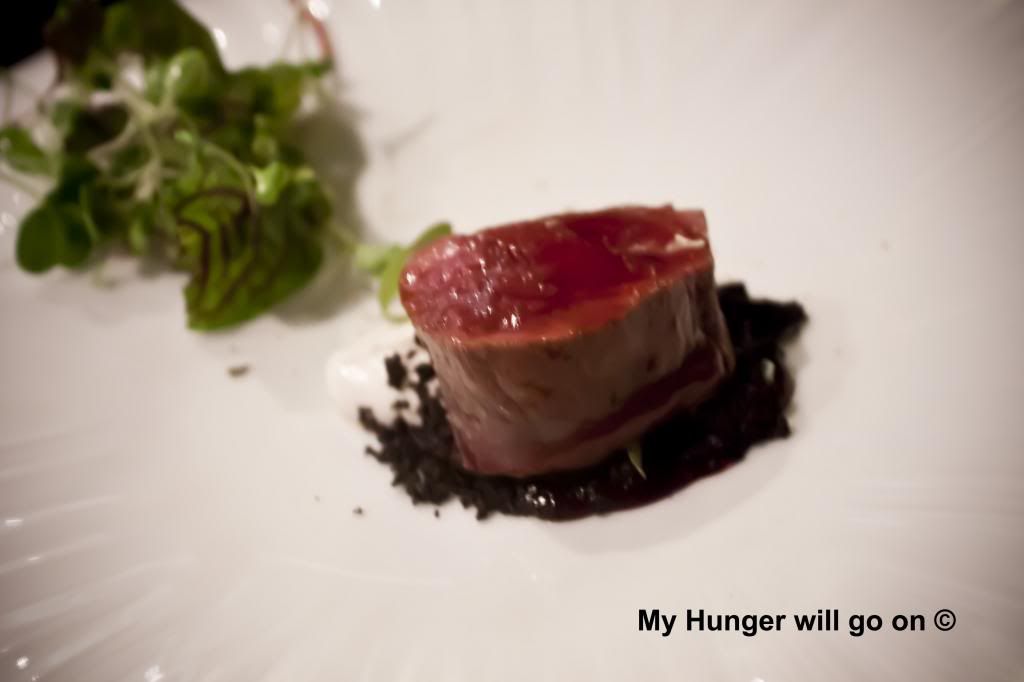 Seared Mandagery Creek venison, boudin noir, chocolate crumb, macadamia nut yoghurt blackcurrant, shichimi pepper
Comparing to the Wagyu, the next dish definitely didn't seem as outstanding. I wonder if it was because of the type of meat itself, the venison seemed rather harder to chew off. In general, we didn't have too much memories of this dish, as I think it was because all our attentions have been absorbed with the previous one...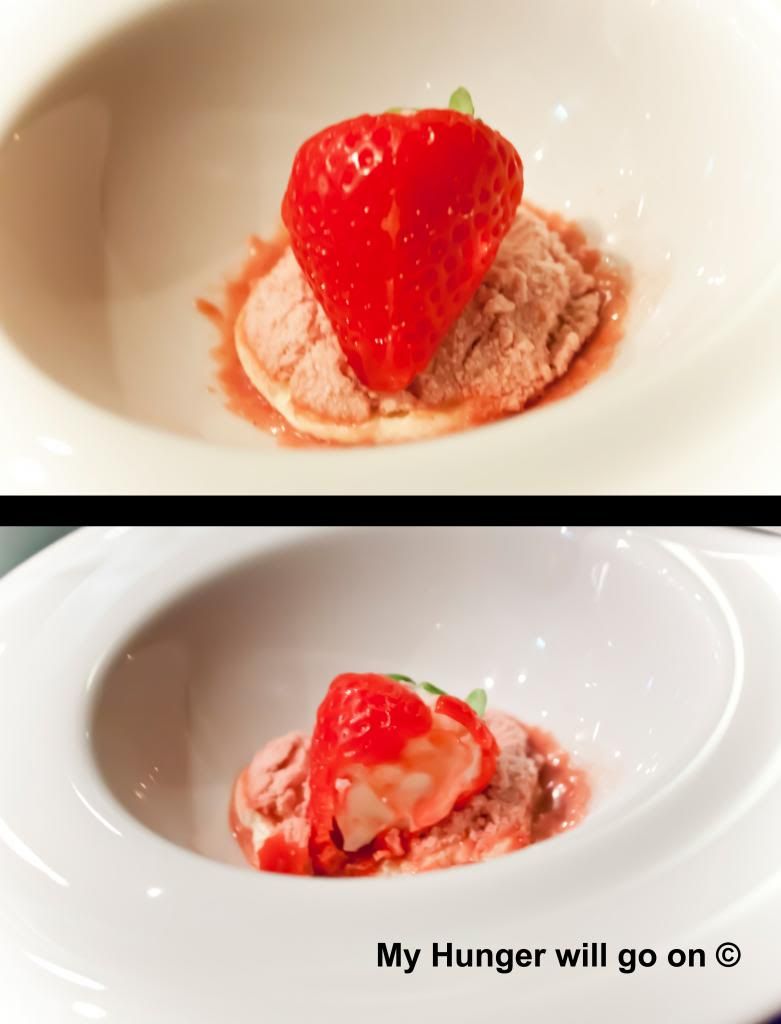 Frozen strawberry, sheep yoghurt sorbet, Champagne cream wild strawberry sherbet
When this dish arrived, we stared at each other and questioned how this was made. I found it very fascinating and I loved the bright colour it came in. When I cracked it open, we found the heaven of creaminess inside. This definitely created a little highlight of the meal, and it has put a smile on both of our faces.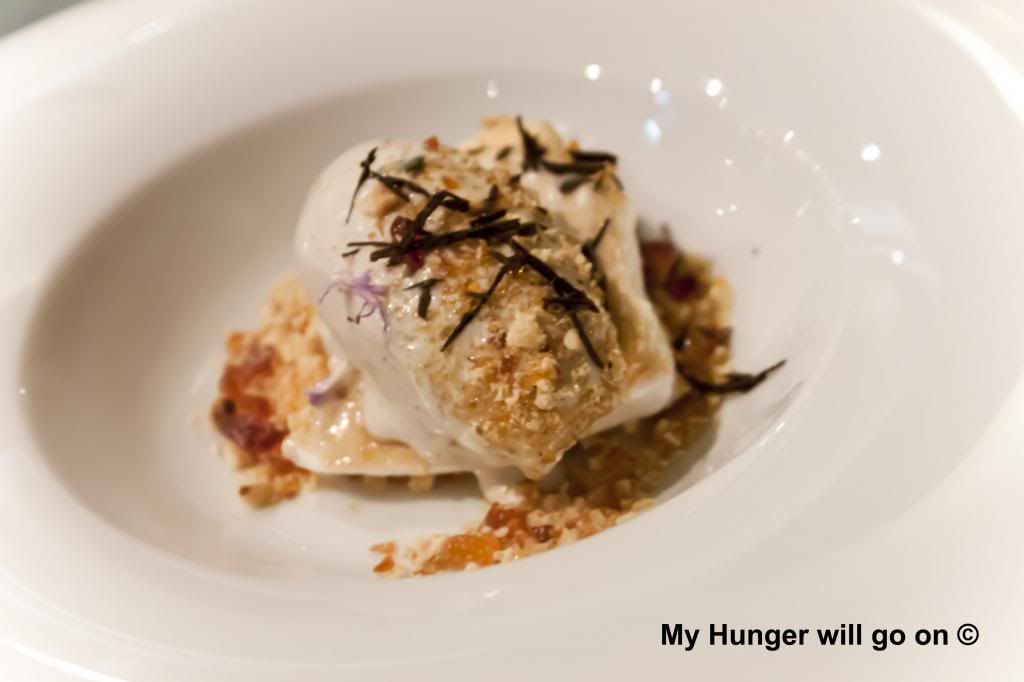 Soft poached meringue, truffle ice cream, hazelnut praline, malt
For some weird reason, I always found the texture of meringue a bit odd. Not surprised that this pre-dessert gave me the same feeling. Although I liked the little pieces of hazelnut praline spread around the meringue, they were quite amusing to chew on.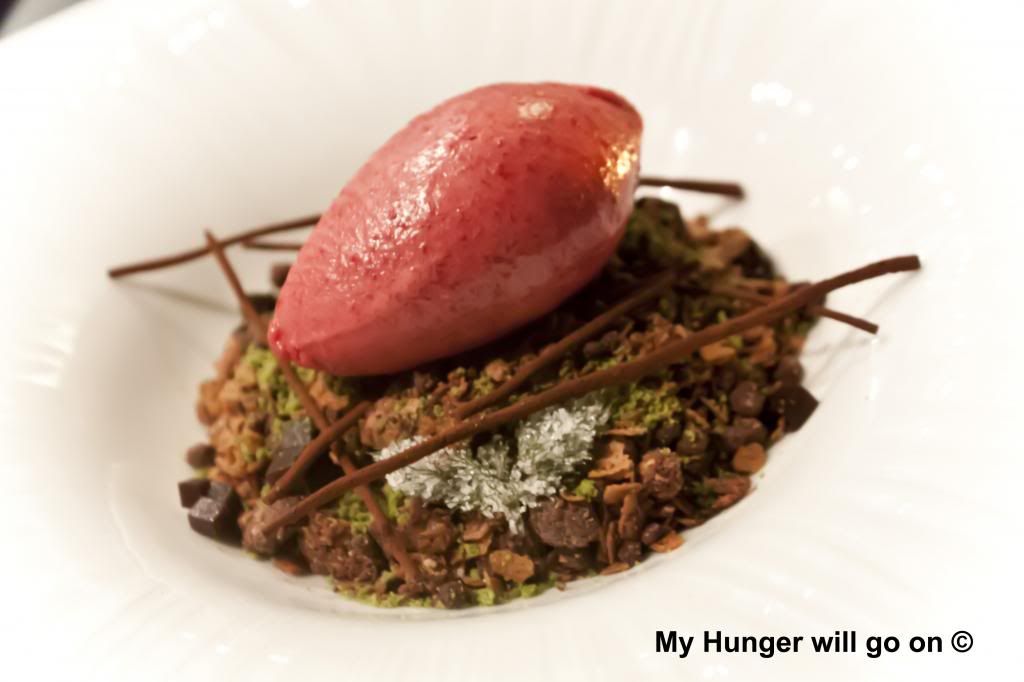 Soft chocolate, hazelnut and almond, orange and thyme cream, sour cherry sorbet cocoa brandy jellies, green tea, licorice, chocolate twigs
So this was the legendary "Winter chocolate forest" that Sepia is famous for, as depicted to be one of the top 10 dessert in Sydney from Good Food Guide. We are not really sure what words and phrases to use here for its description, but it was "different" to what we had pictured. I loved the presentation of it, and they really did remind me of a forest. However, I found a million of different texture, taste and temperature pieces exploding simultaneously in my mouth, in which made me no longer understand what was I suppose to taste? On the other hand, it could be that we were so bloated by the time we reached this last dish, thus the flavours just didn't seem very appealing to us as expected.
PS. The waiter congratulated us for finishing the dishes (YEEEHAAA!)
Address:
201 Sussex St, Sydney NSW
Phone number:
02 9283 1990
Opening time:
Tue - Sat Dinner from 6pm
Fri and Sat Lunch from 12pm
Note: For Fri dinner and Sat lunch and dinner, Sepia offer degustation menu only.
View Larger Map