"Does this place sound familiar to you?" One day Bun asked me randomly. "Hummm..." I hesitated as I desperately searched inside the memory storage inside my brain with less than 1mb of space left. DING-DING! That's where Assiette use to be? I started remembering us driving pass by that little restaurant every weekend or so, with the label of "Chur Burger".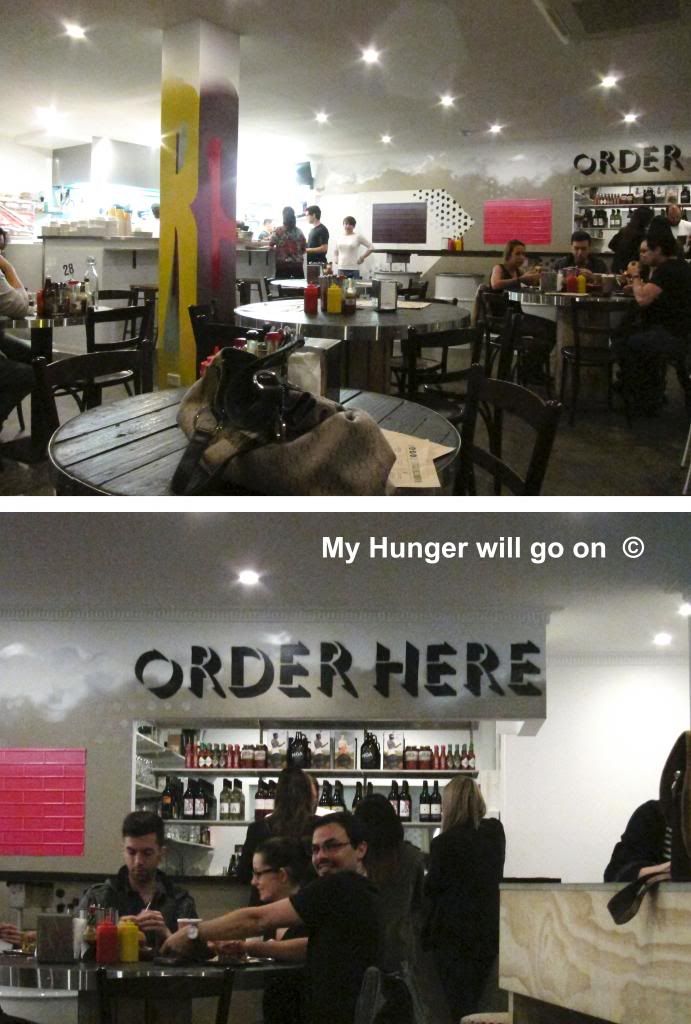 So here we were, trying out Chur Burger on a lively Saturday night at Surry Hills. When we got there, the place was full of people, young and old, male and female, casual and semi-formal, families and singles. The diners had one thing in common, as they all loved that vibrant atmosphere where it felt more like a party than a dinner at the restaurant. We ended up picking a seat near the windows, so that we can tease the people outside with our hungry faces.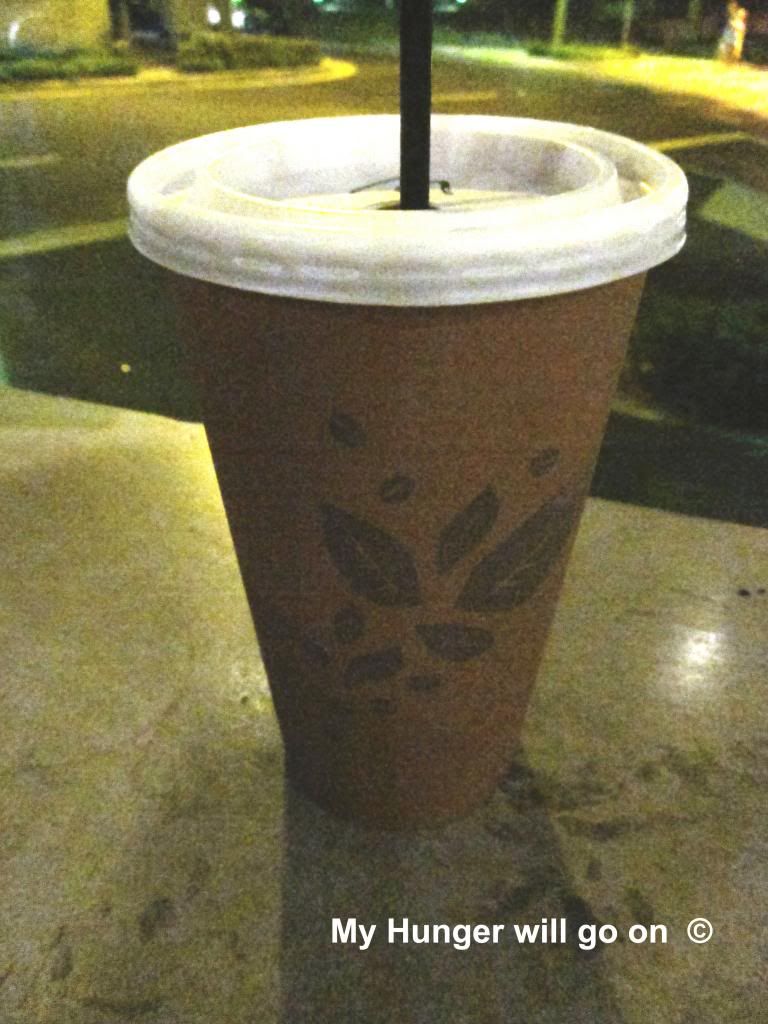 Milo Milkshake $8.00
Bun loves Milo, and as well as milkshake. The combination certainly satisfied his craving. Before I watched him gulping down that large amount of liquid in less than a few minutes, I managed to sneak a few sips of its sweetness. Mmm...quite gooooood.
Sides - Chips with chilli salt $5.00
Our little bad habit of "can't survive without some fried food" got to us, so we ended up grabbing a bowl of chips with chilli salt. It was funny how we both strangely thought the chips flavours reminded us of those chilli "Kettle" chips. They were hot and fresh, but may be a little too salty.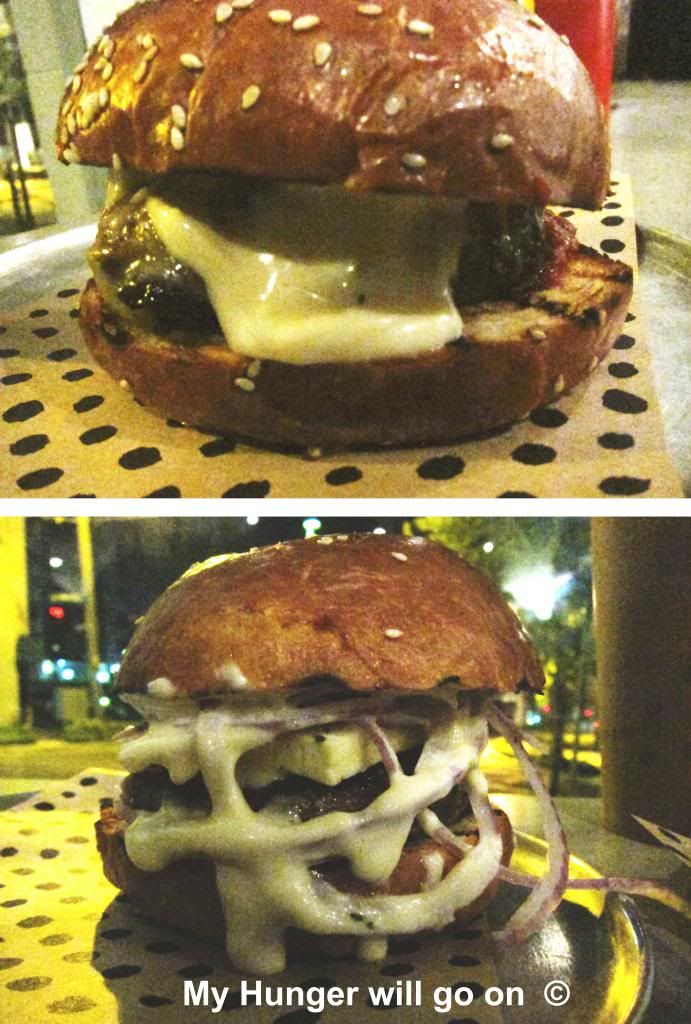 Burgers $10.00
Top: Grilled beef cheese, tomato jam, mustard mayo, pickle.
Bottom: Grilled lamb, mint sauce, feta, red onion, aioli.
Want to know the biggest difference between the 2? While the beef burger with that melting cheese created that exploding juiciness in the bites, the lamb burger remained consistently dry except for the swirling bits of sauce. Bun didn't like pickles so those were taken out from the beef burger, thus making it even more perfect =3= While I find myself becoming more and more lagged to eat the last bits and pieces, I realised I liked the lamb much more than the feta. In the end, we both managed to finish the burgers as their portion was quite reasonable (not super big)!
In addition, it was both fun and weird to sit next to the window, with people stared at your face while you turn into a perfect advertisement for whatever you were eating. I remembered we were quite distracted as we saw a bunch of people dressed up as fairies, people going on Buck's night, bored-looking dog walkers etc etc. Yes, we should really sit at the middle of the room and just concentrate on our food?!
Address:
48 Albion Street, Surry Hills NSW
Phone number:
02 9212 7979
Opening time:
Mon 11.30am - 5pm
Tue - Sat 11.30am - 10pm
Sun CLOSED
View Larger Map