The moment we walked into this small takeaway shop, we were overwhelmed by the size of the crowd. Yes, this was "Lord of the fries"! They were fresh and not frozen, with less fat, skin on, and cooked in quality oil. Started as a food truck venture in Melbourne all the way back in 2004, they have then arrived at one of Sydney's busiest street, George Street, just a little while ago.
Before we even visited here, I had my eyes locked on the "French Canadian" deluxe sauce. The sound of shredded CHEESE and hot GRAVY was just too hard to resist, we could almost picture it with drools coming out of our mouth.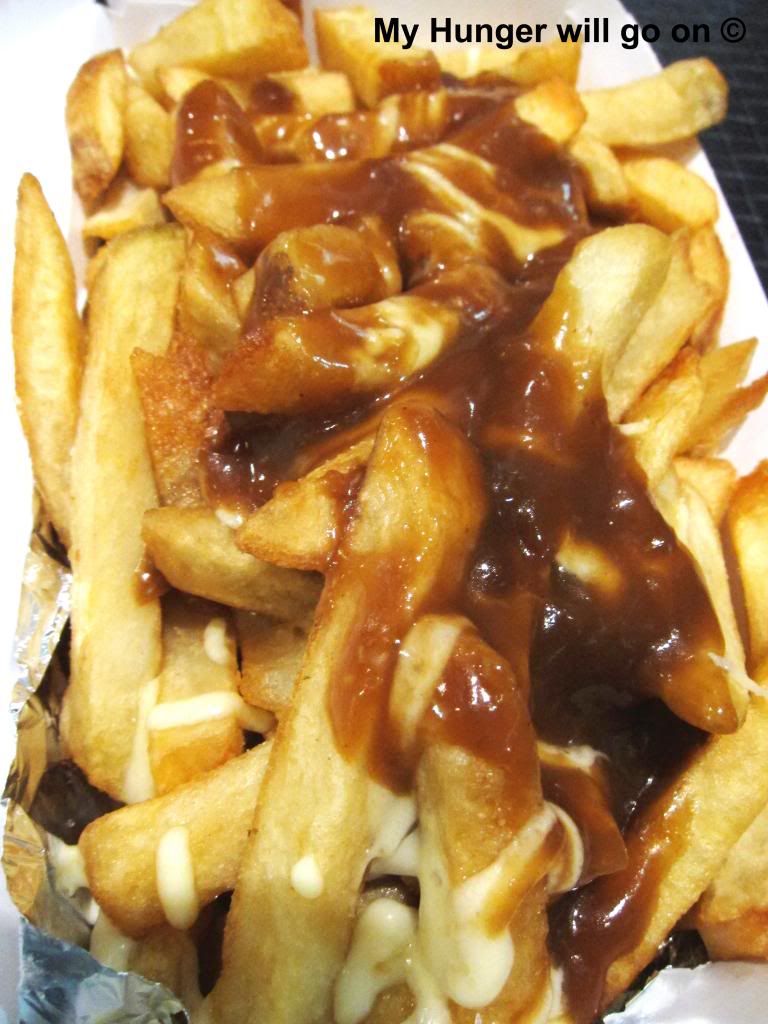 Large fries $6.95 + French Canadian sauce $2.50 (Shredded cheese + hot gravy) Total $9.45
When we finally got it...well...I don't know. Shall I say it was a little disappointing? The fries didn't taste that special to me, it was like something in between hot chips and hot wedges. Not too crunchy and yet not too soggy, and we didn't taste much of the skins. As much as we loved the magnificent sauce combination, this box with a price tag of $9.45 in total could still be quite overpriced in comparison.
Every time we walk pass by, there was still a line outside waiting for the freshly made fries. With people smiling and laughing everywhere, we still believe a lot of them indeed loved the fries. However, we just can't really see ourselves going there over and over again just for the fries. Perhaps we can try something else next time??
Address:
537 George Street, Sydney
Opening time:
10am - late
View Larger Map