Ingredients:
1 spring onion
3 crab sticks
200g of Takoyaki flour
2 eggs
3 cups of water
Takoyaki sauce
Mayonnaise (or Japanese Mayonnaise)
Bonito flakes
Serving:
About 24
Level:
Easy
I have always been a super fan of Japanese cuisine, and I always wanted to try to learn how to cook them. On this lazy afternoon, I decided to give a shot on cooking my very first set of Takoyaki. So I have got most of the ingredients from a Japanese grocery store in the city called Maruyu.
(Left to right: Bonito flakes, Takoyaki sauce, Takoyaki flour)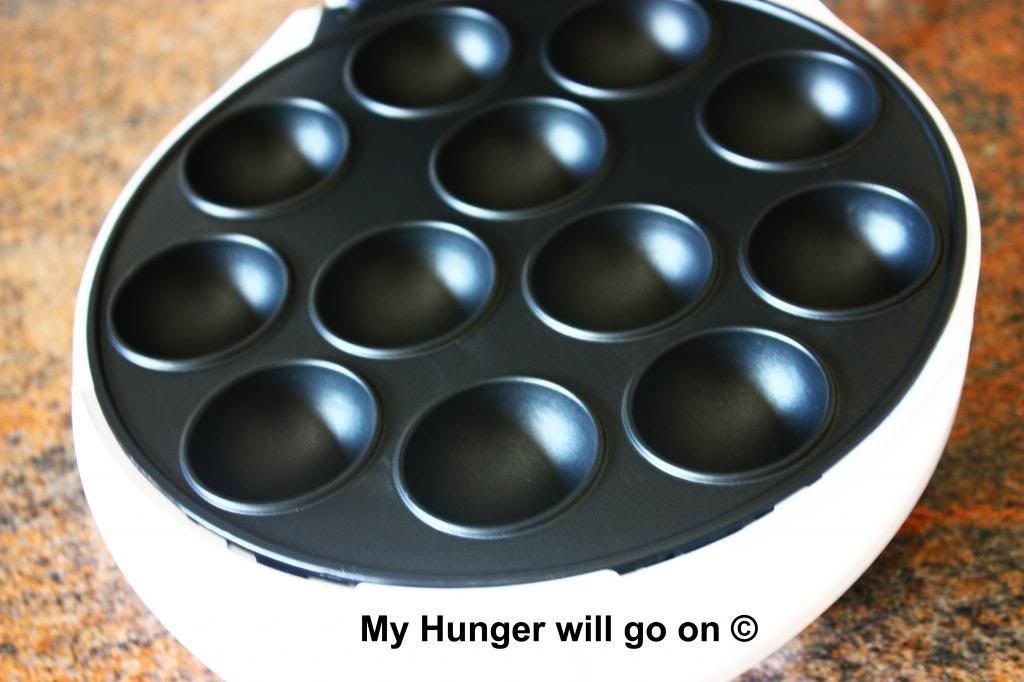 It's really hard to find a proper Takoyaki pan in Australia, so I bought this pop cake pan from Kmart instead.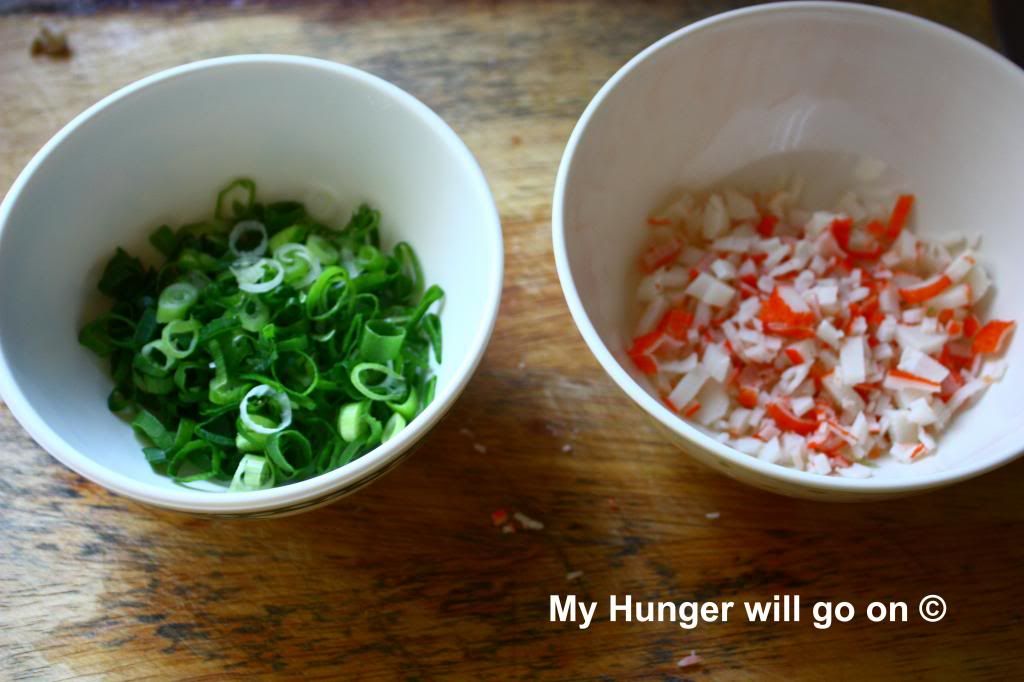 I am only a beginner, so I have only included 2 very simple ingredients as fillings. That was 1 spring onion, and 3 crab sticks (proper ingredient is actually boiled octopus, but I ran out of them so I have decided to use crab sticks that I found in Asian grocery store instead) being chopped up to small pieces (I have seen many people adding tempura pieces and Japanese ginger into the fillings as well). I like to separate each ingredient into different bowls, that way makes it easier for me to pick them up and start cooking.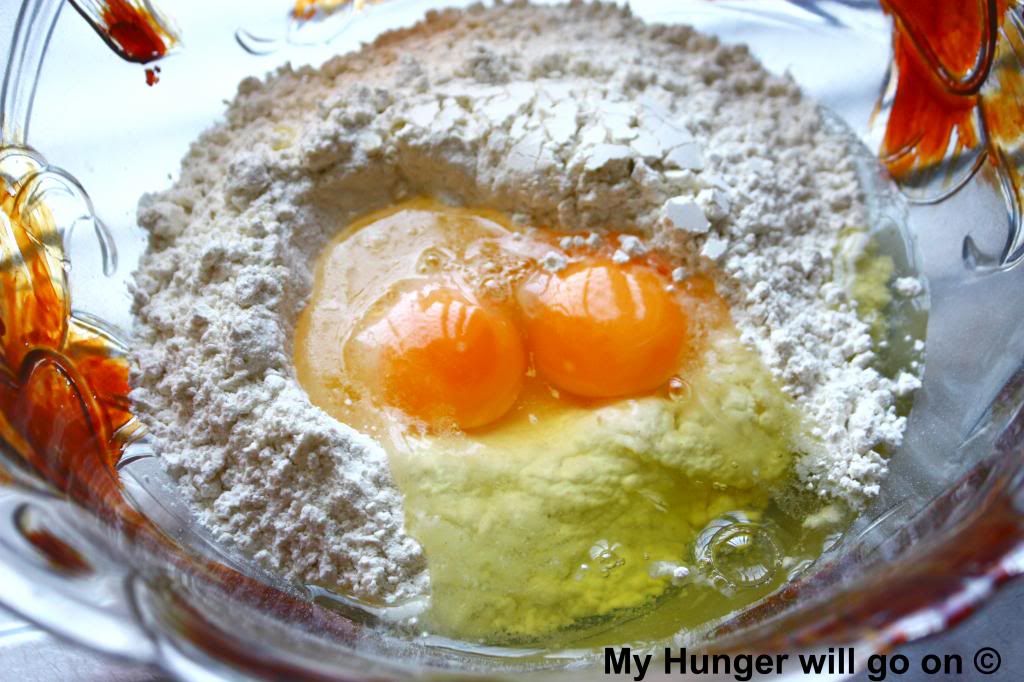 To start off, I have measured 200g of Takoyaki flour into a large bowl and cracked 2 eggs into it, then mix with 1/2 cup of water.
Afterwards you can add in 1/2 cup each time and mix well until it all finishes, then the mixture should turn into a watery state.
You can then get a brush to brush oil evenly into each hole on the pan, and then pour the mixture into each hole. Then quickly add on the chopped up spring onions (leave a little bit left for garnish later) and crab sticks into each Takoyaki. After the edge of the Takoyaki is cooked, use 2 sharp sticks (or tooth picks) to turn each of the Takoyaki about 90 degree. Repeat the rotating step until all Takoyaki are cooked (turning into golden brown colour).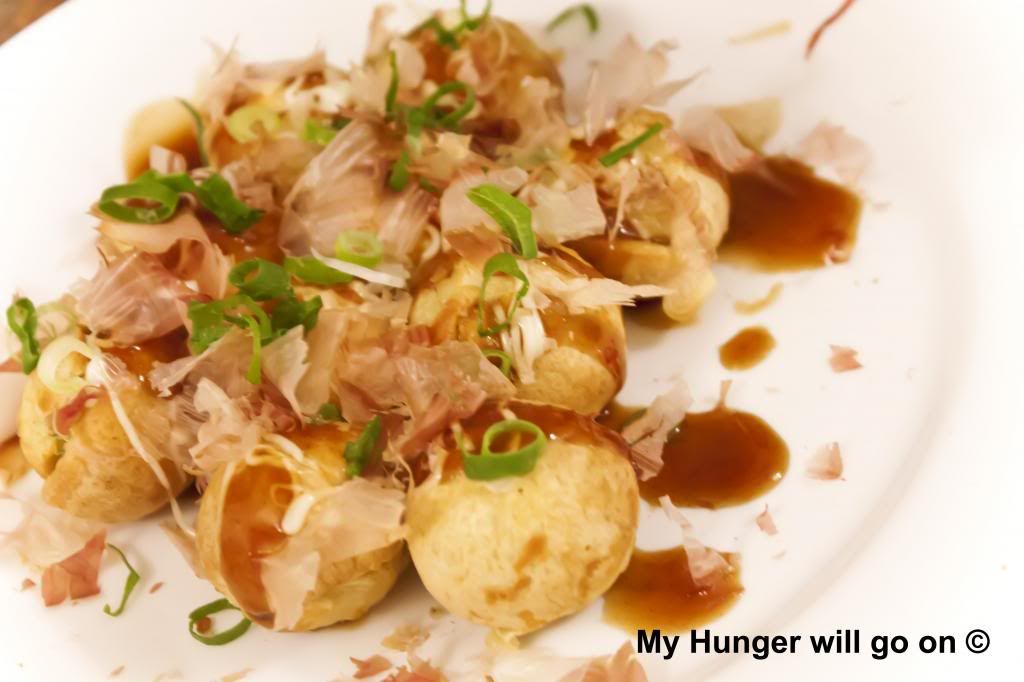 Place each Takoyaki on a plate and squeeze on the Takoyaki sauce and Mayonnaise, then add on the Bonito flakes and the rest of the spring onion pieces (you can also choose to add on seaweed flakes instead).
TA-DA! It's all done and time to enjoy the Takoyaki!!
PS: Feel free to drop me any comments or suggestions on the recipe, I would love to learn from all of you guys :)