Situated at the busy intersection of Beverly Hills, Pancakes on the Rocks seemed to be forever popular here since its opening. The line usually started to built around 6pm, so we decided to arrive slightly earlier to avoid the crowd.
Potato wedges $6.95 (With sweet chilli sauce add $1.50, with sour cream add $1.50)
The wedges were cooked to the perfect golden brown colour with a crunchy edge and soft core. Every time we loved it as a little side dish, especially with the sour cream and sweet chilli sauce. They were chopped to the right size to just fit into the grasp of 2 fingers.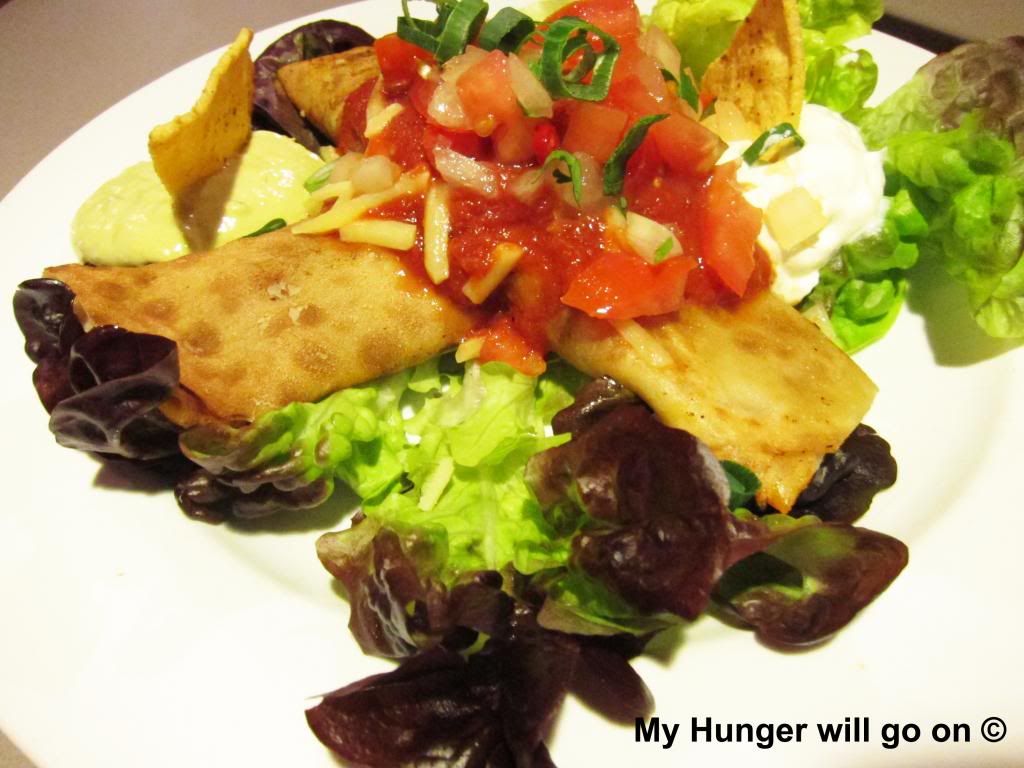 Mexicana $15.95
Our favourite savoury pancake from Pancakes on the Rocks has got to be this one, the Mexicana. As one of their top sellers, it contained the mouth-watering filling of Mexican style beef, tomato salsa, spicy tomato sauce, tasty cheese, guacamole, sour cream and shallots, together served on a bed of lettuce and 2 pieces of Nachos. The burning sensation from the chilli slowly crawls from the tip of your tongue down to your throat, and then you get a chance to cool it down with a satisfying gulp of guacamole.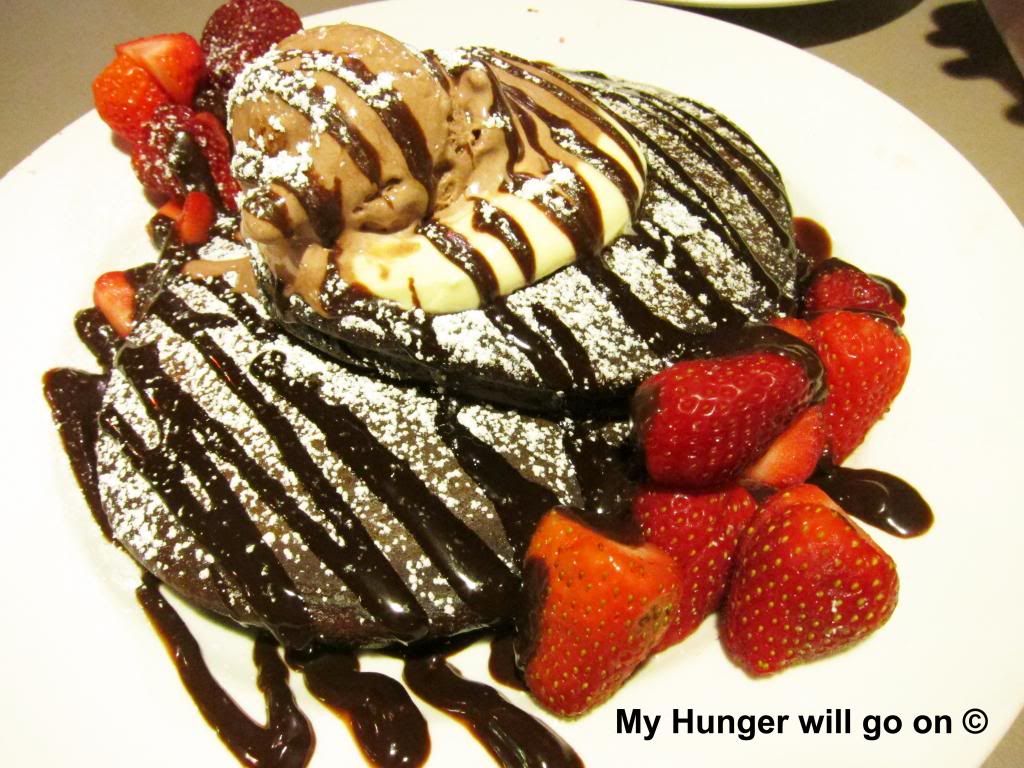 Devils delight $14.95
As another one of the popular pancakes from Pancakes on the Rocks, the Devils delight consists of 2 spongy chocolate pancakes placed on the plate with surrounding strawberries. The scoop of chocolate ice cream sits comfortably on the layer of cream, along with the dancing patterns of chocolate sauce. It was a great dessert to share between 2 people, we loved every single bits of it.
For some reason, both me and Bun found the pancakes at this chain to be more fresh than all others. It also seemed that the staffs were more friendly and attentive, and the orders arrived at a reasonable timeframe. We loved the fact that Pancakes on the Rocks has always seemed to be full of energy, and the kids truly enjoyed their meals here with lots of smiles and laughter.
Address:
Cnr King Georges Road and Stoney Creek Road
Beverly Hills NSW 2209
Phone number:
02 9580 7200
Opening time:
Sun - Thu 7am - 12am
Fri - Sat 7am - 1am
View Larger Map