As the leading fruit cider brand in Australia, Rekorderlig continues to delight the public with their selection of flavours. We still remembered the launch of the Mango-Raspberry flavour at
Sparkle Cupcakery 2012
, and the Passionfruit flavour at
Taste of Sydney 2013
. Our families and friends gave a lot of compliments and they loved the range of refreshing flavours :) Personally, my favourite from Rekorderlig is the Strawberry-Lime flavour, I just simply couldn't resist the sweetness that's almost like candy, and the flavour reminded me of the precious childhood times.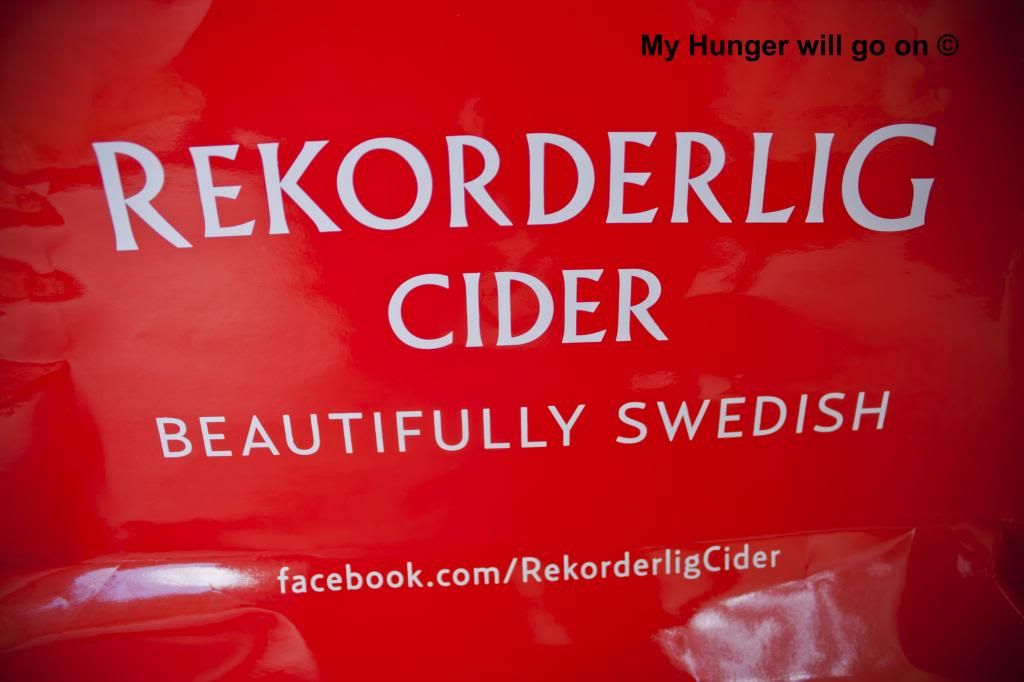 Recently, "My Hunger will go on" was very excited to hear that Rekorderlig is releasing a new and innovative flavour for the summer ahead! A sample was sent to us in this bright red package which arrived yesterday, we couldn't wait to try this out :D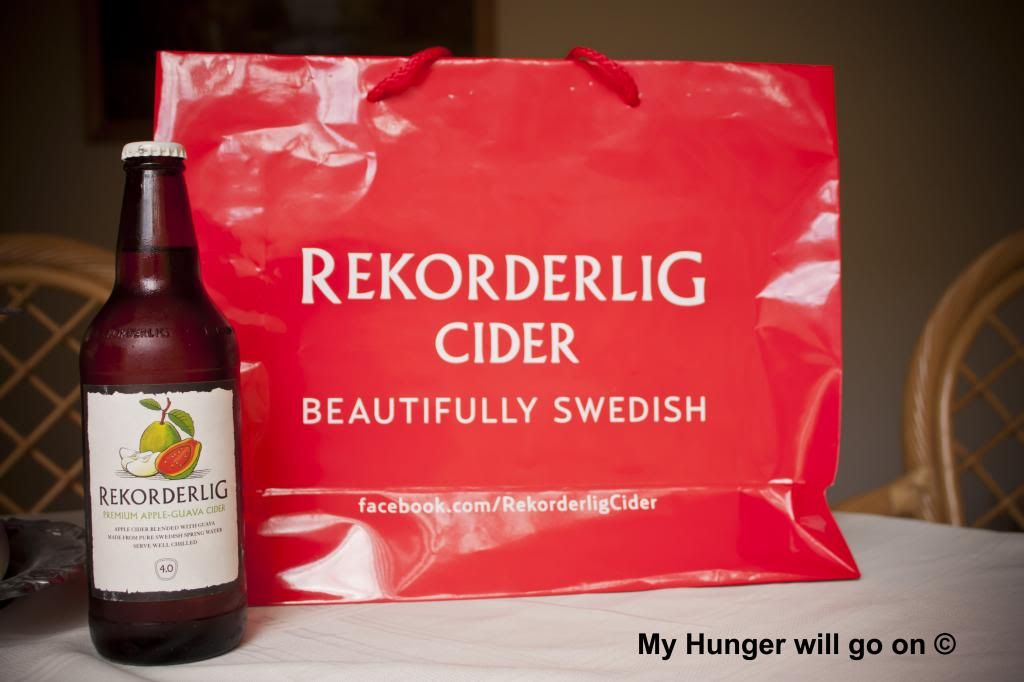 "
Rekorderlig Apple-Guava Cider deliciously blends crisp apple cider with a luscious burst of tropical guava. For the ultimate refreshment; serve over ice with a squeeze of lime.
"
With that description in mind, we can almost imagine the flavour before we tasted it. I inhaled the faint scent of apple, and watched the bubbles sank to the bottom. The initial sip was just as refreshing as all other Rekorderlig flavours, yet the sourness definitely overtook any hints of sweetness. There was a slight dry sensation, almost like a cooling beer, along with the Guava flavour continues to circulate in your mouth. For those who prefer something not so sweet like the Strawberry-Lime flavour, this may be a brilliant choice! When I drank this, I didn't picture any beach, crazy party, childhood or love. But instead, an image of a bunch of friends gathered for a BBQ on a hot summer day, followed by them chatting, joking, laughing, and enjoying good times together with a sip of this. I wondered if this flavour will attract an older crowd. We felt this flavour from Rekorderlig was rather quite low-key, yet it brings just as much joy.
Thank you very much for letting "My Hunger will go on" experience this wonderful new flavour of Apple-Guava from Rekorderlig, we are really looking forward for more exciting flavours from Rekorderlig in the future :)
For more flavours from Rekorderlig, check out:
http://www.rekorderlig.com/au/