In mid-November this year, me and Bun went for a short trip to New Zealand. We first stopped in Auckland to attend a friend's wedding and then explored abit. The city area is relatively small, but nevertheless it's still lovely. I felt so nostalgic just standing at this corner of Queen Street...
There was an interesting place that we would like to tell you guys about...yes it's the one and only haunted house theme park in Southern hemisphere, the Spookers house. The actors there were magnificent (they scared me to death...) and the makeup was unbeatable! Unfortunately they don't allow photos inside so I couldn't snap a good picture of their faces...but yea, imagine zombies, ghouls, vampires, crazy clowns etc. They touch your hair, cry out for you, moan for your flesh, and jump out of nowhere! The scariest part was the forest, where someone started a machinery chainsaw and chased after us! We ended up running for our lives like no tomorrow!
Address:
833 Kingseat Road, Karaka
Phone number:
09 2919002
Website (Opening time and price):
View Larger Map
Oh-my-god! Can someone tell me is it true that Australia doesn't have these kind of Mince pies? The closest I can get was the pies from Mick's bakehouse in Sydney Westfield! I missed this so much...the Mince pies were indescribable! The mince was mixed up almost as fine as soup, with no chunky bit at all! The pastry? Totally, utterly, completely, divine. One crunch and you get thousands of flakes flying around your lips, cheeks, and then onto the plate. If anyone can find this type of Mince pie in Sydney, I'm going to call them GOD. (This cafe was opposite of the "Dae Bak Restaurant" below)
I remembered when we first landed in Auckland and got to our hotel, we were really hungry and motivated to find somewhere unique to eat! HOWEVER, I think we've only walked out like...3 seconds...we saw this, and got defeated.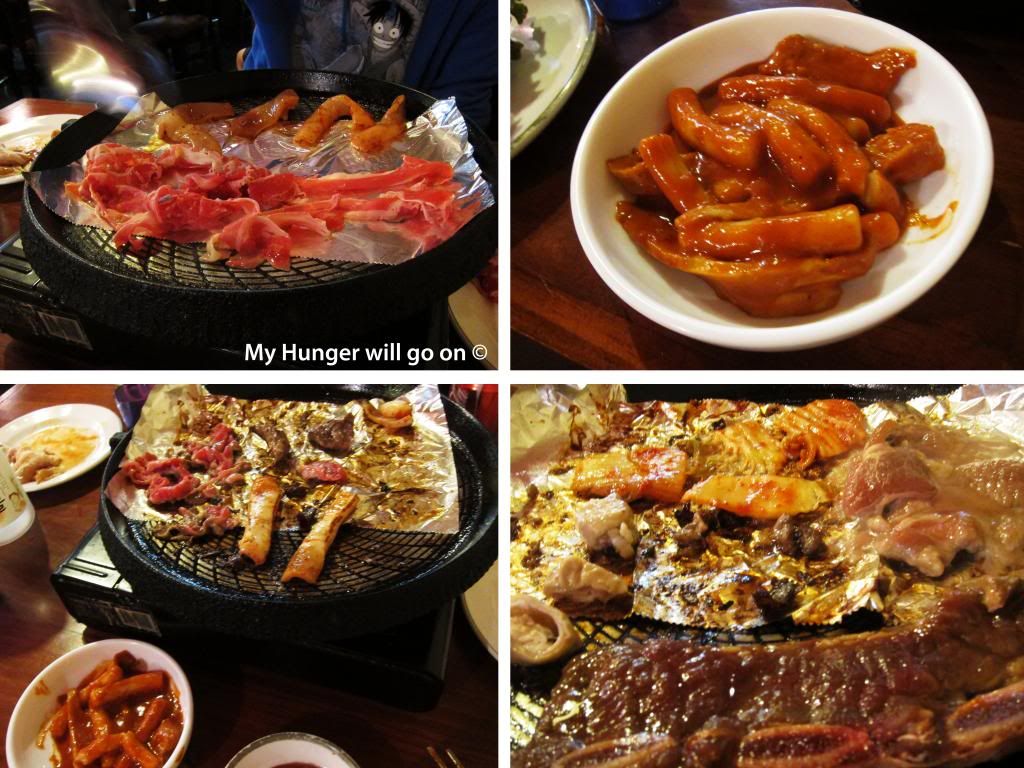 $19pp for all of these, I'd say it isn't bad at all! You get the usual beef, chicken, pork ribs and lamb, then the marinated ones and bits and pieces of seafood. On the other side, you can select the typical Korean side dishes such as Chilli rice cake, and they even have fried Sushi. The meats were all chopped in thin slices so the drooling time won't be too long. One thing we did forget though, was to order a couple of Soju (Korean BBQ and Soju = Total Winner).
Address:
407 Queen St, Auckland
Phone number:
09 307 8199
Opening time:
7 days
Lunch 11.30am-3pm
Dinner 5pm-10pm
View Larger Map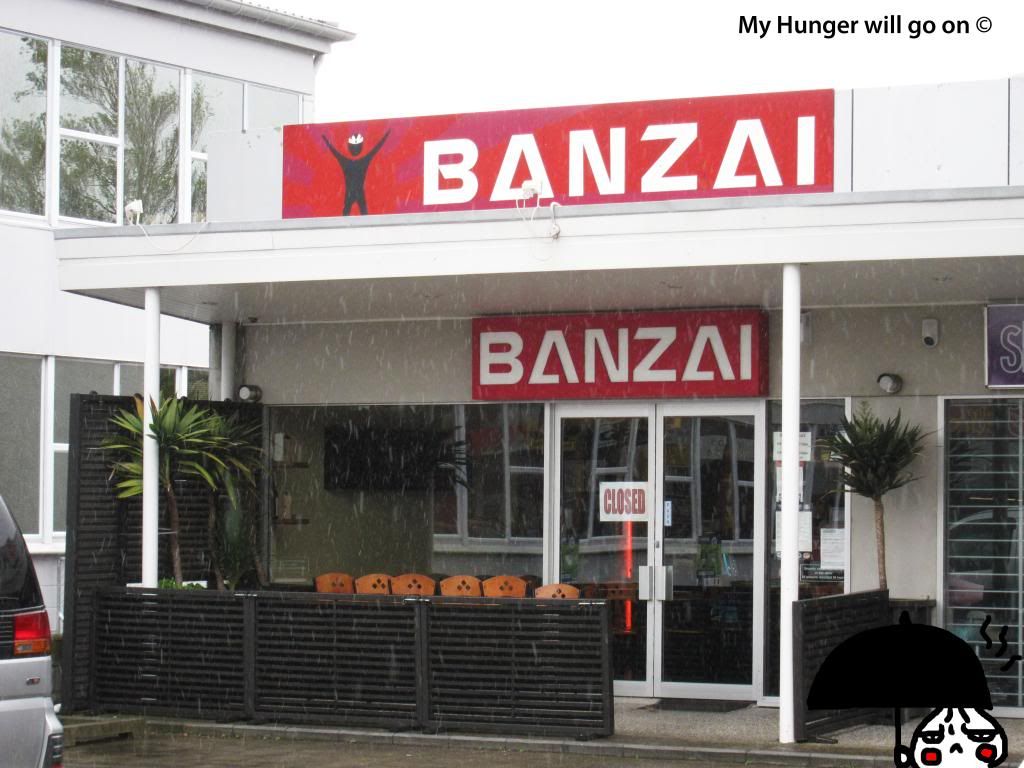 On the next day, it was raining cats and dogs. We drove past Dominion Road on the way back and saw this little restaurant called "Banzai" (something like "Horrraaay!" in Japanese). We were both attracted by the name so we decided to give it a try.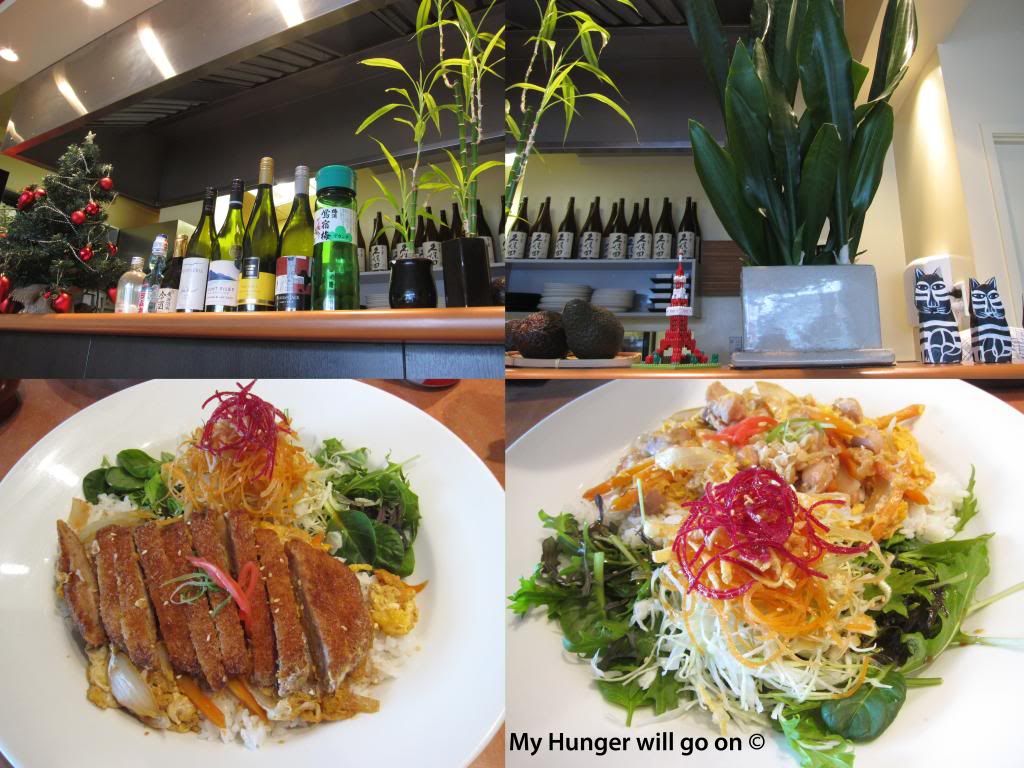 Ok I know how strange this may sound but I am going to comment on the bathroom within this restaurant. I don't think I have ever seen such nice bathroom for customers like this one, it was so clean that you can't even see a dot of dirt, and there were fancy Japanese decorations around. It really maintained that consistency with the rest of the restaurant, clean and simple, yet fascinating. We thought the food was quite big in portion size, and it was great that the salad made up half of the plates.
Address:
8-583 Dominion Rd (Shop 8)
Balmoral, Auckland City
Phone number:
09 630 4489
Opening time:
Lunch: Fri - Sun 12pm-2.30pm
Dinner: Tue - Sun 5pm-9pm
View Larger Map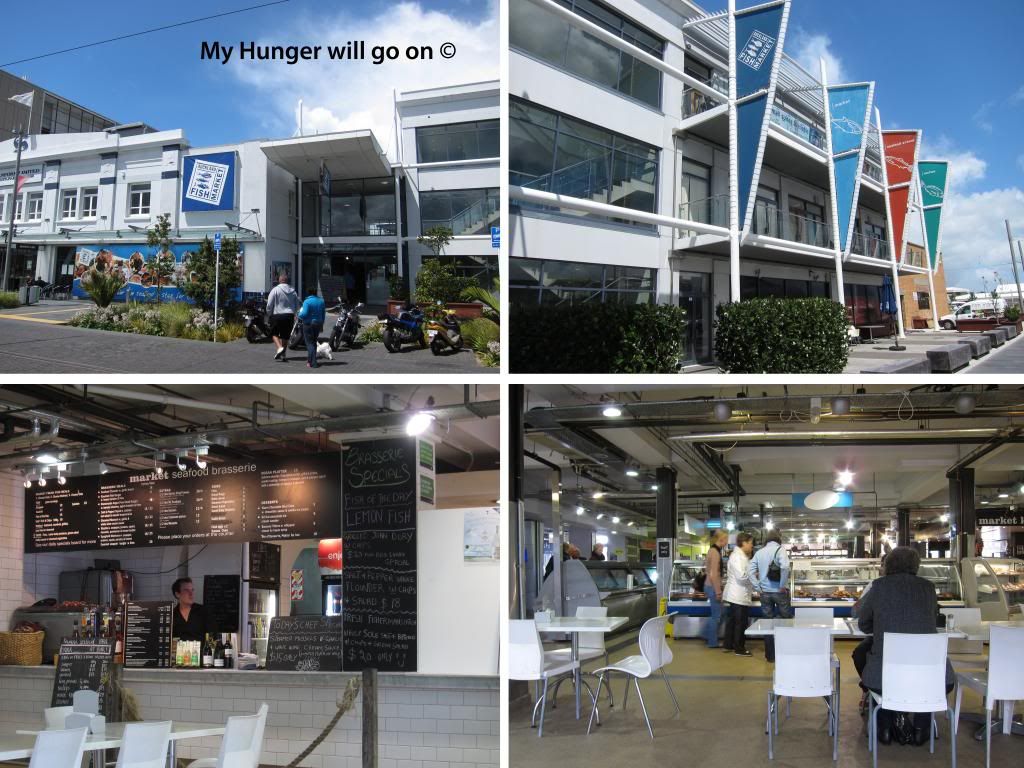 We also ended up in Fish market at Wynyard Quarter one morning, and it was almost like a mixture of our Darling harbour and Rozelle area. The air was so fresh there and you could see alot of families with their children running around at the playground.
The "Fish and Chips" were excellent, as we loved the crispy skins and the tender fillet with that bit of salt and pepper. The chips were chunky and very fulfilling, and we were really satisfied after the extra plate of pasta and potato salad.
Website (opening time):
http://www.afm.co.nz/index.php
Address:
Level 1/22-32 Jellicoe Street Freemans Bay 1010, New Zealand
Phone number:
09 379 1497
View Larger Map
*To be Continued*
Coming Next: Queenstown journey