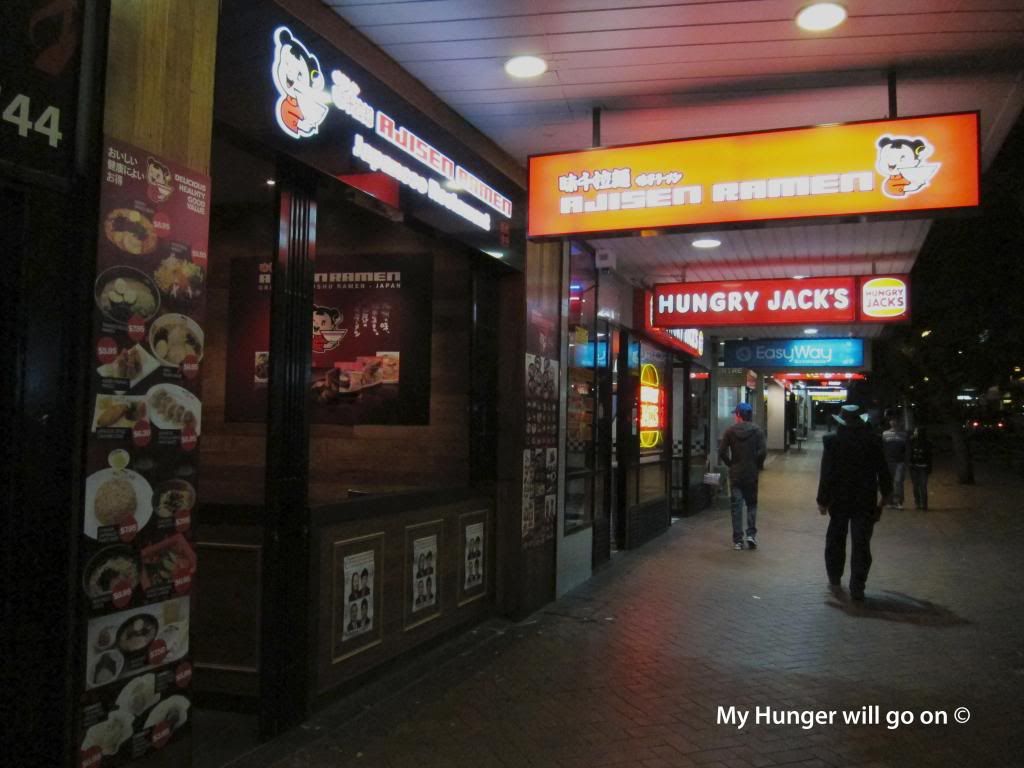 Not long ago, Ajisen Ramen opened another chain at Hurstville just opposite of the Station. Most of you would already know the restaurant, as they had one chain in Haymarket and another at World Square, and as well as worldwide.
Apparently some people I know really like this Ramen place, they said they loved the soup base and how thick it tasted. Bun and I tried both of the city chains before and we were just "so-so" about it...but since I love new things, here we are to try out the dishes at the Hurstville chain.
Drinks and Appetizers?
Unfortunately, a little incident happened at the start of the meal...First we decided to order a drink of orange juice, they said they didn't have it so we changed to Ice lemon tea. Then the waiter came to apologize that they didn't have the appetizer of Vege Tempura (Kakiage) either! In the end I think we just gave up so we've skipped the appetizer completely. I wasn't sure what happened at the kitchen that day, like maybe a lot of people ordered orange juice before us so they ran out? Or perhaps the equipments to make Vege Tempura has blown up? It was a little disappointing but we figured it wasn't that much of a big deal to get annoyed, so we quickly moved onto our main dishes.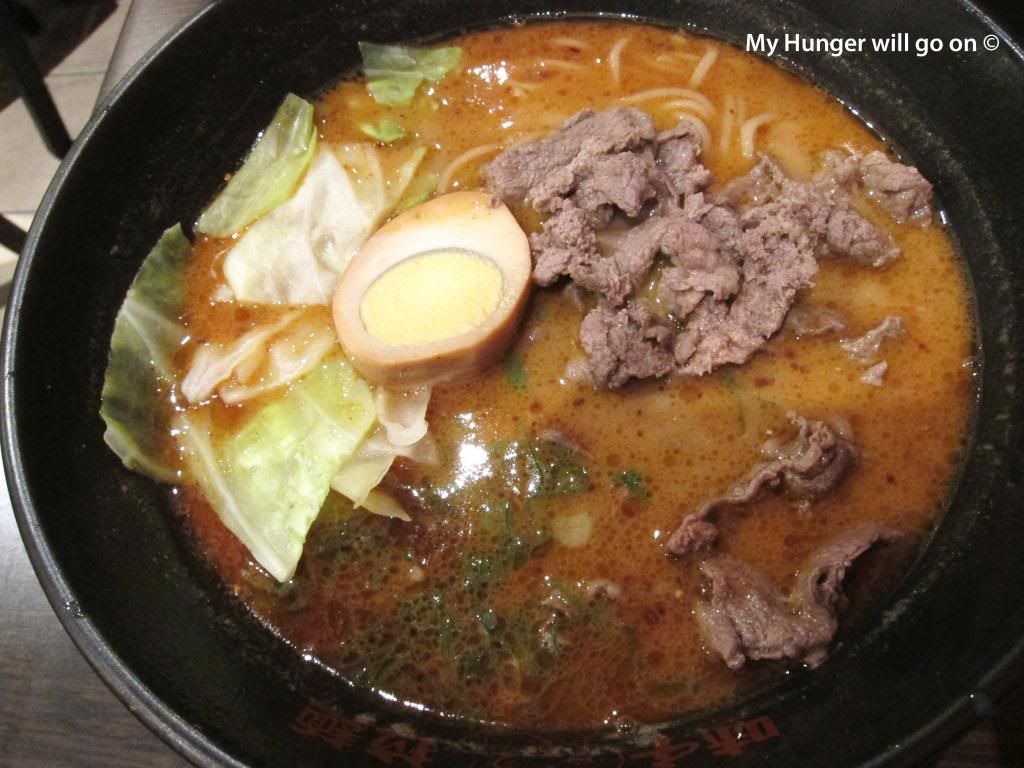 Beef curry Ramen $10.95
Despite of the experience earlier, the Main dishes came out pretty fast. The Beef curry Ramen was just a little spicy, but you will definitely need that flavour to soak up the beef. I found the beef were cooked well, and sliced at the right level of thickness. Everything else matched up perfectly with the tastes, the only thing I found was that each component was a tiny bit more salty than what I imagined.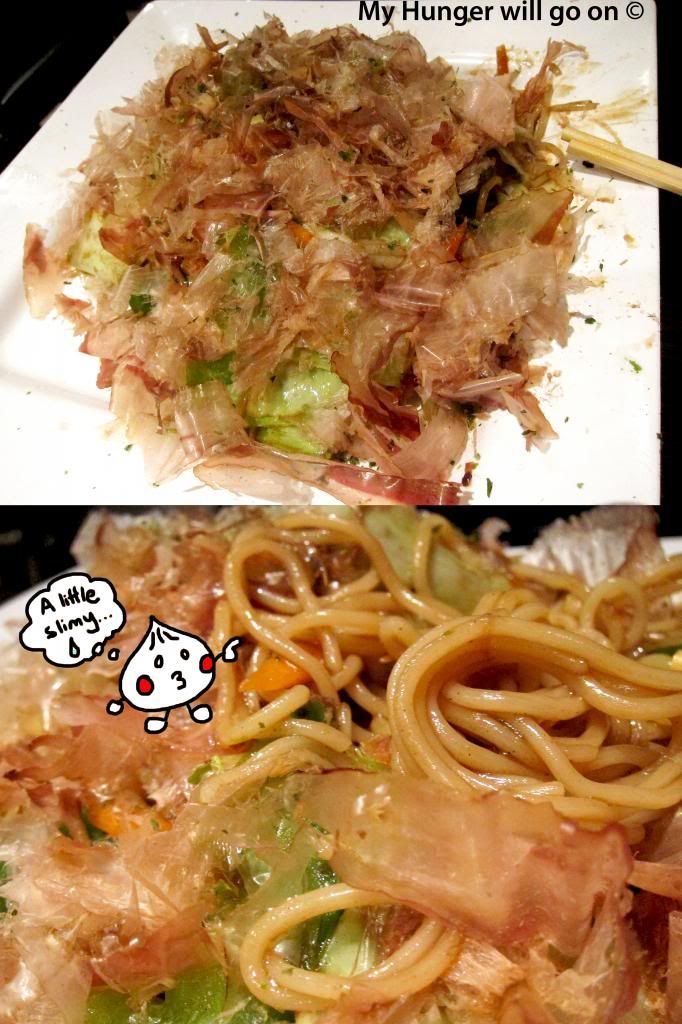 Ajisen yakisoba $9.95
This plate of Ajisen yakisoba was appetizing, but we found it was a little slimy comparing to all the other Yakisoba we had, perhaps because of slightly more oil? We still liked the dish though, and it was quite fulfilling too.
We found the quality of the food were not much different from the other two chains. So we felt it would really improve the service if they could put a label on the menu saying "Not available" or something, just so that the customers knew about it beforehand. Other than that, Ajisen Ramen in Hurstville was actually quite popular among students and families. The price is relatively cheap, and often people go there to grab a quick meal to fill up the empty stomaches!
Address:
270 Forest Road, Hurstville 2220
Phone number:
02 8065 9588
Opening time:
12pm - late
View Larger Map