After such a long summer, we decided to go there once again to murder ourselves. The reason why I said that was because Shancheng Hotpot King is probably the spiciest, most authentic, and tastiest hotpot place that we can ever find in Sydney. It's located in Chinatown, but it's a bit hard to spot as it's not on the street, so you have to walk inside the tunnel once you see the sign to reach its entrance.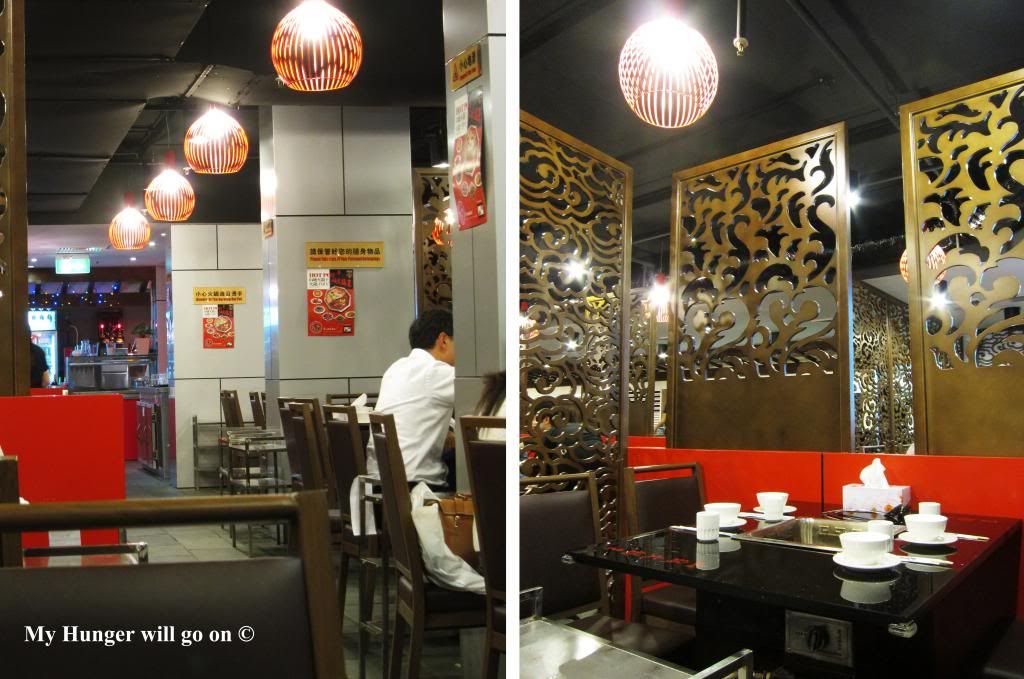 When we got there, they were renovating with all the hammer sounds around the back. The place looked so much better than our last time there. The furniture looked new and shinny, the room was bright, and the colours seemed to glow even more.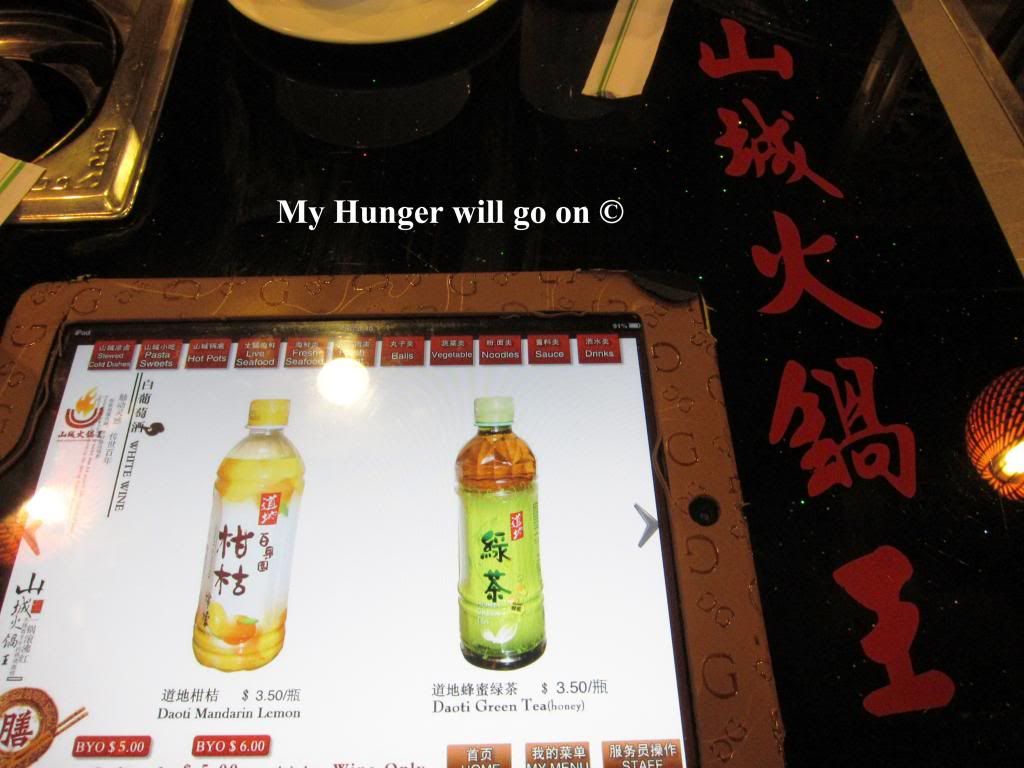 Not to mention they replaced the paper menu with ipad menu! How awesome!! Although the only thing was that we found some bits were not translated to English, but I suppose you can always ask for help (Be aware some staffs may not be as attentive and helpful as the others especially at night time).
These were what we have ordered...some crab balls, fish fillets, noodles, and lots of beef and lamb rolls! (My favourite!!!) God I was fully staring at them when they arrived!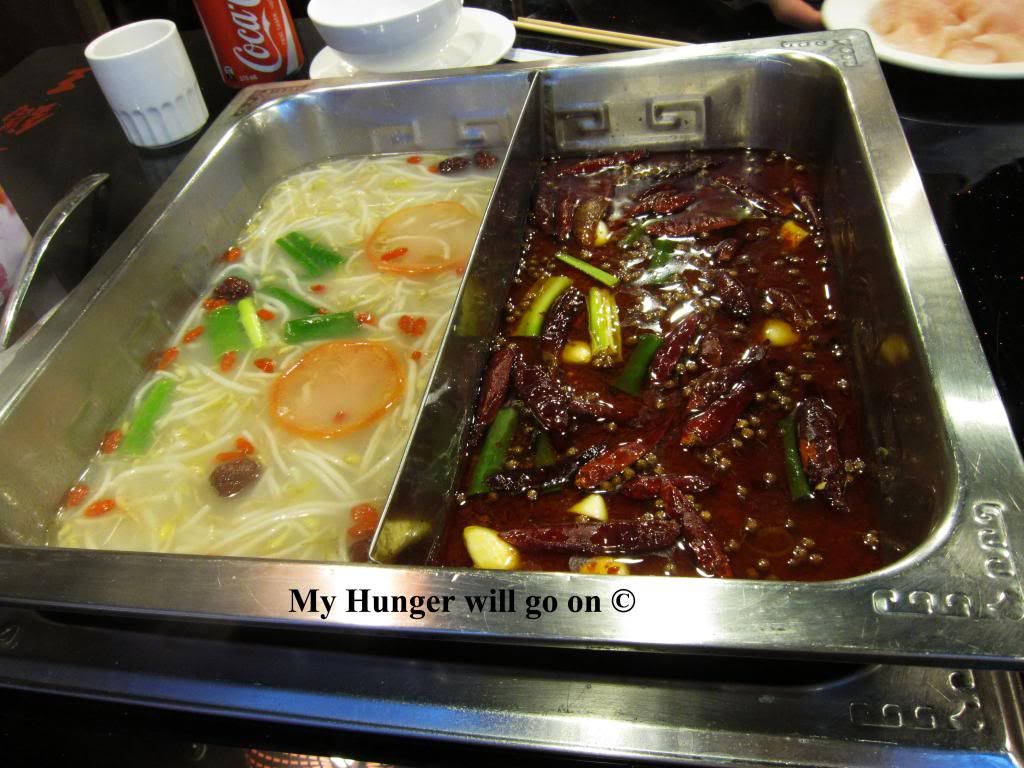 We ordered half pot base, purely because we might die after too much spicy tastes. Although in the end, most of our foods went into the spicy side, leaving the chicken soup base quite empty. This was $15.00 and I strongly recommend it if you want to try both flavours. You can pick the level of chilliness and peppery taste, we picked normal and it was already quite suicidal. We still haven't dare to try any higher levels yet (they have 4 levels and our one was 2nd lowest), maybe one day when we build enough courage?!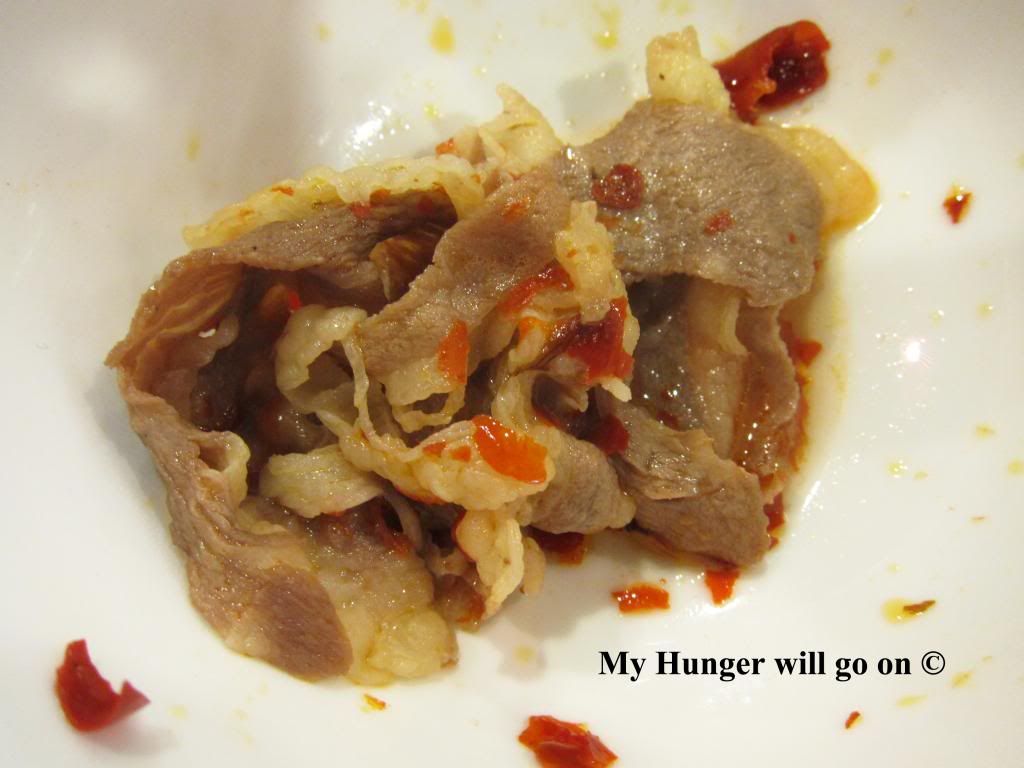 Oh look at that beauty!!! NOM NOM NOM! I'm drooling when I stare at this picture...however, we could only eat here probably once or twice a year. The reason? Because our stomachs never liked extreme chilliness, and it did create a bit of tension every time afterwards. Be prepared for an odd feeling in the stomach and burning sensation on the lips and throat if you are going to pick spicy base! (But it was all worth it!!! I think our bill was just under $60 with 2 drinks)
Address:
Shop 8a, 363 Sussex St Sydney
Phone number:
02 9267 6366
Opening time:
Mon - Sun 11.30am - Midnight
View Larger Map
After those extreme burning feelings, we decided to cool down with some desserts...
We arrived at this little dessert shop, and found many different desserts on the menu...
Sago coconut milk with mini balls & Ice cream $7.50 (extra topping from 50c each)
Bun picked this one and I thought it was better than mine (>.<) We loved how the little balls swam and floated inside the bowl of coconut milk, they seemed to have fun until we gulped them down. They tasted just like jelly, or those pearls inside bubble milk teas. We loved the chewiness and enjoyed fitting many of them in the mouth at once.
Bossa Nova $8.00 (Chocolate and Vanilla gelato with fruit salad base, topped with whipped cream & chocolate sauce & poco sticks, sprinkle with choc chips)
This was what I picked, although it looked nothing like what was on the menu...I loved the Chocolate gelato and these toppings. Now I think about it, I should have eaten the fruit salad first. The reason was...after you ate the Ice cream, the fruits tasted extra sour!!!
(PS. If anyone is interested, they give you a reward card where you buy 10 desserts to receive one for free - conditions apply)
Address:
Shop 12/339 Sussex St Sydney
Phone number:
02 9283 3823
Opening time:
Sun - Thu 12 noon - Midnight
Fri - Sat 12 noon - 2am
View Larger Map
It's probably not the best combination to have something so spicy and followed by something icy, but we didn't really mind if it was once in a long time. Shancheng Hotpot King is something I'd definitely recommend for all the people who love extreme chilli foods, and LNC Dessert House is somewhere you wanted to go for a wide variety of desserts. On a late night in Chinatown, you just can't help it but wander around to new places, as you'll never know what kind of little surprises you may find.