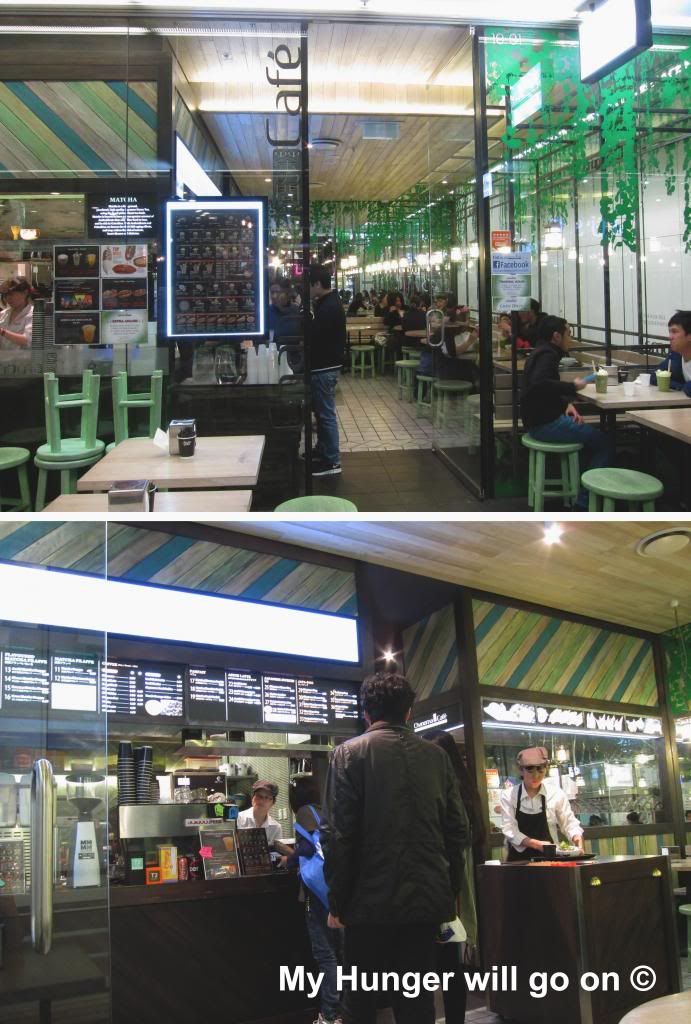 We first noticed the beautiful vine hanging down the window, and the light green chairs that appeared gently in the eye sights. So here we are, at this small but crowded Chanoma Café.
We heard this café had a lot of Matcha (green tea) related food, so we decided on this visit to try out their beverage and dessert. The café itself make you feel like you are outdoors, and somewhere near a secret garden.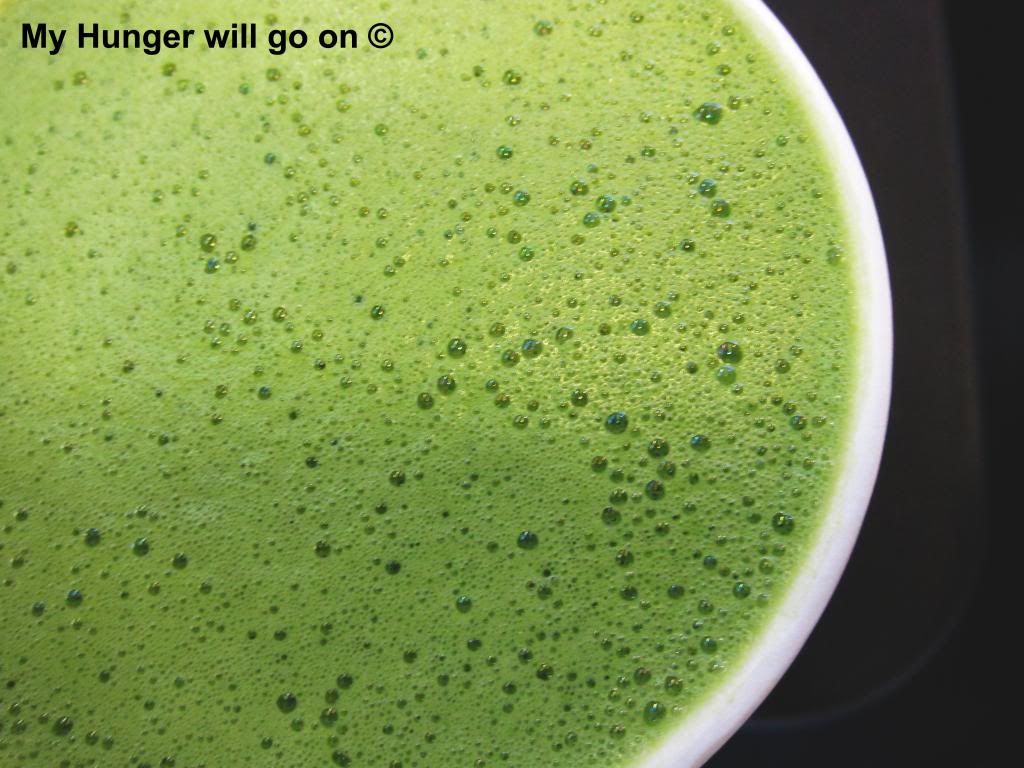 Matcha Latte $4.50
I couldn't resist the sound of Matcha Latte, the craving for a combination of green tea and milk allowed me to make the decision in less than a second. I enjoyed that vegetal taste initially, with that freshness from the natural green colour. Then the bitterness hits in, with that milky mixture and tiny bit of sweetness. The taste lasted about 10 seconds or so, and I quickly took another sip without much hesitation. If there was something to be noted about, it had to be the amount of bubbles appeared on the surface of the Latte...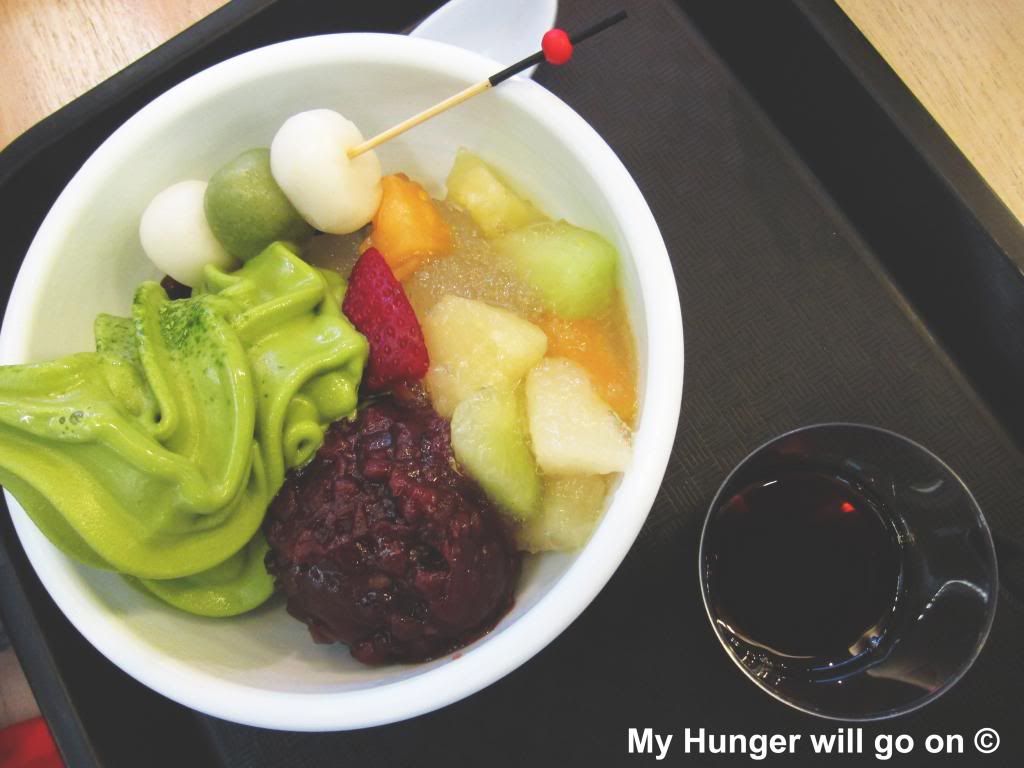 Matcha Anmitsu $6.50 (Agar jelly, Matcha soft ice cream, sweet red bean paste, rice cake and brown sugar syrup)
This was a bowl of dessert that Bun had ordered, and he was anticipating the soft ice cream. I loved how chewy the mini rice cake was, and the adorable taste after soaking it in the brown sugar syrup. Bun didn't like the Agar jelly as they had absolutely no taste except for its coldness, so we added those into the syrup as well. The soft ice cream remained a little bitter than the green tea ice creams we have tried elsewhere, but it mixed well with the sweetness of the red bean paste. There were also some small pieces of fruits inside, which compensated the lack of sweetness for Bun.
We felt it was a nice café with quite a fair range of Matcha related desserts and beverage. We actually quite regret that we didn't try the parfait, after seeing the next table ordered a huge one with fancy toppings. If you are not so much of a sugar fan, their soft ice cream can be a quite pleasant afternoon treat.
Address:
501 George St, Sydney (Regent place)
Phone number:
02 9767 5465
Opening time:
7 days 9am - late
View Larger Map