We have been to Chef's gallery a few times but it's funny we never thought of taking photos before, I blame it on the fact that their food was too irresistible so you had to eat them straight away.
Today me and my friends went to Chef's gallery again, looking to try something different. I must say Chef's gallery is one of the few restaurants in Sydney in which I want to try EVERYTHING on the menu. Every one of them looked interesting in their own way, and they never seemed to disappoint me.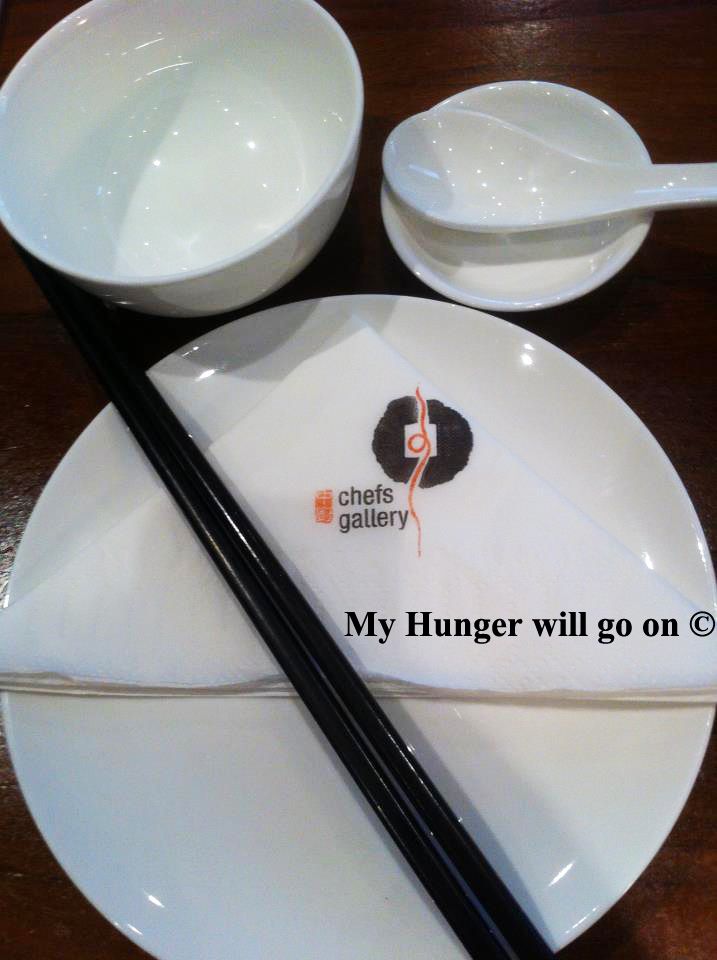 I loved how creative they can get, whether it's with the food...or the menu?! The interior and its designs just simply reminded you of Ancient China, back to some dynasty that's lost in time.
It was really busy today, and you can just imagine the crowd under this heat! So we started off the meal with one drink each...
Mango Splash (mango puree, aiyu jelly and soda) $4.90
This was the one I ordered, it totally cooled me down after drinking this. The mango flavour was strong, with aiyu jelly stuck at the top of the glass with some ice. I'd recommend this to anyone in a hot summer day, it's truly refreshing.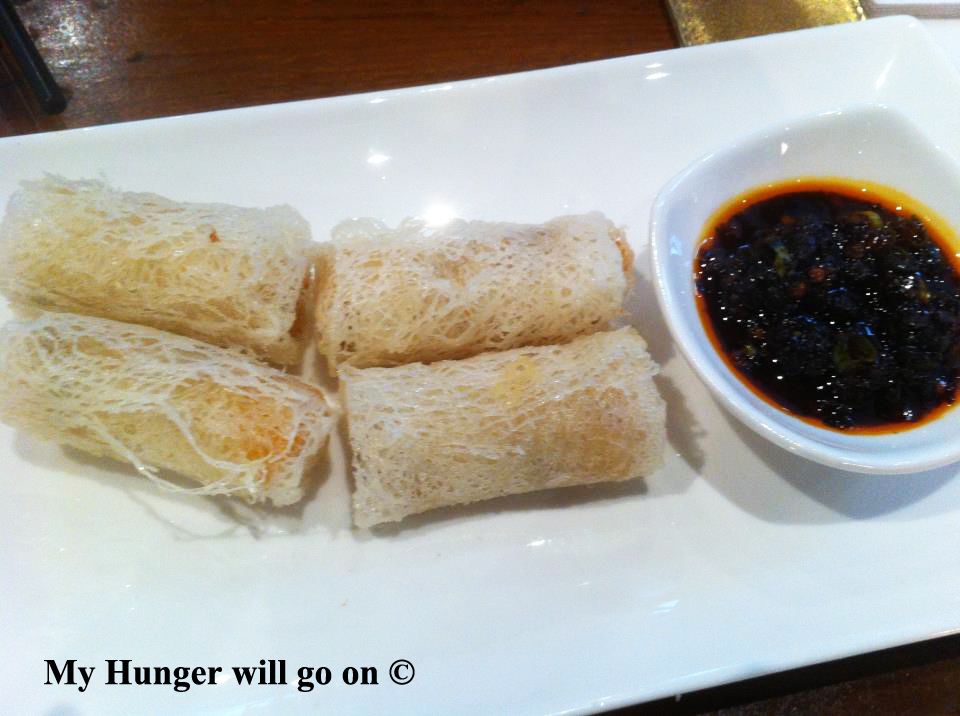 Crab meat spring rolls $7.90
We had our eyes landed on this particular little dish, probably because it was crab meat? Or perhaps it was the look of it, somehow just challenged our interpretation of the traditional spring rolls. This small dish actually came pretty quickly, and it was absolutely crunchy! The sauce went perfect with it as the hint of chilliness soak up the tip of the spring roll. Although the portion was quite small comparatively, we wished they were longer or they came in a serving of 6! Yeah, they can get addictive...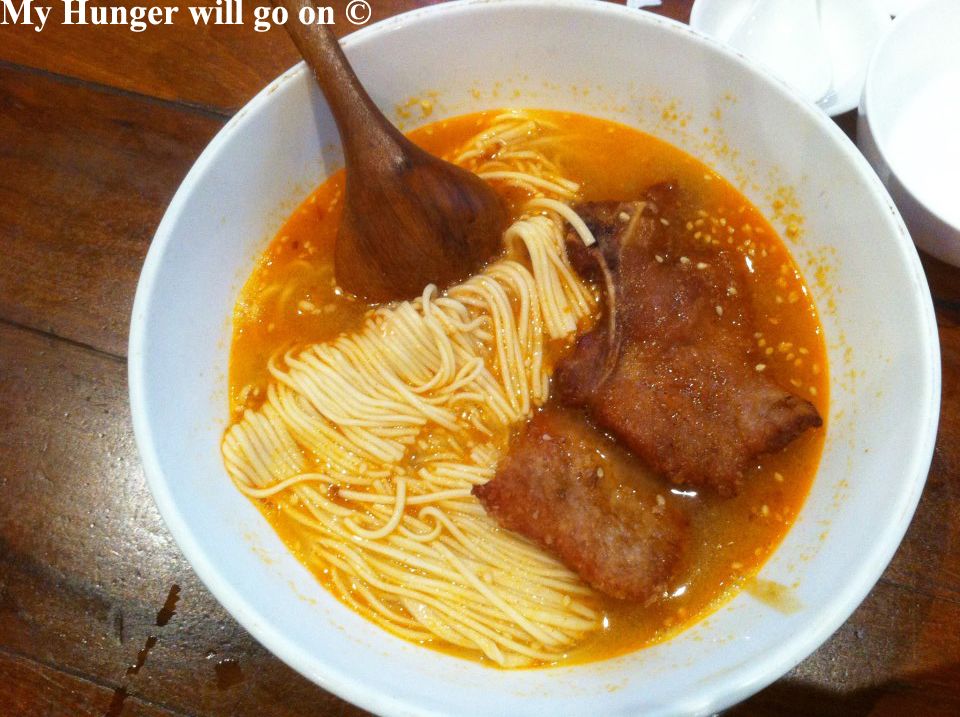 Traditional Dan Dan noodles with pork ribs $13.90
I remember my first time trying out Dan Dan noodles, and they weren't as great as I imagined. However, I was totally delighted with Chef's gallery's one, it was amazing! Not only that this was a popular choice and Chef's gallery is famous for its handmade noodles, but the flavour was so smooth. I found the soup had the perfect thickness, and both the noodles and the pork ribs immersed with the slight peanut taste. It was a little sweet, a little spicy, but everything was so well balanced in which made it enjoyable. I have to say this was probably my favourite out of all the dishes we've ordered!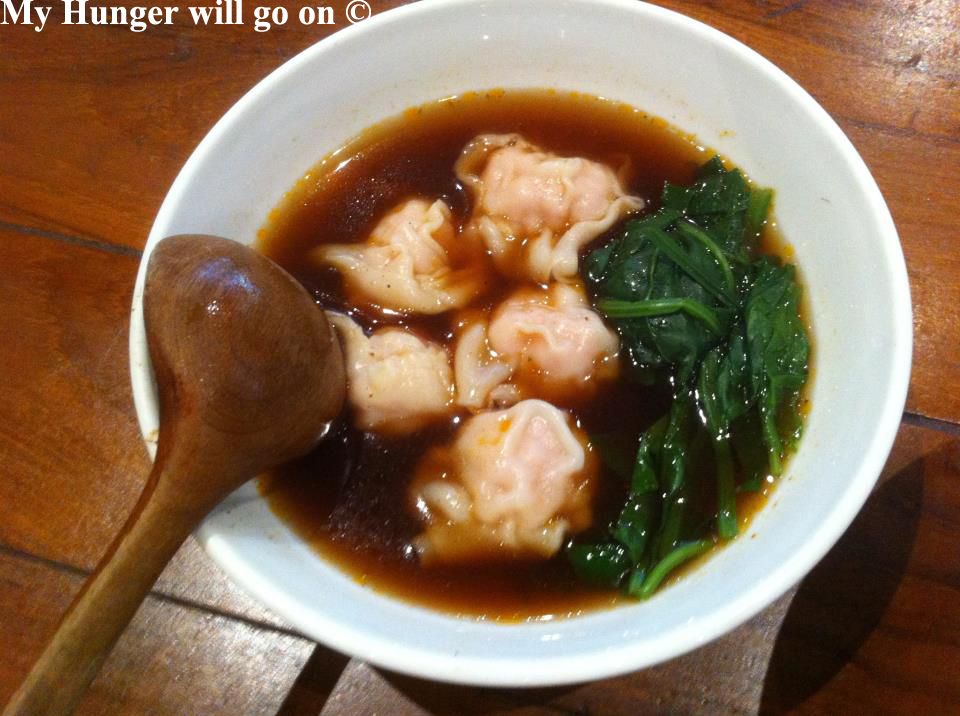 Prawn and pork Wontons in a Sichuan Spicy soup $8.90
This evoked our curiosity with the word "Sichuan spicy soup", so we've ordered it despite the fact this could kill us in such hot weather. Sadly, it turned out not as spicy as we thought (or should I say thankfully!). But I found the filling of the Wontons were very satisfying, that whole bite of it just squeezed all the broth out. Then we got some green vegetables on the side to accompany the meat, and the sips of the actual soup were great too.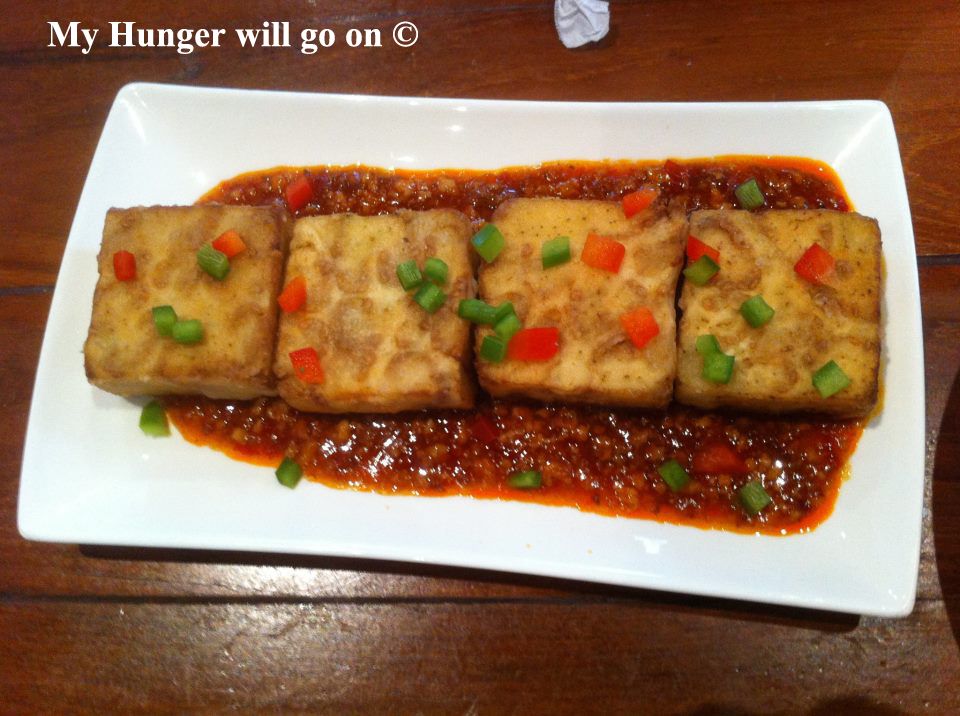 Eggplant served with a tangy minced pork sauce $12.90
We honestly thought this was Tofu when it arrived, but it was actually Eggplant!! (Serious?) I remembered this was a well known Chinese dish, so I was quite excited to try it. The Eggplant was very soft (just like tofu OMG) and the sauce went well with them. I think we all liked this little dish, it's probably not really noticeable on the menu but the taste was definitely appetizing.
Marshmallow "Totoro" coated with desiccated coconut $4.90
We all knew about the cute pig buns from Chef's gallery, but many seemed to omit the poor little bunnies! So we decided to order this "Totoro" marshmallow just to be different :P Well...it turned out they were just simple marshmallows LOL. They were nice for desserts, but I guess next time we probably still stick with the pig buns.
I would honestly recommend this restaurant to anyone who loves Chinese cuisine, it wasn't just the taste but also the creativity and thoughts they put into each of the dishes. I liked the ideas they come up and how it turned out to be just like artworks, it wasn't just about the flavours but also the visual impacts. So if you live in Sydney or if you are travelling in Sydney but yet haven't been there, do give it a try!
PS: HAPPY AUSTRALIA DAY!!!
Address:
Shop 12, Ground Level Regent Place Shopping Centre
501 George St, Sydney NSW
Phone number:
02 9267 8877
Opening time:
Lunch
Mon - Sun 11am - 3pm
Dinner
Mon - Sun 5pm - 10pm
View Larger Map