Once again we were at Hunter Valley, and we decided to go to Muse as we didn't get the time to do so on our last visit. It was awarded with one chef hat from 2013 The Sydney Morning Herald Good Food guide, thus we couldn't wait to see what dishes would be served.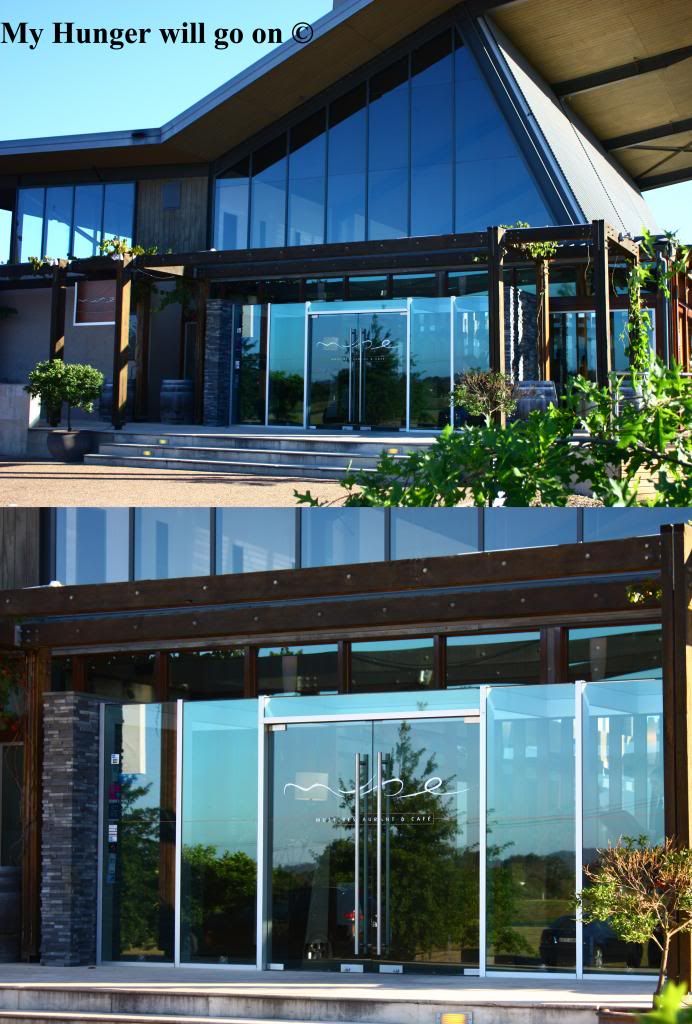 The restaurant was a bit different to what I imagined, but the exterior design fitted perfectly into the vineyard setting.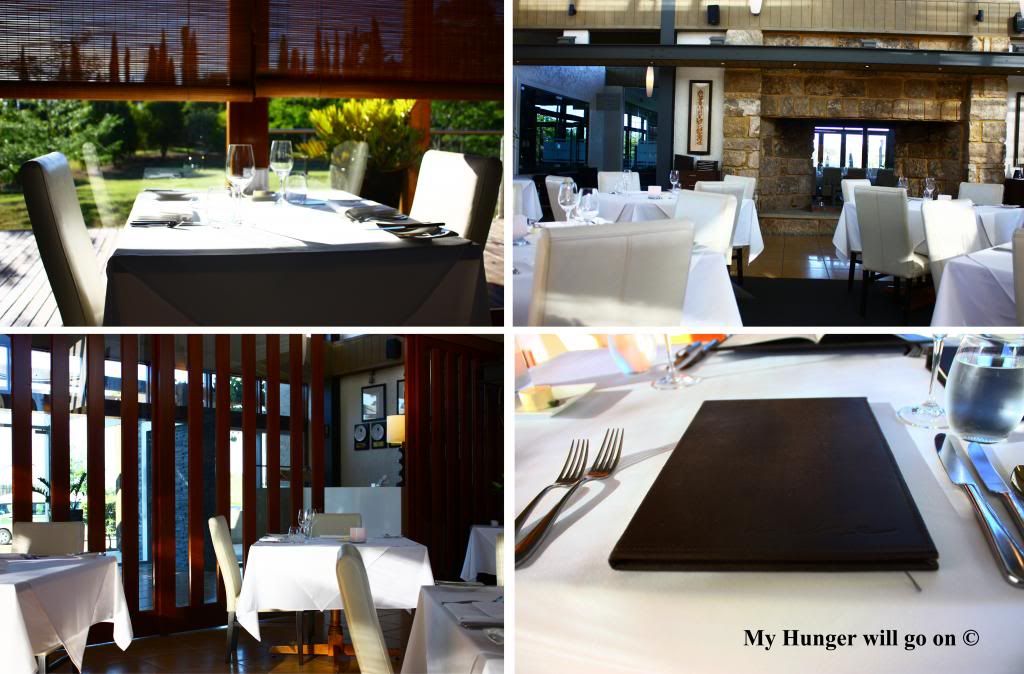 It was spacious inside, with approximately 65 seats. The restaurant was full of warm sunlight, and the ceiling appeared to have an interesting pattern. Our waiter handed us the menu, with tasting or course meal (two or three course) selections.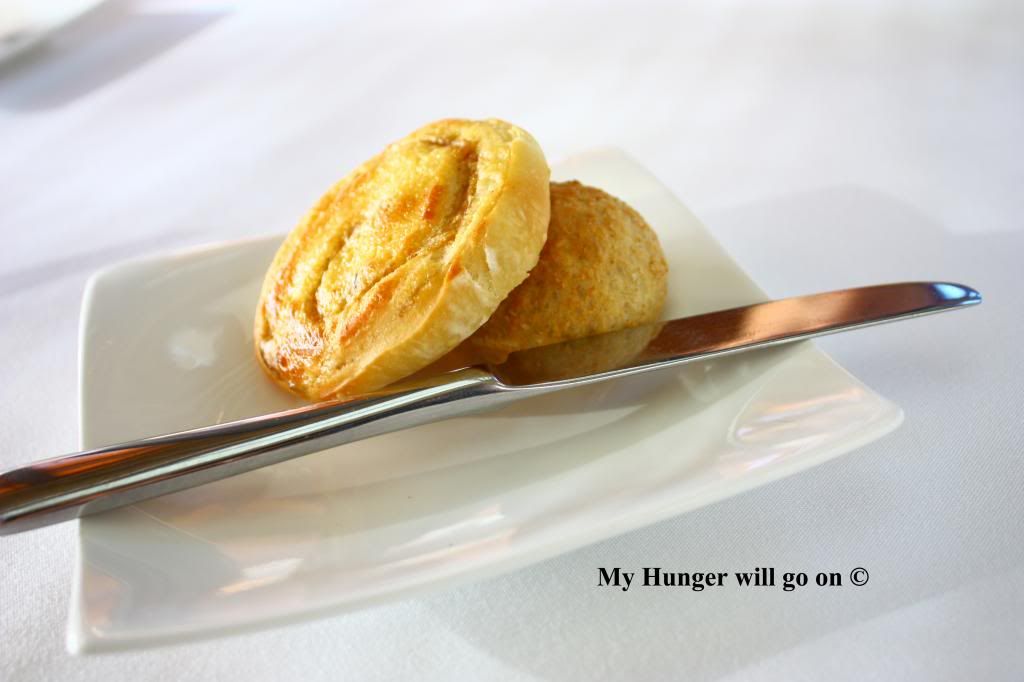 These were the complimentary breads, and I have to say I loved these more than all other ones I've tasted. Purely because they weren't as hard, and didn't come in an awkward shape that was difficult to bite on.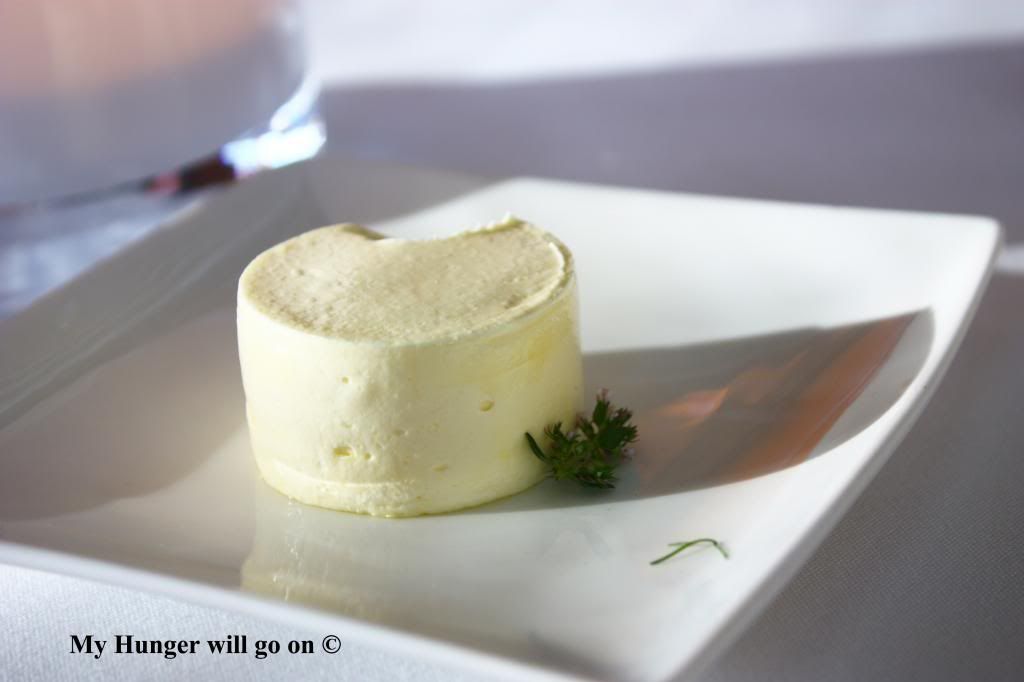 We ended up the following at $95.00pp, and our food adventure at Muse begins...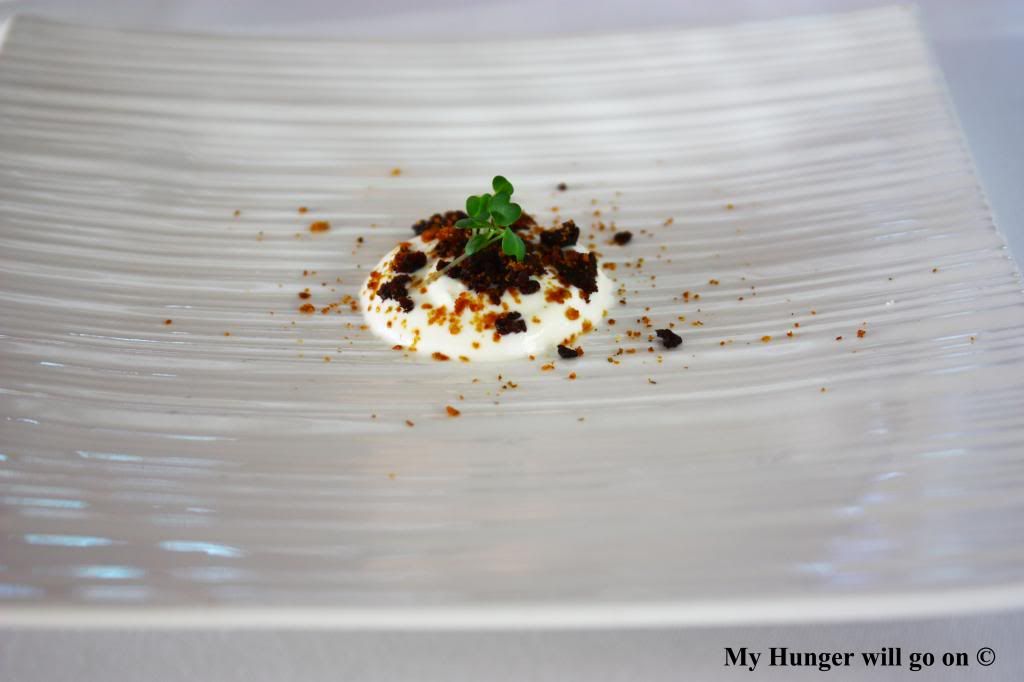 Amuse
I didn't get the full name for this, but I do remember the taste and texture LOL. The Amuse came in a circular shape that landed at the centre of our plate, and the base was a little creamy and very sour, along with the black truffle flakes and tomato powder. We found it quite sour to our taste bud, but the combination of the layers of textures was interesting.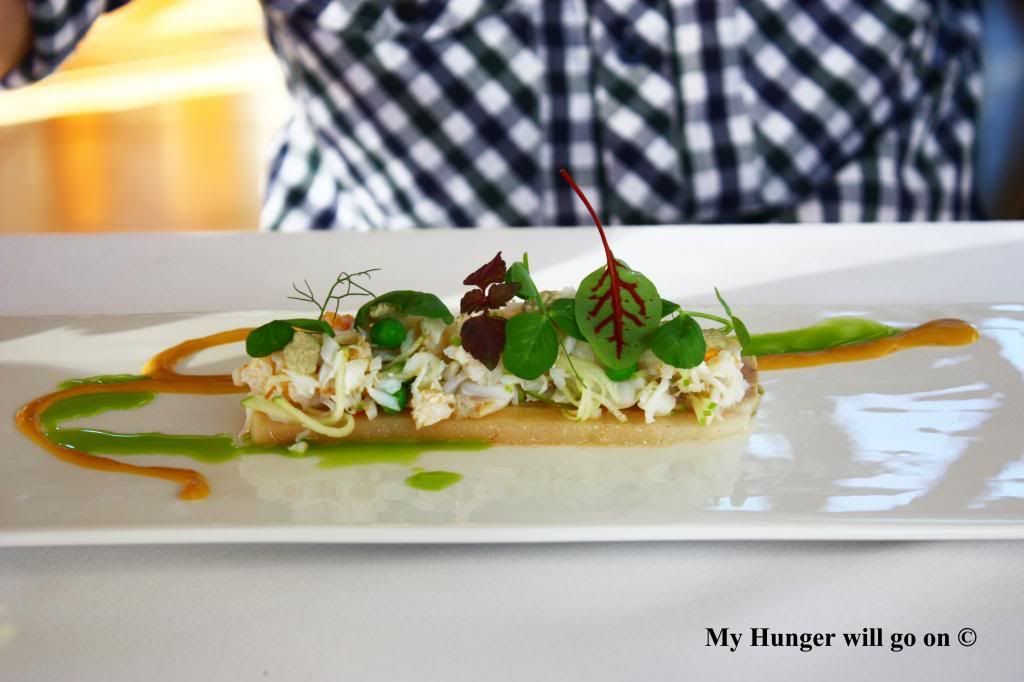 Blue Swimmer Crab, Apple Glazed Pork Belly, peas, New Zealand wasabi, shellfish butter.
This was Bun's first course in which I have stole a few pieces from :p We absolutely loved the Crab meats, and the addition of that layer of pork belly just mixed together so well. I wasn't sure about the wasabi bit because I didn't taste too much of it, but I wasn't a fan of wasabi anyway. I found this combination was truly unique, you get that flavour of the sea along with the sweet aroma of the pork belly, HELL YEAH!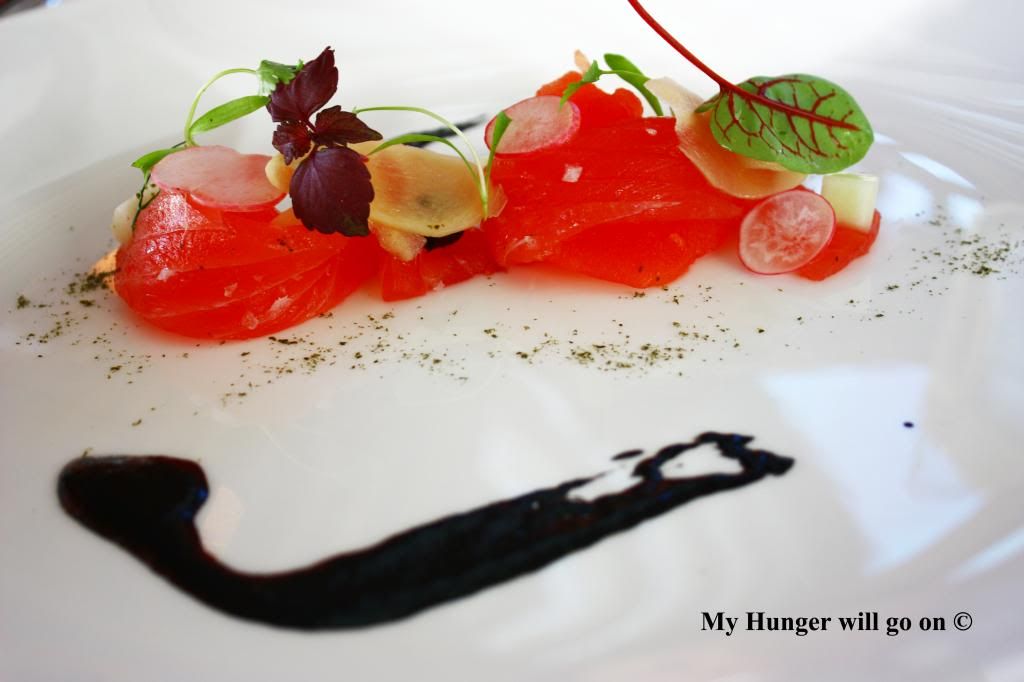 Sashimi Yellow Fin Tuna, Watermelon, pickled ginger, coriander, cucumber.
After I've seen Bun's first dish, I kind of regret my choice. At first I was very happy with the presentation, I loved the big portion of pink colour, the decoration of green, and that swipe of black to finish it off, and it was almost like a perfectly balanced painting on a white canvas. So I took my first mouthful of the Sashimi and the Watermelon, and I felt this cold air fill me up from inside my mouth all the way down my throat. Yes it was very refreshing, but wasn't something that could surprise us.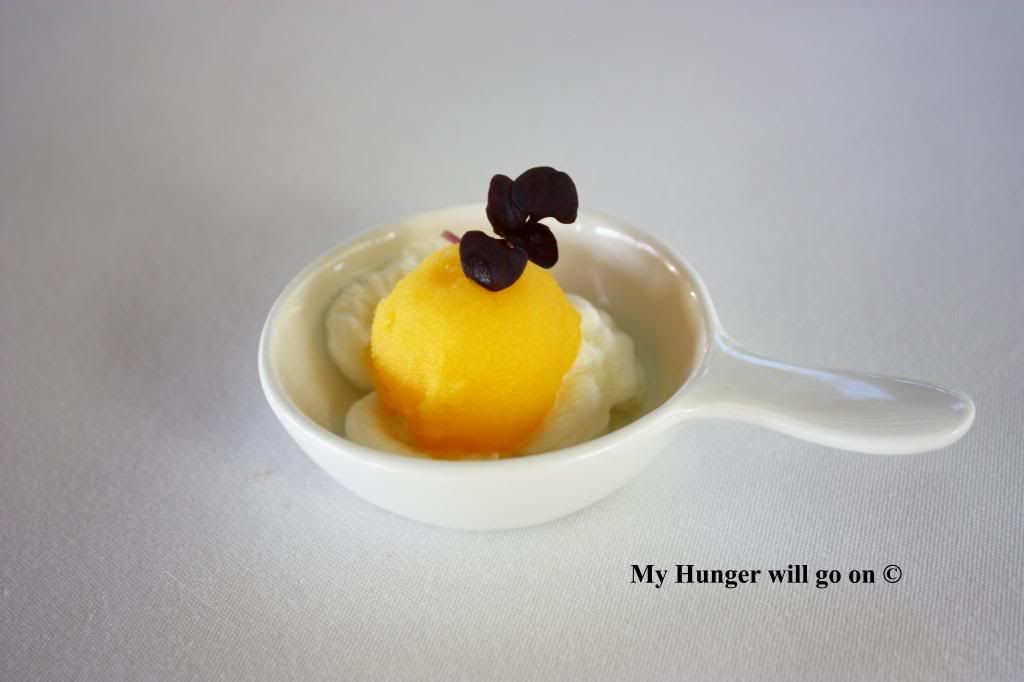 We then got this little dish to clear up our palate, and it was some orange sorbet with lemon cream.
Crispy skin ocean trout, tomato, ketchup, garlic, pickled eschallor, herbs.
I really liked the contrast of the orange and green colours used here, as it really reminded me of this feeling from Monet's paintings. When the waiter handed this to Bun, I had a quick taste of the crispy skin ocean trout. Yep, the skin was EXTREMELY crispy, and it was cooked to the perfect temperature. However...the only thing I realised was the skin was too salty, and the other bits and pieces don't really balance this salty flavour. Other than that, it was still a quite amusing dish.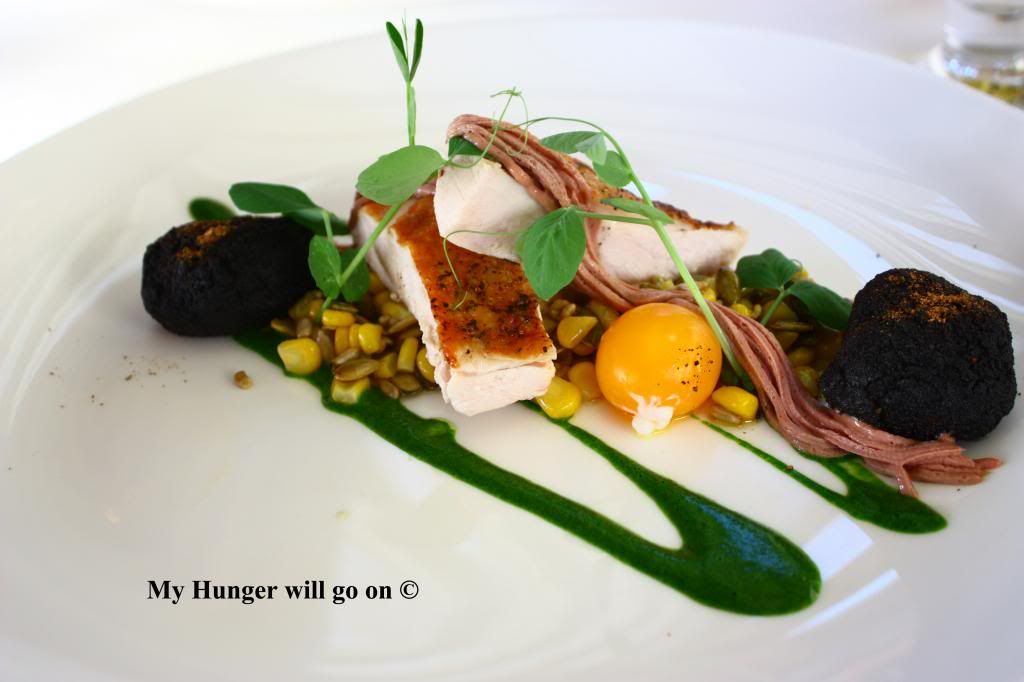 Nulkaba chicken breast, Liver Parfait, Yolk, "faux" black truffle, creamed corn, spinach, seeds.
When we saw the word "faux" black truffle on the menu (yes, the one that was sold for about €1000 per kg back in 2009 in farmers markets), we immediately know that this was something we have to try. The outcome didn't disappoint us at all, as the whole plate was full of different flavours, textures, sizes, and colours! The yolk was unbelievable, and this softness could not be described in words. The "faux" black truffles had a dry but tasteful coat, with a mixture of fillings inside the core. The creamed corn was soft, yet the seeds were hard, so that mouthful was challenging at first, but eventually you will like the combination of flavours. The chicken breast was quite tender, although again the skin was a little too salty. I wasn't sure about the Liver Parfait though, it had this odd sensation.
"Nitro Tiramisu"
I think most of us knew that Sydney had this ice cream shop called
N2 Extreme Gelato
, where they used Nitrogen to create the ice creams. Now here at Muse, we saw this "Nitro Tiramisu" and wondered..."What?" We couldn't imagine what it would be like so we just ordered this for my third course. I couldn't capture the mist that was coming of it, but it looked similar to N2. I couldn't remember all the things inside this dish, all I remember was the waitress poured in a shot of coffee. I had a complicated experience with dish, and I can only say I liked half of this dish. The top half was the sweet biscuits, Tiramisu and dry chocolate pieces, and bottom half was soaked in a sharp bitterness from the coffee shot. Although it was a very intelligent idea, I was a little overwelmed...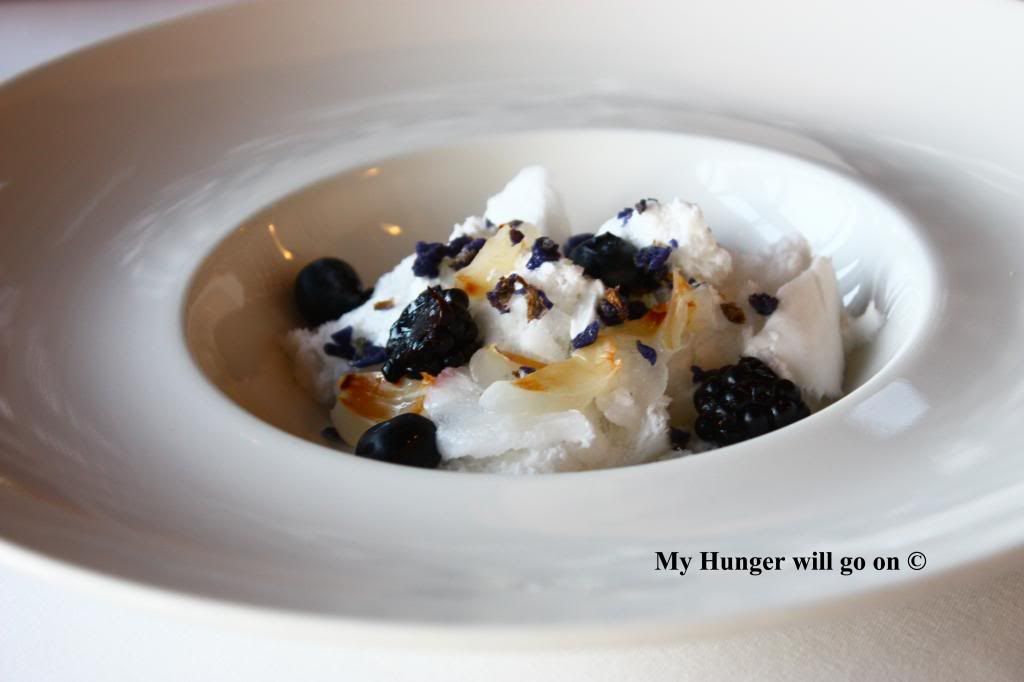 Coconut Cloud, berries, lychee, crystallised violet.
This was something I was going to pick before I saw the "Nitro Tiramisu", something that's much simpler. Bun liked the coolness of the Coconut, and the pieces of lychee hidden inside. I found this dish was more pleasant to eat, but it lacked abit of creativity.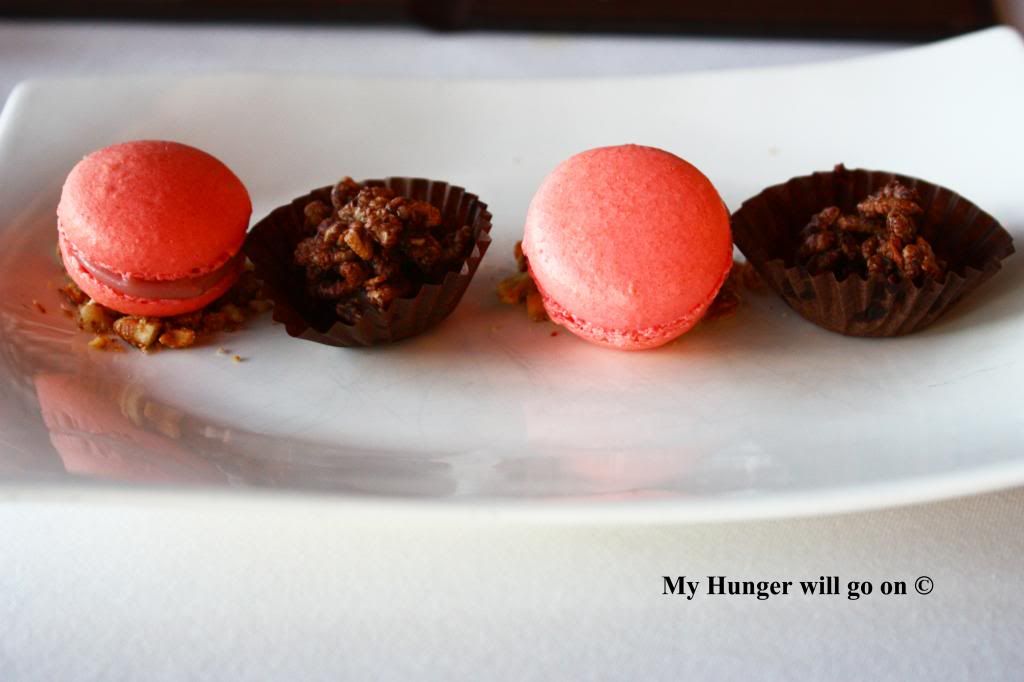 Petit Four: Macaroons and some Chocolate Cocopops.
I looooooooove Macaroons, although these weren't as good as
Ladurée
ones, they were still nice little sweet to finish off the meal. LOL Bun loved the Chocolate Cocopops thing too...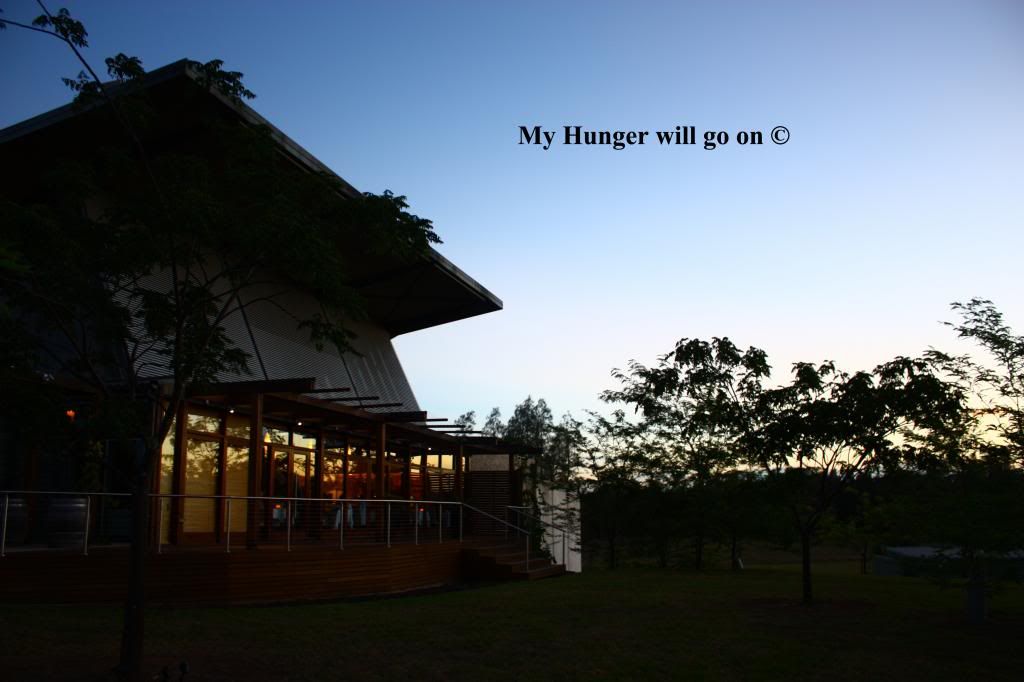 The dinner at Muse finished off beautifully with a stunning sunset, and we were glad that we chose to visit here. We loved some of the dishes and they were truly worth the time to appreciate them slowly, and we hope to come back again someday for a completely different seasonal menu. Perhaps next time it will be good to try their food at the Cafe!
Address:
1 Broke Rd, Pokolbin NSW
Phone number:
02 4998 6777
Opening time:
Cafe: 7 days 10am - 5pm
Restaurant: Wed - Sat 6.30pm - 10pm
View Larger Map