Hello again! Hope everyone had a great start of 2013 and a good Christmas/New year holiday there! Now I finally get the time to go back writing my posts for New Zealand trip, here's the entry about Queenstown...
After 1 hour something of flight, we saw the realm of endless mountains, transparent rivers, and clear blue sky. The first breath of Queenstown was magnificent, we felt as alive as ever.
I've totally anticipated the moment when we stopped at the Skyline and we just couldn't wait to take a ride on the Gondola. The view was breath-taking, so great that I felt like I'm above the clouds.
We arrived at our table to find a perfect panoramic view of the alpines and flowing rivers, it was unbelievable to dine here.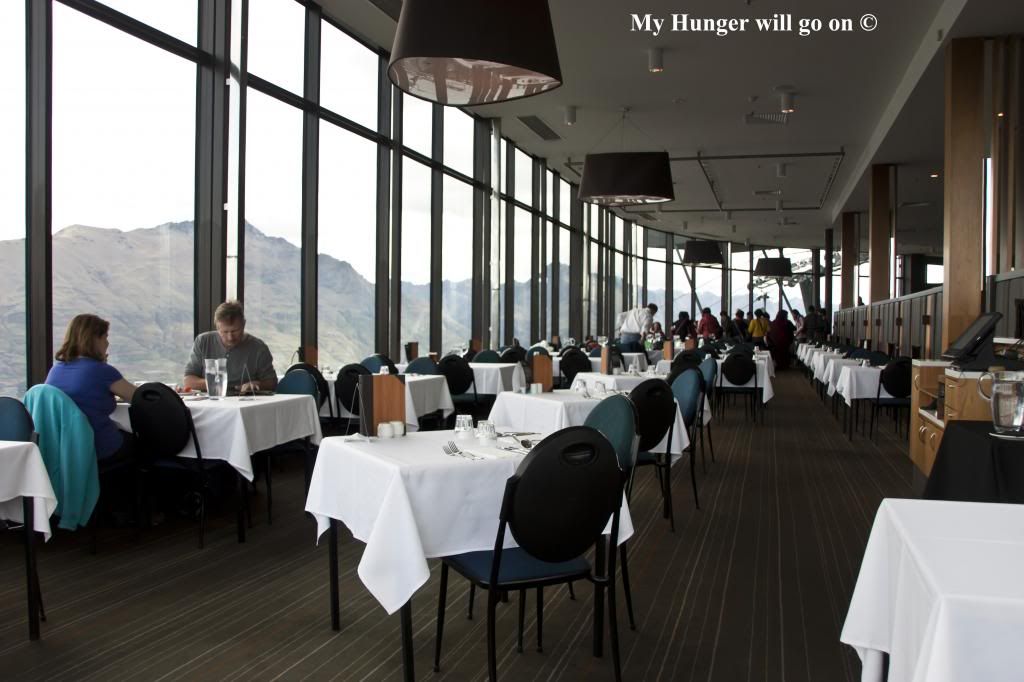 The restaurant itself was huge, with groups of tourists gradually showing up to fill the tables.
They had a wide range of selection too, although I guess the main focus here is still seafood.
Here's my first plate, full of slices of beef that just got cooked on the spot, the fresh prawns, the potato and vegetable salads, and my favourite salmon and prawn roll wrapped in warm pastry.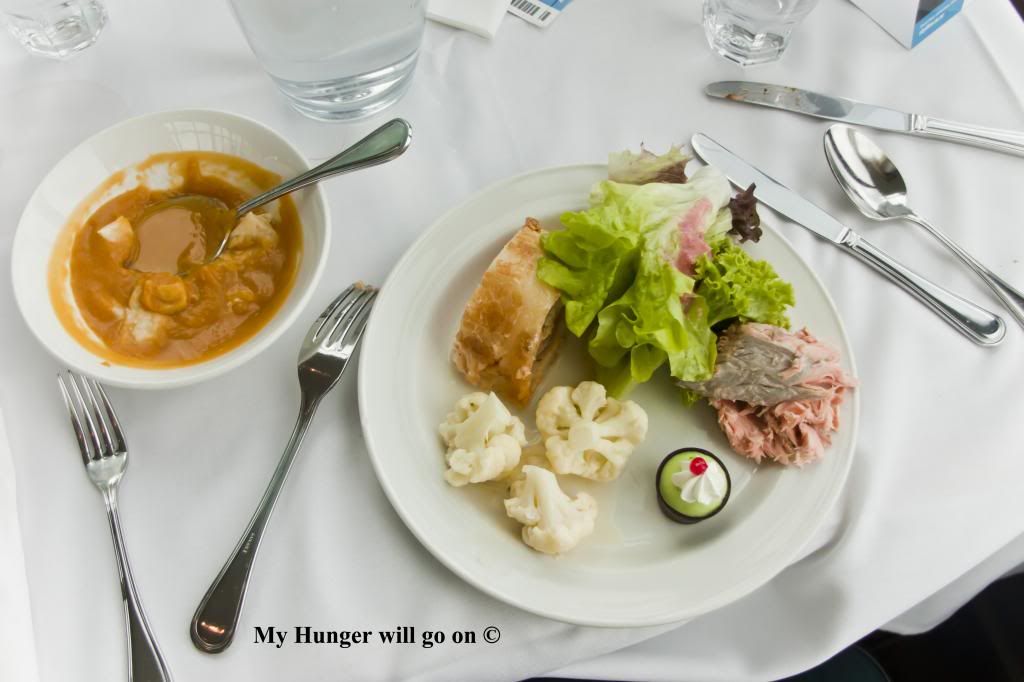 I decided to go abit lighter with the second plate, so I grabbed a big chunk of Salmon, plenty of lettuce and cauliflower, another salmon and prawn roll, and a bowl of pumpkin soup (ohhh it's so delicious!). Ummm...ok the little cupcake was an accident (as if!)....actually I couldn't wait so I had to grab one!!
Finally, the plate of flooding desserts! I got the chocolate and caramel mousse, brownie, coffee cake and some other caramel cake. They were quite sweet so I couldn't indulge as much as I wanted to...
It was a brilliant meal and totally worth it, I would recommend this visit to anyone who goes to Queenstown.
Address:
Brecon Street Queenstown 9300
New Zealand
Phone number:
64 3441 0101
Opening time:
http://www.skyline.co.nz/queenstown/opening-time-qt/
View Larger Map
Some of the sceneries along the road trip around Queenstown/Milford Sound:
I took this at a pond I found on the way to Milford Sound, and the trees formed a perfect frame for the mountains in the background.
This is Milford Sound, the eighth wonder of the world?? The view was stunning! Highly recommend a boat ride there!
In a country where there are more sheep than human beings, no doubt they look so relaxed and happy everywhere!
One of our other stop was at the famous Fergburger place, we first noticed this place from
Tripadvisor
and decided to see why everyone loved it so much!
The place was actually quite small with very limited tables, and it was full of people in every corner! Surprisingly they also had a Japanese menu, guess there must've been alot of Japanese tourists coming to this place too.
The tables and seats are very limited, so we were very lucky to have found one after our order.
Here it is! The burger that's bigger than your face!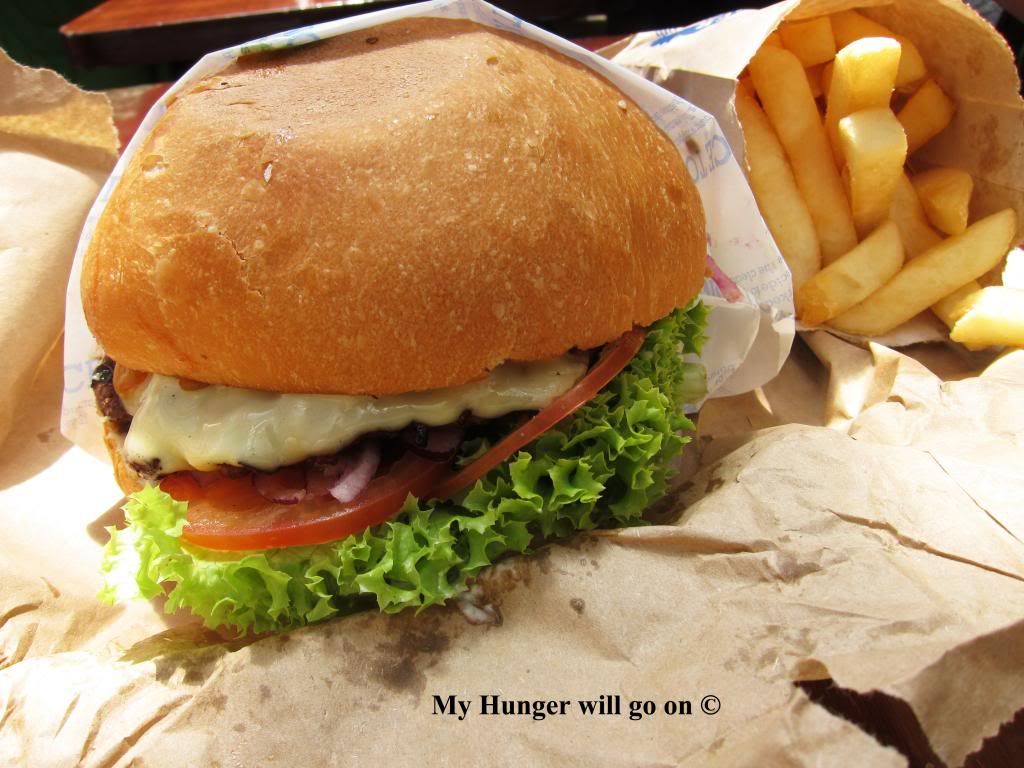 We couldn't believe how good the burger tasted, and the ingredients used here were so fresh and fulfilling. The only thing you gonna worry about here is probably how to eat it! I tried bitting it but had an epic fail, you can't seem to consume a mouthful even if you opened your mouth to the maximum width!
Our favourite city of the South Island trip is probably Queenstown, just because we were totally amazed at its sceneries. The beautiful mountain peaks were still covered in snow when we got there, which created numerous photos that could be used as post-card materials! We loved the air there, it was 200% pure and clean! If people ever get a chance to visit New Zealand, Queenstown is definitely the place you wouldn't want to miss out.
Address:
42 Shotover Street Queenstown Town Centre 9300
New Zealand
Phone number:
64 3441 1232
View Larger Map
*To Be Continued*
Coming next: Beauty of Lake Tekapo