We couldn't believe the view that was presented infront of our eyes when we got to Lake Tekapo, the colour of the lake stunned me. It was so calm, blue, clear and absolutely pure. At first I almost thought it was artificial, or something is playing tricks with my eyes, that's how unreal it seemed like. For that one amazing moment, I actually thought we were in a completely different realm, like somewhere that doesn't even belong to Earth.
We decided to take different photos at different times from the Church of the Good Shepherd, just to reinforce the beauty of it. I loved the scent of the Lavenders, as they stood still under the sunset, glowing. We then stayed up until 1am that night, and managed to capture a few shots of the night sky. Trust me, this is the clearest sky you can ever find in the Southern hemisphere, and the wait was totally worth it.
In the morning, we saw this small cafe called Run 77 and decided to give it a try. Boy that was one of the best decisions we've ever made.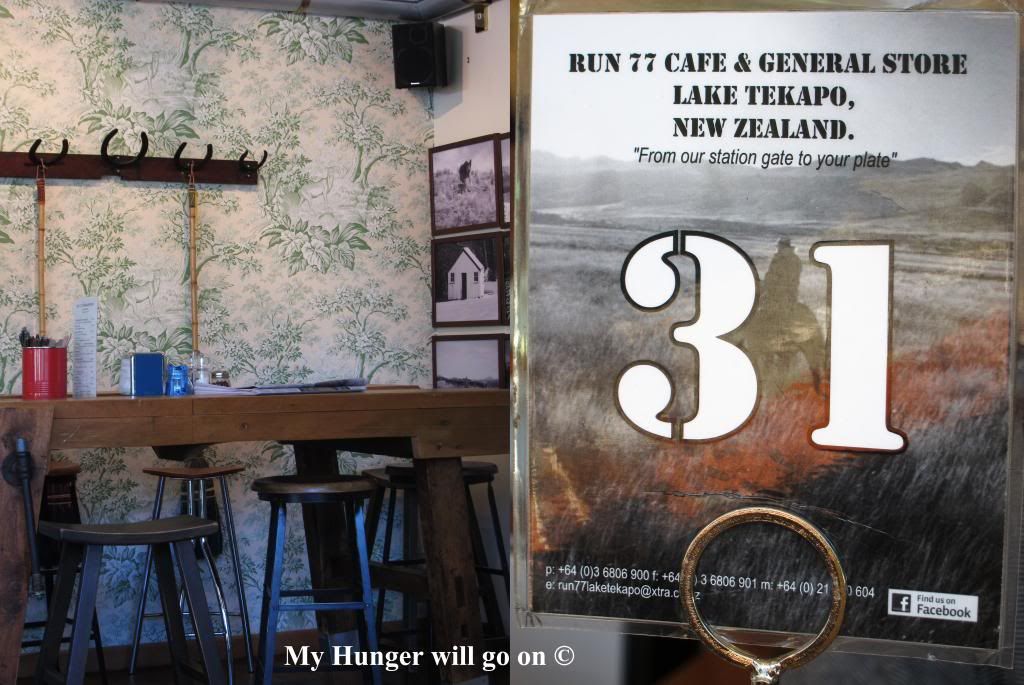 So here are what we have ordered for that lazy morning by the lakeside...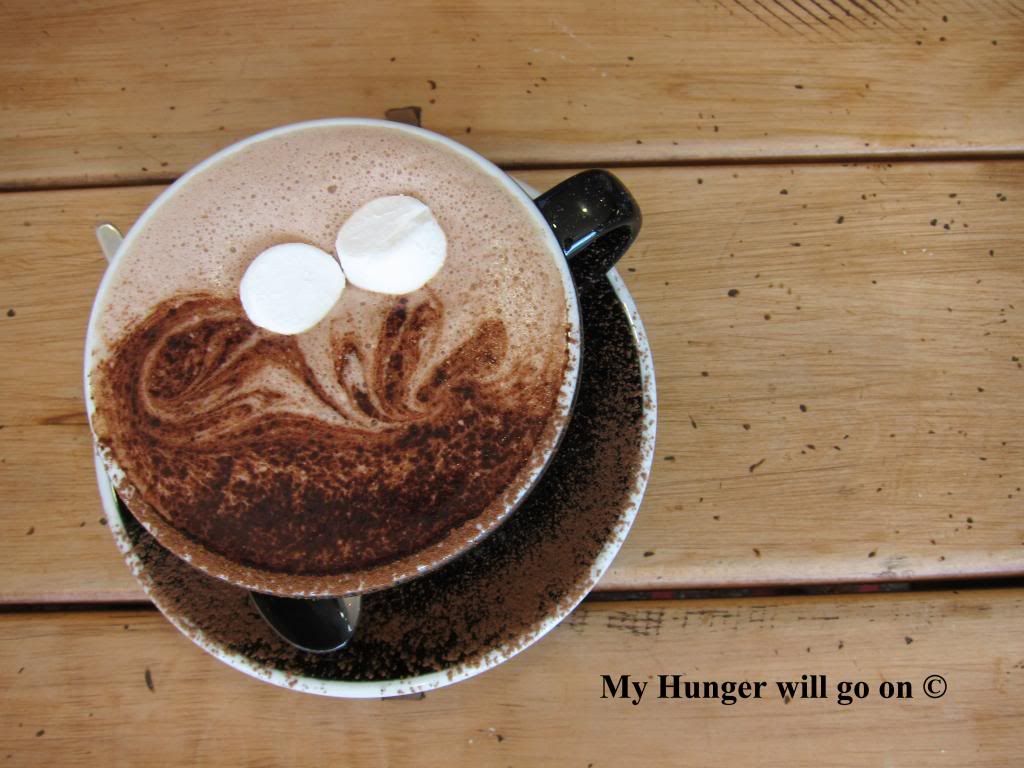 One thing I noticed was, the table actually formed a picture-perfect background for the food, I absolutely loved it!! Ok so um...I was staring at the Hot Chocolate with two marshmallows and really thought of doing a smiley face with it or something. It was sweet and rich, with loads of chocolate powder (yes I love them), I really liked it and it was one of the best I ever had.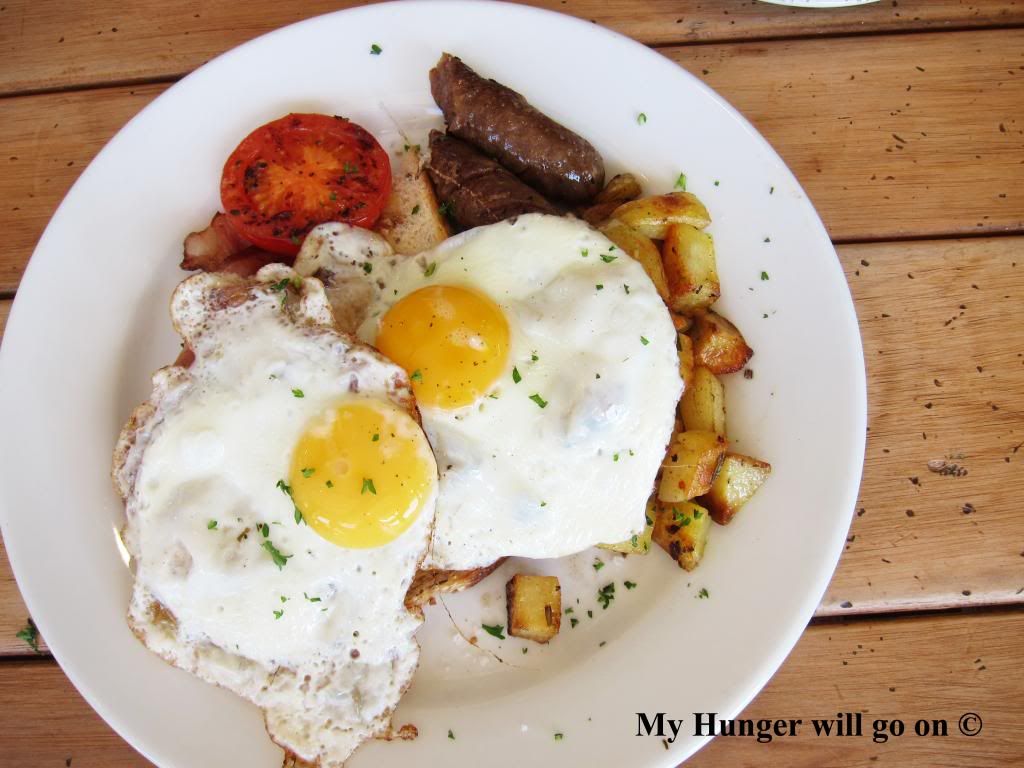 Bun ordered the breakfast plate, full of eggs, potato, sausage, tomato, bacon and bits and pieces. It was neatly placed on the plate, and felt like it would seriously boost your energy level to start the day.
Ok, this was something I totally fell in love with. It was spinach and cheese, inside that amazing pastry. After I finished this, the plate was literally covered in golden flakes, and the taste of the combination was like throwing you next to the heater in cold winter, just what you wanted.
Address:
Village Centre State Highway 8
Lake Tekapo 7945, New Zealand
Phone number:
64 3 680 6900
View Larger Map
We also found this Japanese restaurant by the lakeside...
I liked the traditional decorations inside, like those handcraft objects or the curtains.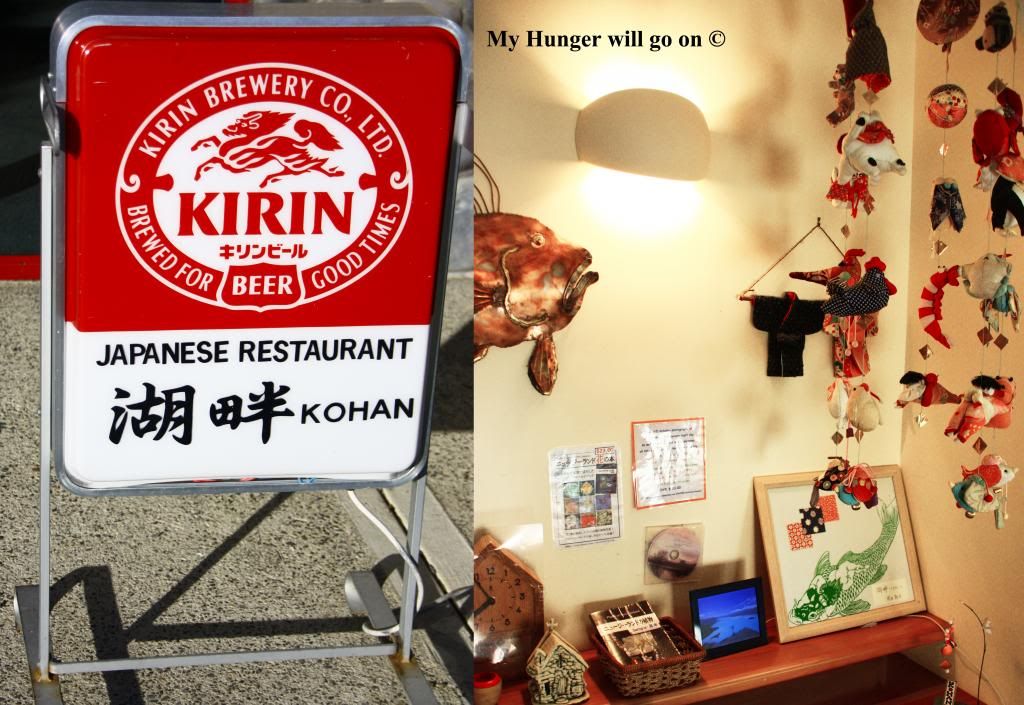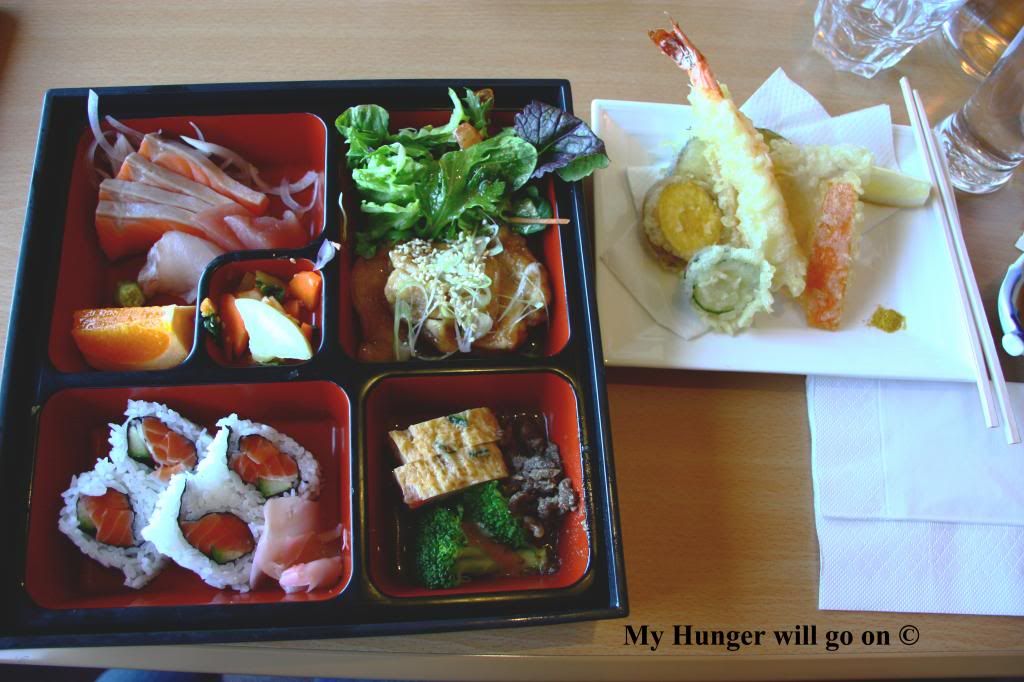 I've ordered the typical lunch box (
Tempura Bento Box
) with tempura, tofu, vegetables, sushi, sashimi and chicken. Comparing to Australia, I have to say I felt $33.00 for this was a little overpriced. Though the food was still nice, but nothing too special or surprising. The good thing about this restaurant was its location, and you can pretty much see the Church of Good Shepherd and the lake without any interruption outside the window.
Address:
State Highway 8
Lake Tekapo 7945, New Zealand
Phone number:
64 3 680 6688
Opening time:
Lunch:
11am - 2pm
Dinner:
6pm - 9pm (closed on Sunday)
View Larger Map
*To Be Continued*
Coming next: Christchurch and Akaroa