I found alot of people have done this Korean restaurant review, and one thing they all mentioned was how good their fried chicken was! One night I and friends decided to head to Chinatown to have a look at this nice restaurant, and we were totally prepared for some beer and Soju combinations too.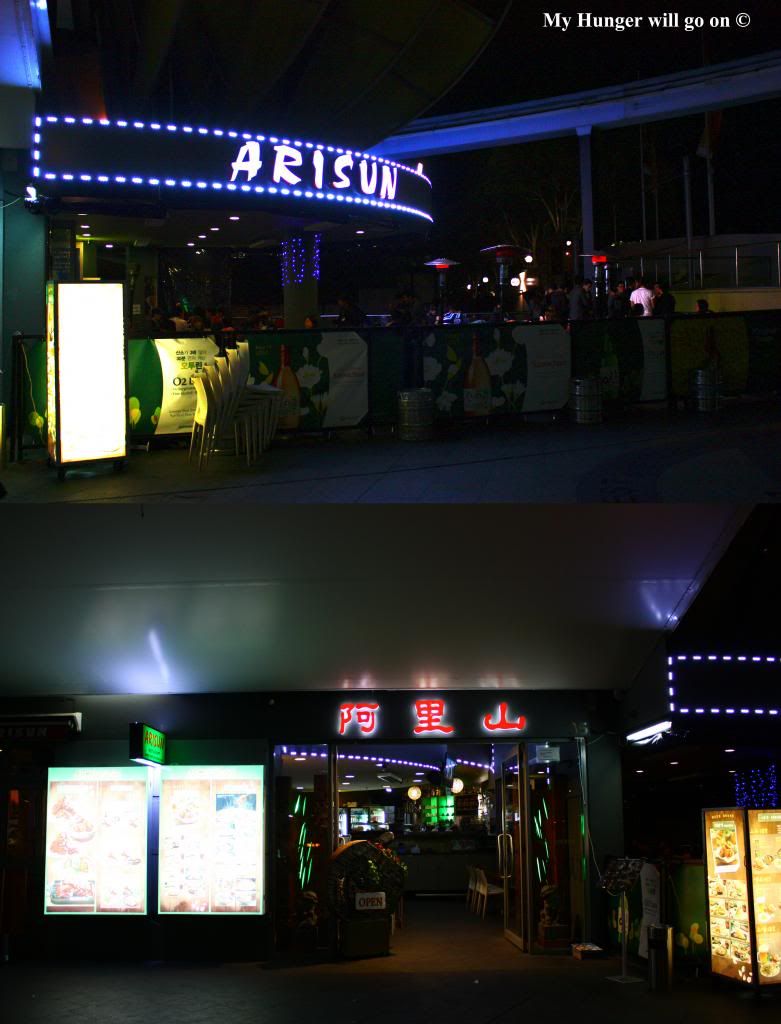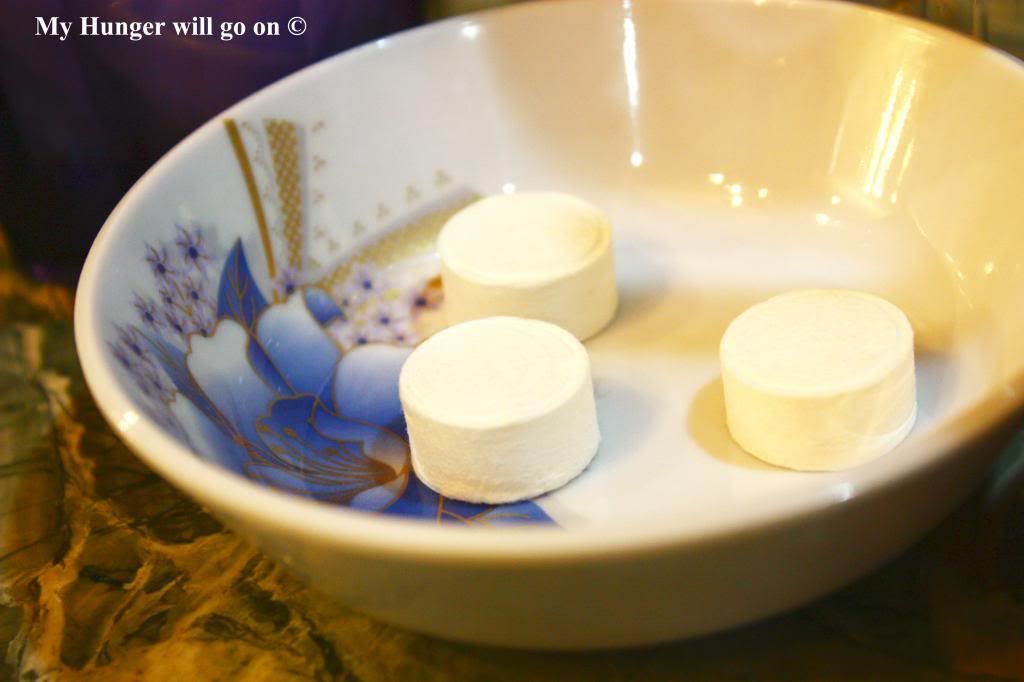 LOL I know this is going to sound really silly, but look at the photo above...what do you think they are? Honestly, we were going to put those white tablets into our mouths. Maybe it was because we were hungry, or we just felt like playing a joke on eachother. But some of us did thought they were mints, and it was only until the smart ones decided to chuck one into the cup of water. BOOM! There you have an expanded tissue ready for you to use, clearly it will wipe off all the excess oil on your hands after some crazy consumption of the fried chicken.
Sausage and cheese, with Mayonnaise, Tomato and Mustard sauce
We ordered some entrees before the famous fried chicken, and this was one of the simple but absolutely delicious one. I wondered how come no one thought about this mixture, the cheese combined with the fat sausages has created that extra juiciness, and the different sauces made it more flavoursome.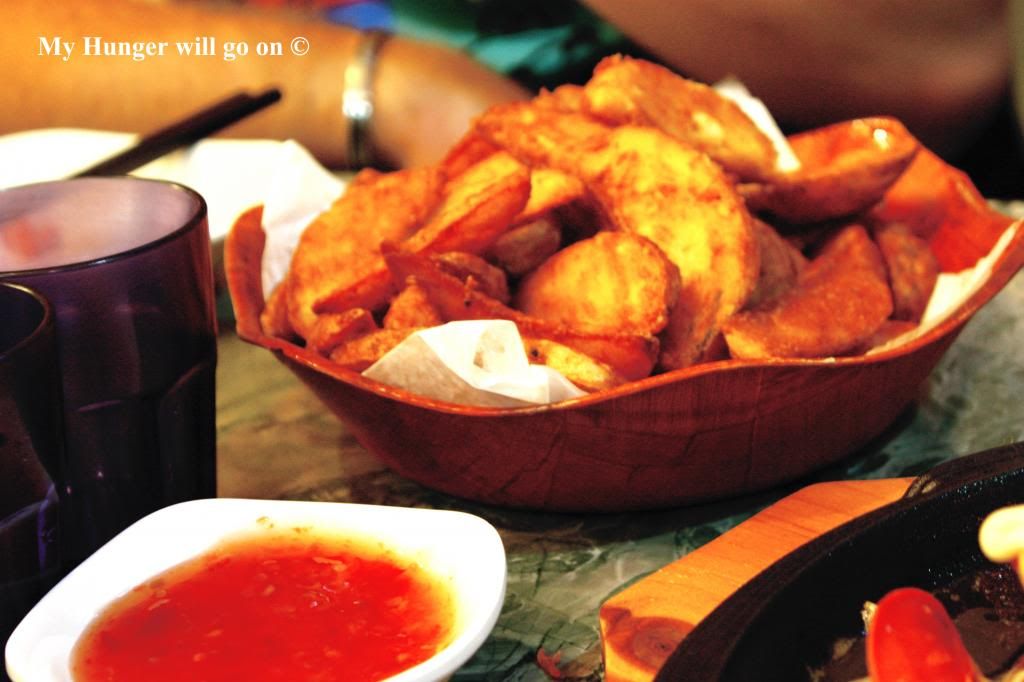 Potato wedges and Sweet chilli sauce
I had no idea why we decided to pick potato wedges, guess it was purely random. Perhaps it's to prepare ourselves for the mountain of fried chicken later? They had such soft core and would always be an awesome entree to stimulate your appetite.
Original fried Chicken $30.00
YES! Here it is! The massive amount of fried chicken in one medium size plate! We couldn't wait to eat it along with a few shots of Lemon Soju (Best combination ever!). I suggest you share this with 3+ people because I just couldn't see how 1 or 2 people can finish this. The chicken had a very crispy skin, slightly more dry than the KFC ones, but the meat was brilliant! You can pick off a slice of skin and see the oil shinning and waving at you, and off you go to eat 1 after another (WARNING: they can be addictive).
We would love to go back there again someday, and just to try another flavour of fried chicken...I think the chilli ones would probably taste even better!! Their Lemon Soju was great too, as they made the chicken more enjoyable LOL. It was a good place to hang out with a bunch of friends, because alot of the food there are in a portion that's better for sharing. So you can head there to eat, drink, chat, and then probably head to the Darling Harbour later on for a walk with the magnificent view.
Address:
1 Dixon Street, Haymarket Chinatown, Sydney (Near Liverpool Street)
Phone number:
02 9264 1588
Opening time:
7 days 10.30am till late
View Larger Map