85 degrees bakery and cafe has a large variety there, I loved going there due to the quality of the cakes and breads.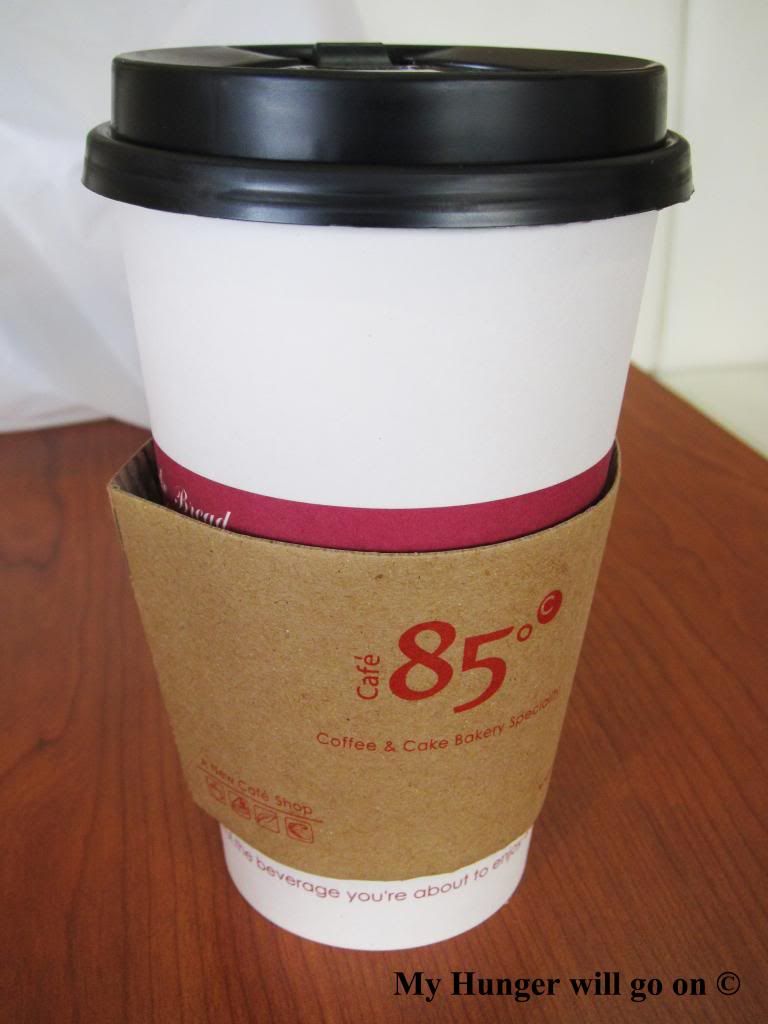 Hot Royal milk tea $3.00
Occasionally I would get a cup of tea and this would be my favourite one. The milk was thick, enough to create that smooth mixture with the tea flavours. It's usually served at a very hot temperature so you probably have to be careful when sipping it in.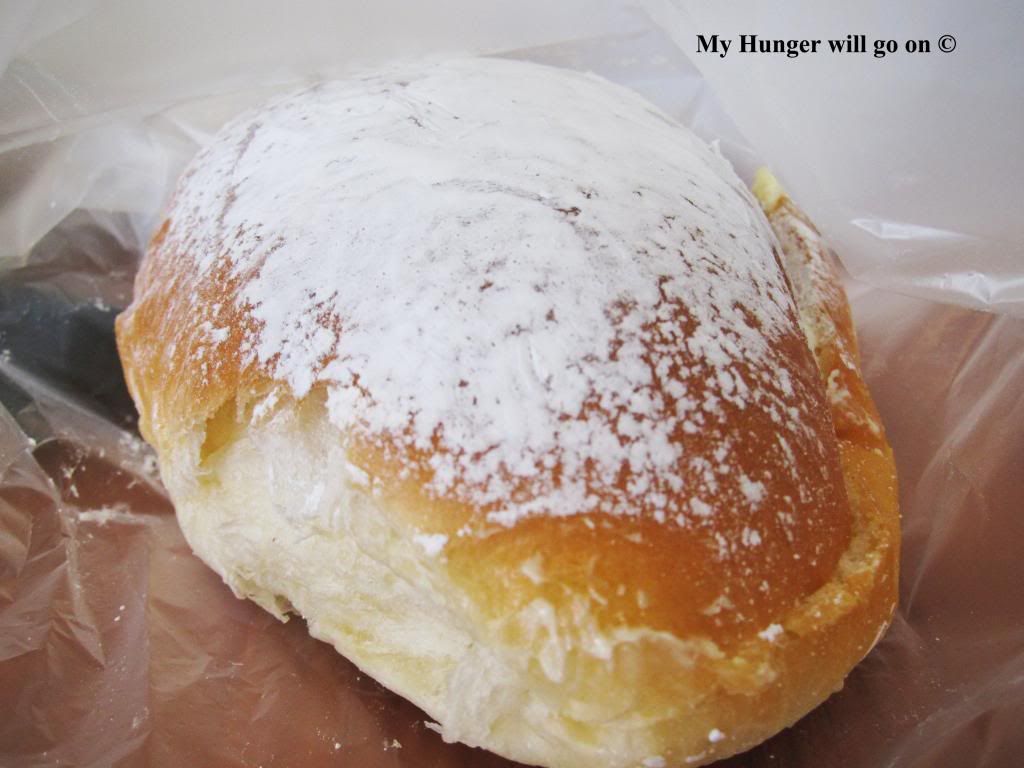 Snow milky $1.80
This was a huge bun with ice sugar covering the surface like snowflakes. The bun itself was very soft, and there were plenty of cream inside the bun.
Chocolate Almond Chips $2.20
I had no idea why we picked this one, as it doesn't even seem like Chocolate at first. The Chocolate cover was literally black, and it was hard and crunchy. I didn't really have much memory on this particular bread, except the fact it looked abit strange.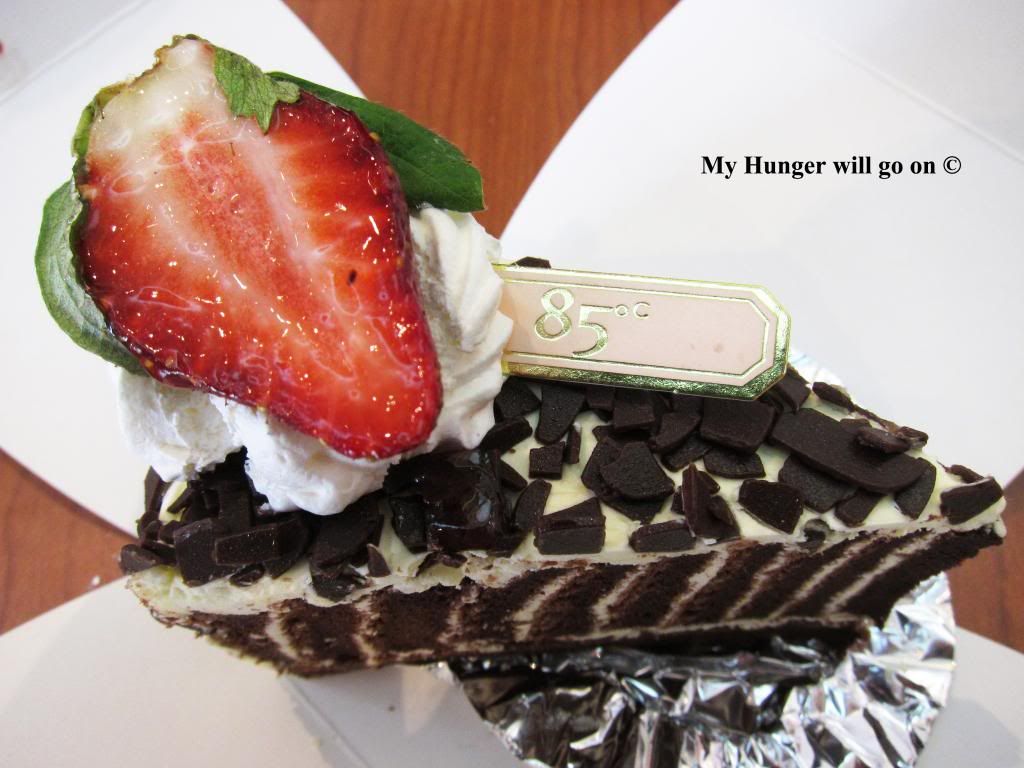 Swiss Devil Chocolate cake $3.60
We picked this because of the HUGE strawberry on top, so it turned out the cake wasn't too special. The cream layers were cut neatly into columns, yet I couldn't really taste it as the larger portion of chocolate has overtaken the flavours.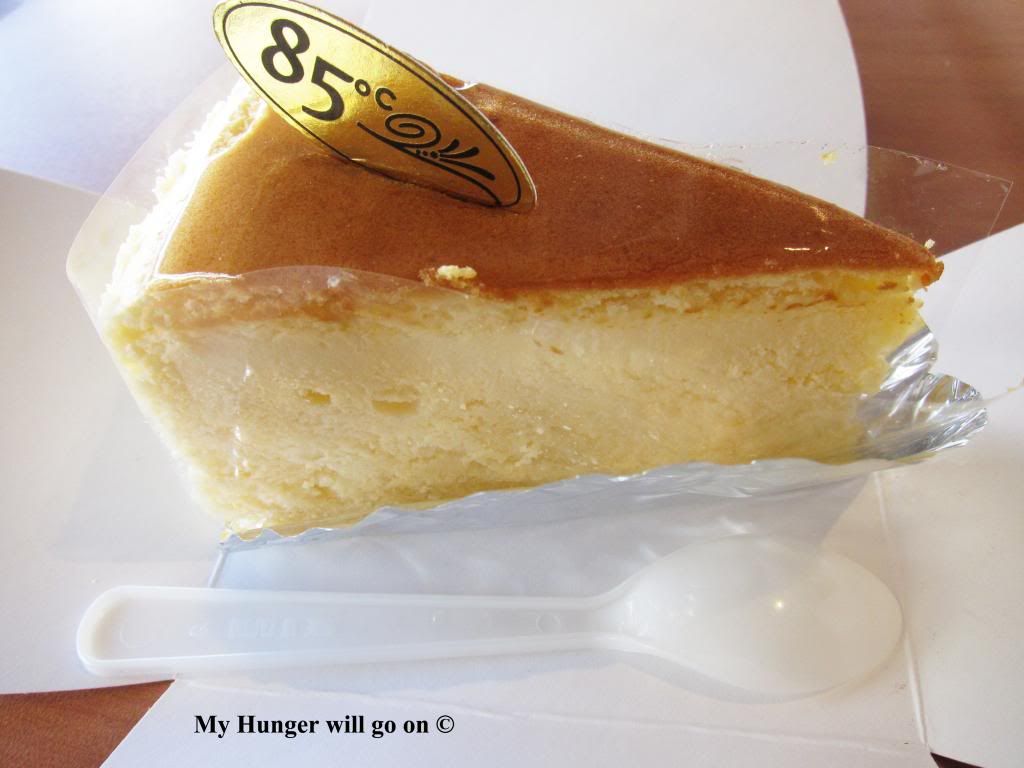 US Cheesecake $3.60
This is my all-time favourite from 85 degrees, the cheesecake is almost indescribable! The top was covered with a syrupy layer, satisfying that sugar craving. Then the best part was the cake underneath, I always can't believe how milky it tasted and mesmerized by how such texture was formed. For anyone who loves cheesecakes, you got to try this one!
Some of the chains actually do Afternoon tea and other special deals, so it's probably worthwhile to try them out! What better ways can you spend a lazy afternoon than eating cake, drinking tea, chatting with friends, or relax with a book in your hand?
Address:
(I went to the one in Hurstville, there are plenty of other chains in places like City or Chatswood)
246 Forest Rd Hurstville NSW
Phone number:
02 9580 8889
Opening time:
Mon - Fri 7.30am - 9.30pm
Sat 8am - 9.30pm
Sun 8am - 9pm
View Larger Map